Final Fantasy 16 already feels like it could be one of the best games in the series
Excellent combat and top-tier production values help Final Fantasy 16 make a huge impact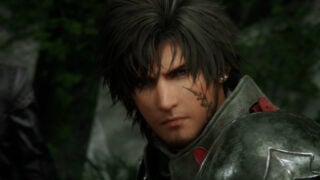 There's something wonderfully confident about a series proudly calling the latest entry "16".
In a world where games are all too ready to drop numbers and render their entire naming scheme pointless, Final Fantasy stands practically alone (other than stable-mate Dragon Quest), treating itself like it's Wrestlemania. And from what we've played, they deserve every inch of that confidence.
Helmed by Naoki Yoshida, the totemic figure behind the resurgence and subsequent dominance of Final Fantasy 14, it feels like Square knows precisely what it has on its hands.
It feels like finally after decades of what felt like chasing the unattainable dream of emulating the importance and impact of Final Fantasy 7, Final Fantasy 16 feels poised to firmly position in the middle of those tired late-night pub arguments over the series best. That's how strong an impression the game made on us after a few hours of time with it.
Final Fantasy 16 takes place in Valisthea, a vast world separated into several nations. These nations each wrestle with power not through traditional campaigns of war, but via their Dominants, humans who possess the power of the Eikon, which are colossal, nation-destroying monsters.
While the astonishing titan fights will be the thing that's used in trailers, it's combat against even the most basic enemy that makes Final Fantasy 16 absolutely sing. Fast-paced, frenetic, but utterly readable, it's almost Devil May Cry-like. It's no wonder that Yoshi-P was habitually standing behind members of the press during the more challenging battles, nodding approvingly as people got to grips with the tight, but not impossible, dodging and counter system.
It's a combat system that is so fun that when the final game is released, you'll find yourself picking up even the most random of sidequests, just to go and pick a fight at the end of it. The precision dodge in particular is so satisfying to pull off, and we were impressed by just how natural the timing felt, without being such a wide window that any dodge in the same postcode triggered it.
You can truly feel like influence of veteran ex-Capcom developer Ryota Suzuki here. Suzuki, one of the forces behind the big-budget AAA action of Devil May Cry 5, brings that sensibility firmly to Final Fantasy 16.
The story of Final Fantasy 16 so far is compelling, although it doesn't feel like we got quite enough of a grip on it during our demo. Clearly influenced by Game of Thrones and the high-fantasy renaissance of the last decade, it mixes the political intrigue and swords-and-shields aesthetic of the genre with the exuberance of Final Fantasy in what makes for a compelling flash of styles.
There's a muted, realistic feel to the game's palette outside of the action, which further highlights the bombast of screen-filling monsters punching lumps out of each other when it's their time to enter the scene. You could watch a cutscene over someone's shoulder and not necessarily realize you were watching something from Final Fantasy, albeit until a massive Chocobo decked out in regalia appears in the background.
"You can truly feel like influence of veteran ex-Capcom developer Ryota Suzuki here. Suzuki, one of the forces behind the big-budget AAA action of Devil May Cry 5, brings that sensibility firmly to Final Fantasy 16"
What's perhaps more impressive is that when the fully unrealistic elements of the game show up, they still manage to feel like they fit in. For example, during our demo, we were tasked to trek through a swamp after a Morbol, which looks like a 30-foot-tall Venus flytrap with dozens of tendrils, and when it finally appeared, it didn't look out of place at all. It's a visual congruence that's akin to that of The Witcher 3.
The music of the Final Fantasy series has always been a focal point, so much so that concerts just to perform a handful of the dozens and dozens of iconic tracks regularly fill music halls around the world. Final Fantasy 16's soundtrack, which is composed by FF14 maestro Masayoshi Soken is going to need its own concert.
When Final Fantasy 14 was at its low ebb, Masayoshi Soken took the opportunity to redefine what a Final Fantasy soundtrack could be. While what we've heard of 16 so far isn't quite as genre-bending or outlandish as 14, we can feel it just under the surface.

Take the victory fanfare, an eminently whistleable tune that has made its way into almost every game in the series, and become almost iconic as the first seven notes of the Mario theme. In Final Fantasy 16, it's reimagined as a haunting chant from an unknown choir, which sent a chill up our spine the first time we heard it.
Final Fantasy 16 has the potential to stake a claim as a defining RPG of the early generation. A re-establishment of Final Fantasy in the consciousness that it hasn't had as prominently in recent years. We'd have happily sat playing the game's combat demo for hours.
With production values that are off the charts and music that will knock you off your feet, the game left an incredibly strong impression. Even if we're not entirely across the stakes of the world yet, we're keen to spend as much time in it as we can.
This is a special version made for media to experience, and contents may differ from the final version. FINAL FANTASY XVI © 2023 SQUARE ENIX CO., LTD. All Rights Reserved.
Related Products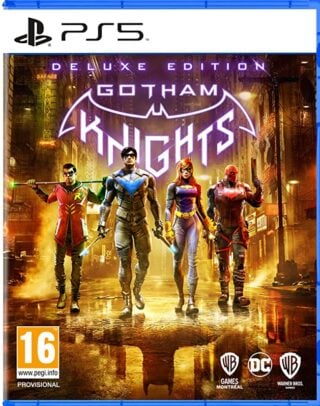 Gotham Knights - Deluxe Edition (PS5)
Other Products
Some external links on this page are affiliate links, if you click on our affiliate links and make a purchase we might receive a commission.