Even with dull characters, the new Saints Row nails its chaotic gameplay
The reboot appears to capture the anarchic fun of the original, while leaving behind crude humour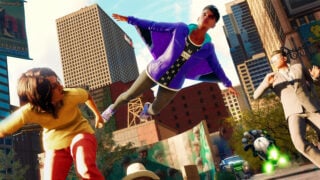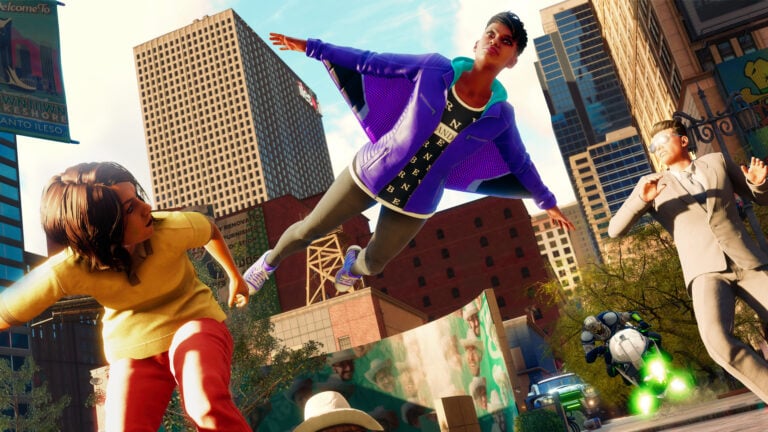 If you chart the history of the Saints Row franchise, what started out as a fairly generic open-world game in the model of GTA eventually wound up with the player character becoming President of the United States and fighting their way out of hell.
While the original incarnation of the franchise lasted less than a decade, it managed to evolve to such levels of lunacy that an attempt at a Saints Row V feels like it would be impossible, short of Johnny Gat fist-fighting God. That's why the latest game – the first since 2013 – is a full reboot, in which The Saints aren't quite as you remember them.
VGC recently got to watch a gameplay demonstration, which begins at the start of the game when The Saints gang isn't even formed. Early on, your character will be taking on odd jobs to make cash in order to begin building their empire. The first mission we saw featured the players robbing a payday loan shop. Interestingly, the robbery itself was entirely in cutscene and didn't become gameplay until the character was fleeing the shop. It's in this cutscene that we get the first look at what may prove to be a change in morality for the Saints.
In the old games, it was pretty much anything goes. Yes, there was a sense that your crew were the good guys, but ultimately, the fun came from being a horrible person that could chase an innocent civilian down the street with a frying pan and not think twice about it. In the robbery cutscene, The Saints allow a civilian to leave, saying that they don't rob the innocent. If this was Saints Row 3 you'd have cracked a dildo bat over their head and made it rain with the money you'd just grabbed off of them.
To be clear, the developers are probably right to make this change, but it's emblematic of a game that happens to be named Saints Row, but doesn't seem to quite justify it from a story perspective, based on what we've seen. Unfortunately, every single character in our demo was written to be "the funny one" meaning that conversations are a feedback loop of quips that make it impossible to discern who's being serious, or how one is supposed to react.
After bursting from the payday loan shop, you're pursued by the police, and it's here that the new vehicle combat is shown off. The driving looks frantic but manageable. There's also a new Burnout-esque side-swipe which allows players to send their pursuers into guardrails, off bridges or into oncoming traffic. Cars, which have always been a big focus of the series, seem to be getting the same attention in this reboot, as evidenced by the return of the ridiculous amount of customizable options players have for their car.
However, a lot of our concerns were soon assuaged when the demo introduced what is currently the front runner for the mechanic of the year; you can eject out of your car, glide away in your wingsuit and in order to regain altitude, you bounce on random pedestrians' heads.
That's it really. That's all we needed to see. This is one of those mechanics that as soon as you see, you feel like it's going to carry you through hours and hours of fun. It does throw up a few small issues,  however. Firstly, despite the fact that the game is absolutely stuffed with customisable options for your car, depending on when you unlock the wingsuit, you're essentially going to be able to fly, so why would you ever drive?
The older Saints Row games struggled with this, especially in 3 and 4. Once you've become all-powerful, or can fly, what's the point in using any other form of transport? While it looks like a lot of fun, we hope that it's a mid-late game unlock otherwise the cool cars and refined driving controls will be ignored while your character dives at random pedestrians over and over like a seagull stealing your chips.
"A lot of our concerns were soon assuaged when the demo introduced what is currently the front runner for the mechanic of the year; you can eject out of your car, glide away in your wingsuit and in order to regain altitude, you bounce on random pedestrians' heads."
Another new feature that was shown off in our demo was that players can now completely customise their character at any time. The freedom is to such an extent that it's like you're playing a totally new character every time you feel like it. It reminded us of the Watch Dogs: Legion approach of taking over new characters and recruiting them to the crew, without the various abilities that it granted.
There is also a huge number of new emotes that your character can do, which NPCs in the world will react to. It wasn't clear if these will have greater gameplay implications other than something fun to do while you're walking around the streets, but they're a nice touch and make the city feel more lived-in than the playgrounds of the old games.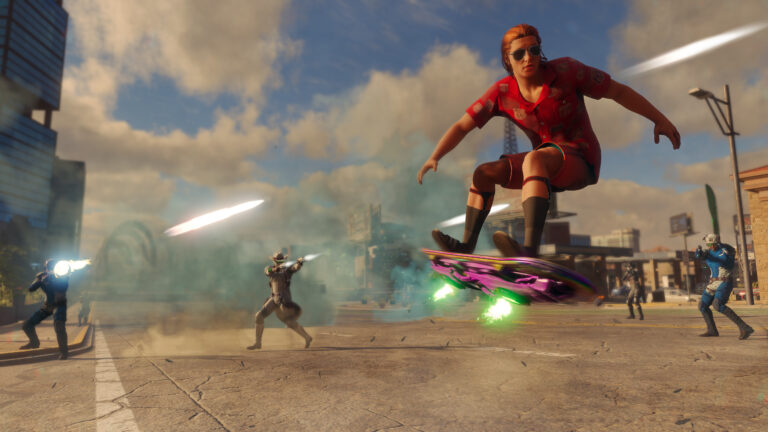 So far, Saints Row feels like it captures the anarchic fun of the original franchise while leaving behind some of the crude humour that was more at home in the late 2000s. While the dialogue doesn't sparkle and the characters don't feel as memorable as the original crew, the gameplay seems to have nailed why people were into the Saints Row games originally.
It seems to blend the street-gang crime of the original game with the bombastic hilarity of later in the series, however, we hope that it's all dished out at a good pace, because after you're given the ability to fly via the wingsuit (or via teased hoverboard) there's no way you'll catch us stealing some cars for a few hundred quid.
Related Products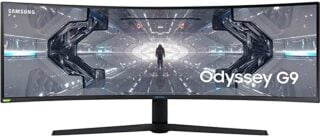 SAMSUNG 49-inch Odyssey G9 Gaming Monitor
Other Products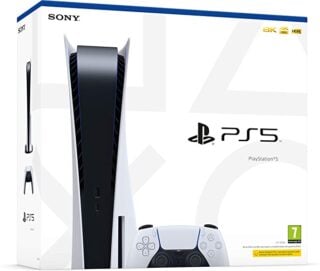 PlayStation 5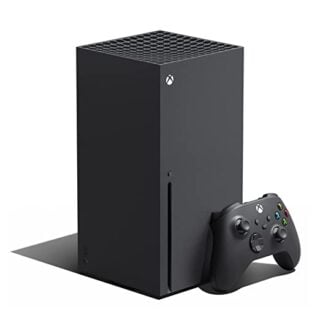 Xbox Series X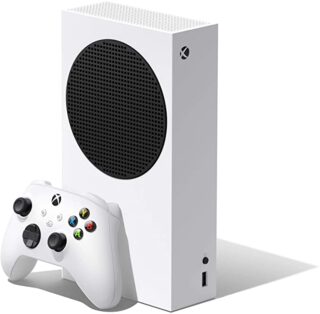 Xbox Series S
Some external links on this page are affiliate links, if you click on our affiliate links and make a purchase we might receive a commission.