Delays, malpractice and the undead: Will Dying Light 2 be worth the wait?
We played a near-finished build and sat down with the game's lead designer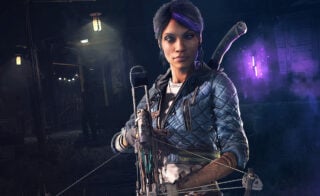 After years of delays, numerous controversies surrounding its developer and growing fan impatience, Dying Light 2: Stay Human is almost here.
In the three years since its E3 2018 announcement, The highly anticipated sequel to 2015's parkouring zombie smashing sim has grown in legend, with many fearing it may never even see the light of day. Well, we are happy to confirm that Dying Light 2 very much exists, as we recently played a four-hour build ahead of its February 4 release date.
Set 15 years after the events of the original, the once post-apocalyptic cities of Dying Light have transitioned into overgrown, modern dark ages. While the setting and its choice-based mechanics intrigue, those expecting a proper current-gen experience may come away disappointed. Based on the build we played, Dying Light 2 looks to iterate on what came before, feeling visually dated and sporting the kind of well-worn open-world gameplay you'd expect from the last console generation.
Still, with the build far from finished and four months until release, there is of course some time for the experience to improve. Curious to learn more about its lengthy delays, we sat down with the game's Lead Game Designer Tymon Smektała, who opened up about Dying Light 2's tumultuous development.
The first question was an obvious one: what's been holding up Dying Light 2? "Well, basically we had to completely change our technology," Smektała explains, "we had our own 15-year-old engine called Chrome engine, which dated back to the first 3D game that Techland ever made, So it wasn't really able and capable of doing what we wanted it to do.
"At some point, our CEO decided that he wanted to focus on first-person open-world games. So this was an opportunity for us to create an engine which is especially for that- so we decided to make a change of technology for the second game.
"This means that everything that you see [in Dying Light 2], – even if some of the things feel familiar – all of those things had to be made from scratch. All of the animations, all of the code – basically everything is new. Maybe some of the scripts are taken from the old game, but everything that's important had to be made anew. So I think that was the biggest challenge, really.
"When you work on a sequel, you could expect it to be easier, you expect to take the stable platform that the first game had and just iterate on it. But we really had to put in a lot of effort, especially at the beginning, to reach the point where the first game was, and then keep adding on top of it."
For anyone who's read The Gamer's rather damning Techland report, it will come as no surprise to learn that something as major as an engine change came at the behest of the company's eccentric CEO – Pawel Marchewka. The report alleges that Marchewka would regularly plunge development into chaos, coming in and demanding sweeping changes based on something he'd seen in another game, without always possessing the technical understanding of what he was asking.
"Paweł Marchewka is a great guy," Smektała responds, when asked about his eccentric boss, "the thing is, he could be sitting on some private island somewhere and just enjoying his life – but he really likes to get involved. The thing that I admire especially about him – of course, we have our differences, from time to time… – is that he has this gift of seeing things in their simplest form.
"We really had to put in a lot of effort, especially at the beginning, to reach the point where the first game was, and then keep adding on top of it."
"For example, when I talk to tech guys, the engineers, programmers -especially engine programmers – sometimes what they say is like magic to me. Like they do some crazy stuff, and it works… I don't know how – but it works. I think [Marchewka] also doesn't really understand it. But when he talks with them, he asks the simplest of questions, but it hits to the point, and suddenly those extremely smart guys say 'Hey, why didn't we think about this simple thing… and sometimes they actually [implement his advice]. So that's the good thing about Pavel… definitely."
Unfortunately for Techland, a meddling CEO was the least of their problems. Last June, Dying Light 2's lead writer – Chris Avellone – was let go after multiple allegations of sexual harassment at industry events. With the ex-Knights of the Old Republic 2 and Planescape: Torment writer helming the project, his departure and the surrounding fallout from his allegations can't have been easy for the team at Techland.
"So of course, you're talking about Chris Avellone," Smektała replies, "So the thing about Chris… everything that happens around him is his private stuff and I don't want to go into that business. But the important thing is that he joined us at the very beginning of the project with a very clear purpose.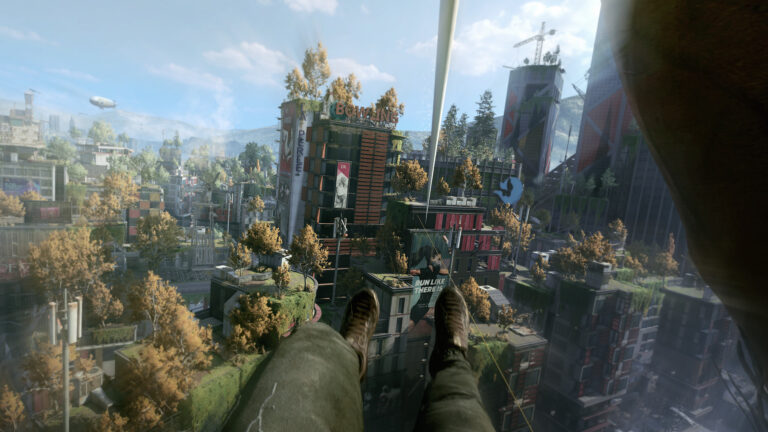 "He has great experience in creating nonlinear worlds and nonlinear narratives. For Dying Light 2, we wanted to have the help of someone who actually knows how to do it, because we didn't have much experience in that as a studio, basically zero experience. So Chris joined the team, and was kind enough to share everything that he had learned while working on Fallout: New Vegas etc.
"And then we took that method of working with nonlinear games, we build a team around it, which consists of about a dozen writers. They have actually created the story that you are able to experience in the game. So what you're playing right now is mostly made by the team led by a guy named Piotr Szymanek, who is a TV writer working on a Polish HBO series called The Border. It is a team effort. Chris taught us how to work with nonlinear games – and we took this further."
One of the highlights of my extended hands-on took place in the latter game area of the city's business district. It was here I was introduced to the Rosario Dawson voiced character, Lawan, who gives a typically brilliant performance.
"So the thing about Chris [Avellone]… everything that happens around him is his private stuff and I don't want to go into that business. But the important thing is that he joined us at the very beginning of the project with a very clear purpose."
"We created a character named Lawan but we didn't know who would be the best person to play her," reveals Smektała, "Then someone suggested actress Rosario Dawson… [She has] a long history of very interesting films, starting with the first movie Kids then her role in Quentin Tarantino's Death Proof, the Mandalorian series, etc.
"When she actually joined us she made the character way more fierce than she was initially meant to be. Rosario stepped in and started saying, 'hey, maybe we can change Lawan like this'. She actually put a lot of herself into the character and Lawane really became a standout character. Who's my favourite character in the game? Lawan – definitely."
While our demo felt fairly familiar at the time, Smektała insists that once you go back to the original, it's clear how much has changed in the sequel.
"I think what will surprise players is that it will be very difficult for them to go back to the first game after they've played this one," says Smektała, "On the surface, you might say okay, it's parkour – I've seen this in the first game – it's melee combat, I've already seen this, but when you actually start playing with our systems you might not be able to name what has changed. Then when you go back to the first game, you realise, 'Oh, I cannot play the old game anymore because the new one is so much better".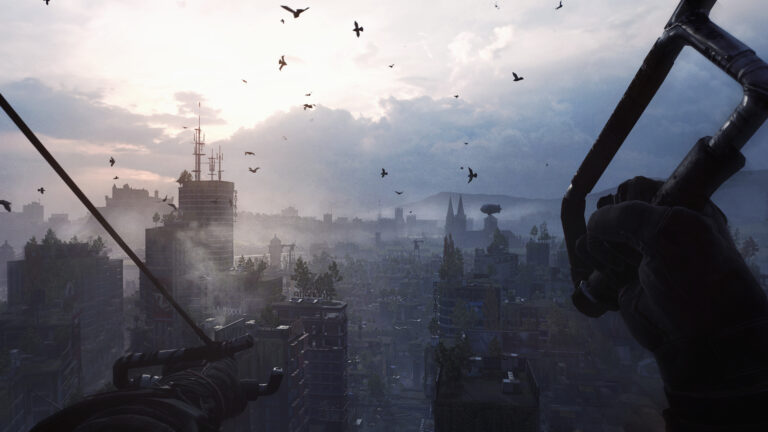 In Dying Light 2, players find themselves tasked with siding with one of two factions, the Peacekeepers or The Survivors. Once you liberate each outpost, you have the choice of who you hand control of each base over to. It turns out, this mechanic was actually inspired by cult Xbox 360 spy thriller The Saboteur.
"… I'm most proud of the world-changing mechanics. I remember I was playing a game on Xbox 360 called The Saboteur, which is the open-world game where you liberate Paris during the Second World War. And there was a very unique mechanic – the whole city was black and white. And when you were liberating it, [the city]t became more colourful – then people started appearing on the streets.
"It didn't have any impact on gameplay, but it felt so empowering that you were actually able to change this world – and I hope players will feel the same thing when they play [Dying Light 2]."
Related Products
Other Products
Some external links on this page are affiliate links, if you click on our affiliate links and make a purchase we might receive a commission.