Deathloop preview: Why you may come back to Arkane's latest time and time again
See how this stylish shooter is shaping up in new 4K footage
Don't let the stylish 60s aesthetic fool you: with its brutal assassinations and play-your-way level design, Deathloop is very much a game from Arkane, the creator of Dishonored, Prey and other immersive sim hits.
This time, however, time is not on your side: the strange inhabitants of Blackreef – the island where the game is set – are stuck in a time loop, including protagonist Colt who, until he figures out how to stop the strange phenomena, returns to earlier in the same day each time he dies.
The ultimate goal is to figure out how to assassinate all of Blackreef's eight visionaries, who are responsible for the time loop. Crucially, players can take information they've learned – as well as items and powers gained – from previous "lives" to improve their strategy in the next day, such as a passcode for a door or information on a target's daily routine.
So really, at its core, Deathloop is an extravagant murder mystery: the mystery being how you can do the murdering.
It's a fascinating premise that takes the 'die, respawn' mechanic present in many video games and makes it the star of the show. However, Arkane's biggest challenge will undoubtedly be turning its recycled 24 hours into something that's actually entertaining to play after repeated deaths.
Game director Dinga Bakaba was asked during a recent press event how it had ensured the loops didn't get old: "There are four areas [on Blackreef] and four time periods. At the beginning of each loop, in the morning you can go to one of the four areas, so you don't have to start in the same place. Even more importantly, you don't even have to start in the morning: you can skip to noon, afternoon or night."
He added: "We don't force you to go to the beginning of the game or anything like that. This is not a game about starting over from the start and trying to re-do it entirely. That's one of the reasons I've been saying consistently that it's not a rogue-like."
"We don't force you to go to the beginning of the game or anything like that. This is not a game about starting over from the start and trying to re-do it entirely."
As you'd expect from Arkane, there's an emphasis on allowing players to choose their own preferred playstyles, with level facilitating both stealth and guns-blazing approaches. There's also a roster of special powers Colt can learn, including the ability to teleport across the environment, turn invisible, throw enemies and absorb damage.
Deathloop's biggest twist, however, is that Colt's worst enemy is also stuck in the loop with him. Julianna is an assassin whose goal is to eliminate Colt. But while players will always navigate the main story as Colt, Julianna too can be operated by another player.
It's completely optional – you get to choose whether or not you want a human or an AI Julianna hunting you down – but it's a fantastic twist that will almost certainly result in some memorable encounters.
Arkane's Bakaba said Julianna stemmed from an early idea of having an assassination target that unlike the others in the time loop, wouldn't have predictable behaviour. "As we were trying to find interesting ways to make the character fit the story and the structure, we had the idea: what if you could play as [them]?" he explained.
"There were a lot of challenges, starting with the fact that in our design philosophy everything needs to make sense… Having a human opponent in a story-driven campaign definitely gave us a lot to think about, both in terms of the narrative tools that we used, in terms of Julianna's character and knowing that everyone would play her in a different way."
He added: "That's something that we immediately said: we didn't want to have a lot of limitations on this multiplayer mode trying to railroad how Julianna is played or something like that.
"We wanted it to be very freeform, so we needed the character to have a personality that could accommodate both players who headshot you the first time you pop your head, or somebody like me who is super devious and will do some sort of technological torture on you by not even attacking you and making the match last as long as possible.
"There are also people who will want to roleplay her and people who will want to be friendly with Colt, because why the fuck not?"
Related Products
God of War Ragnarök (PS5)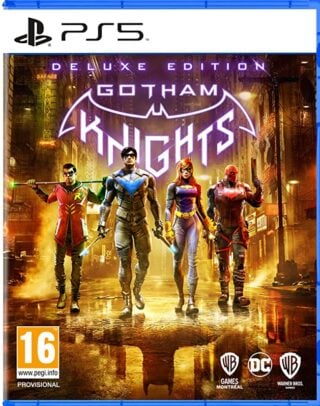 Gotham Knights - Deluxe Edition (PS5)
Other Products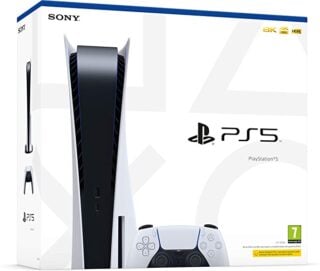 PlayStation 5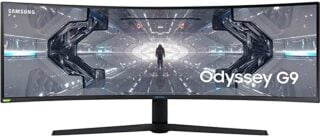 SAMSUNG 49-inch Odyssey G9 Gaming Monitor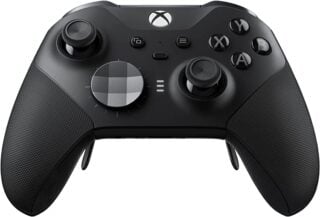 Xbox Elite Series 2 Wireless Controller
Some external links on this page are affiliate links, if you click on our affiliate links and make a purchase we might receive a commission.