Cyberpunk's expansion totally overhauls the original game
CD Projekt Red explains how Phantom Liberty is rebuilding perks, skill trees, vehicle combat, AI, police and more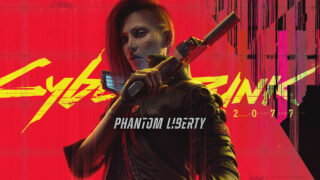 This article was updated on June 12 at 10:20 PT to add clarification around the new Cyberware Capacity system.
Cyberpunk 2077's major expansion, Phantom Liberty, is set to add a meaty chunk of story with a spy thriller featuring Idris Elba, but its Summer Game Fest trailer omitted the most significant discovery of our behind-closed-doors demo: it also totally overhauls the original game's systems – and even base game owners will receive the updates.
Set for release in September, Phantom Liberty adds a new district of Night City called Dog Town. It takes place during the main story of the original game and players can access it via any of their existing save games. However, with such a substantial number of overhauls to the core systems, many may be tempted to give 2077 another playthrough from the start.
According to creative director Pawel Sasko, virtually no system of the original game has been left untouched. The designer told VGC that, before he departs for a new adventure in the USA establishing the team who will one day create a sequel, he's determined to leave the original game – famously criticised at launch – in the best shape he can.
"All the core, main systems of the game have been redone or updated in a major way," he told VGC. "The biggest ones are the perks and skill trees, which have been rebuilt completely, and the next one is we've added vehicle combat which enables new car chases.
"We've also greatly expanded AI and completely redone the police system, which is rebuilt from the ground up and now has multiple levels with multiple archetypes of enemies who will chase you – it's also different in Dog Town compared to Night City.
"We've also redone the loop and whole progression of the game; the difficulty curve is different, the tiers and drops of loot is different, the archetypes of enemies has been redone for more variety. Those are the core things that we've changed, and if you look into it there are very few systems that we didn't change or update. Even the UI and UX have been greatly updated.
"We also looked at the criticism for example of the open world. When you play the base game versus Phantom Liberty, you will see the difference. For example, there are car chases that happen dynamically when factions fight. AI improvements mostly extends to enemies. Your followers, like you saw with Agent Reed in the demo, can also use it, but pedestrians are mostly bug fixes."
As well as the amount of time CD Projekt has committed to creating this expansion – the base game released almost three years ago – the improvements added with Phantom Liberty are enabled by the decision to jettison the technically flawed last-gen console versions and utilise the additional memory available to new-gen-only games.
Dog Town, the expansion's new area, is vast and densely populated, and CD Projekt claims it's improved enemy AI, overhauled vehicle gameplay and added new activities for players to discover. As a fan of the original game, the promise of a new story focused on the spy thriller genre is exciting – especially because Sasko says there's almost as much Johnny Silverhand (aka Keanu Reeves) here as in the base game.
But the sheer number of systemic changes almost demands a brand new playthrough. Cyberware has been completely redone, for example, with a new capacity system indicating how much Cyberware your character's body can take.
A new Edgerunners perk allows you to even surpass that, while accepting some penalties, like having a health debuff. "It's all about this balance between risk and reward," Sasko explained. "We are not going as far as the introduction of cyberpsychosis though, have that in mind."
All Skill trees have been changed to focus on giving players actual abilities they can use in the game, rather than the stat-based changes featured in the original game. For instance, one will add a new dash move, another will allow players to deflect bullets, or perform execution finishers. Modifiers around each skill allow players to further power up these abilities.
In addition, there's a new unique Relic tree with upgrades that will add further twists to the Cyberware that you have installed, such as by adding new abilities to your mantis blades. These skills require unique Relic points to upgrade, which are found by exploring Dog Town – an addition CD Projekt Red says it's introduced to give players more to do in the sandbox – a common criticism at launch.
Finally, vehicle combat has been totally rebuilt. Players now have more options to battle enemies while driving, or even use weaponised vehicles with cannons or guns mounted on board. The changes also extend to how players will obtain cars in the game, via new Courier missions.
"We put a lot work into vehicle combat," explains Sasko. "You can aim your handgun through the windshield or windows. There are also weaponised vehicles with gatling guns or rockets that you can actually use and shoot.
"Some of the cars from the base game will be updated and weaponised, whereas others you can just open up doors like from our original CGI trailer where V was shooting out of the door. On motorcycles you can use your katana."
Vehicles also now have weak spots like their charging ports. A showcase of this is Phantom Liberty's new Courier activity. "Mama Welles, a fixer from the base game, will now have vehicles marked across Night City that you can steal. However, there will be certain objectives you need to complete, such as by stealing it without any damage while you're chased.
"There are many variants of that quest, like having to follow a car and hack it remotely to steal it. This activity is infinitely repeatable, because players complained that they were not able to obtain all of the cars in the original game. That's another thing that we've overhauled: cars are no longer purchasable from fixers like in the base game. Instead, Mama Welles has a website in the game where he adds more cars – and some of them are weaponised."
For whatever reason, CD Projekt Red appears to have undersold the sheer amount of content being changed or added with Cyberpunk's expansion – we've not even mentioned the new Airdrop activities, which see random loot caches dropped on the map and a race to secure them.
The developer says it's still discussing the exact details of when and how base game owners will receive the new systems, but that its intention is to deploy them for free.  So as well as adding a sizable chunk of new story to Night City, Phantom Liberty looks like it could finally do good on many of the promises the base game failed to live up to for many, before the game's leaders move Stateside to establish the sequel dev team.
"I'm one of the directors who are moving to the US," Sasko said. "Currently we're in the process of organising everything when it comes to the office and will be heavily hiring during 2024. But right now the majority of our focus is on Phantom Liberty because we just need to leave the game in great shape as well as we can. We need to make sure this is received as well as it can."
Related Products
Other Products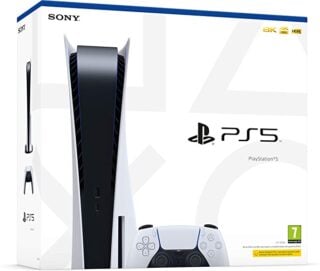 PlayStation 5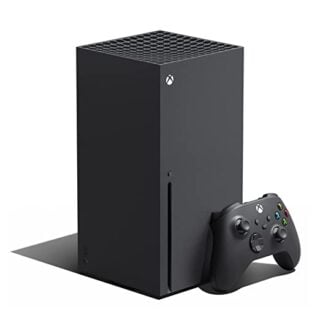 Xbox Series X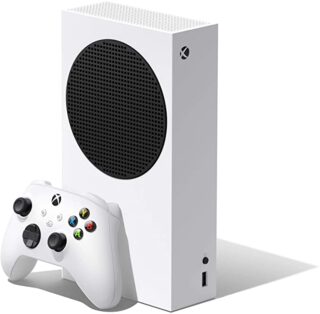 Xbox Series S
Some external links on this page are affiliate links, if you click on our affiliate links and make a purchase we might receive a commission.