Classic E3 moments: Xbox's greatest triumphs
From the GTA IV tattoo to Xbox One's retro reveal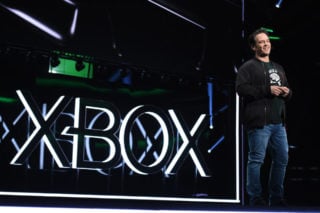 Xbox is gearing up for arguably the biggest showcase of this year's digital E3, with 90 minutes of world premieres and Game Pass announcements promised.
The Xbox and Bethesda Showcase is set to kick off on Sunday, June 13. Before then, let's looks back at Microsoft's greatest Los Angeles moments. From Halo to back-compat, these are our favourite moments from past Xbox E3 showcase events.
---
2006: Peter Moore's GTA IV Tattoo
Back in the days when you could pull off an awkward stunt without fear of it becoming the biggest meme of the summer, Peter Moore executed 2006's most iconic E3 moment.
Referencing a tattoo he famously had etched live on stage to announce the Halo 2 release date, Peter Moore once again rolled up his sleeve to reveal his latest ink: the Grand Theft Auto IV logo.
Not only had Microsoft managed to lure one of PlayStation's biggest third-party franchises to its console, but it had secured its own exclusive content in the form of fully-formed DLC episodes, eventually revealed as The Lost and Damned and The Ballad of Gay Tony.
It's going to take a gigantic announcement to justify Peter's next piece of body art.
---
2003: Finish the Fight
Even though the game visuals have aged somewhat – and the only existing footage was seemingly filmed on an old Nokia – it's still easy to see why the 2003 E3 audience were so blown away by Halo 2's big reveal.
The sequel to the biggest game on the planet at the time, Halo 2 had to impress. And it turns out a shift to a dense, metropolitan environment and two guns instead of one was enough to send the crowd loopy.
Unfortunately, the level in the E3 2003 demo famously never made it into the final game, which itself was a touch disappointing, but we're all the wiser for it.
---
2015: Remembering its roots
It doesn't take much to excite the modern Xbox showcase's crowd of specially invited super fans, doubly so back in the dark days following Xbox One's troubled launch.
But 2015's announcement of the backwards compatibility program felt genuinely massive and clearly excited a lot of fans with games older than a few years.
The reveal marked one of the first of new Xbox boss Phil Spencer's moves to win back core game fans, and represented a strike back at market leader Sony – which to this day hasn't adopted an equally comprehensive backwards compatibility program of its own.
---
2005: Flesh and bone
"Gears of War is a third-person tactical shooter with survival horror themes that will literally make you afraid to pick up the controller."
Bold words from Peter Moore during Microsoft's 2005 conference, where a host of new games for the upcoming Xbox 360 were revealed.
So too was his claim that it featured "characters so lifelike they appear to be made of flesh and bone", but while it's easy to look back and chuckle 14 years later, at the time there was no denying that Gears Of War was one of the most visually stunning games ever seen on a console.
---
2008: Lucky Thirteen
Some third-party series are synonymous with specific console manufacturers. Although many games in its series are multi-format, people often associate Metal Gear Solid with PlayStation, for example.
This was also the case with Final Fantasy: once considered a Nintendo-based series, Square Enix's much-loved RPG franchise switched to PlayStation when Final Fantasy VII launched, and it was very much considered a PlayStation property from that point on.
That's why jaws dropped when Square Enix boss Yoichi Wada turned up on Microsoft's E3 2008 stage to reveal that the upcoming Final Fantasy XIII was coming to Xbox 360. Suddenly the monopoly was over.
Related Products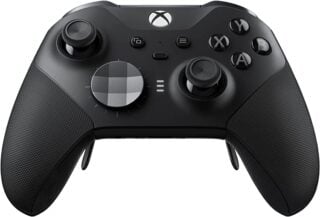 Xbox Elite Series 2 Wireless Controller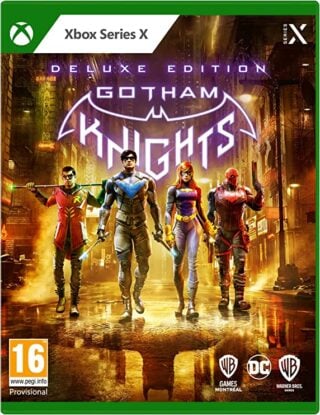 Gotham Knights - Deluxe Edition (Xbox Series X|S)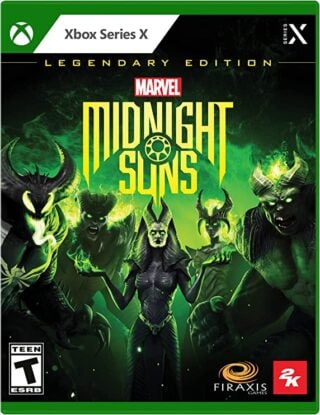 Marvel's Midnight Suns - Legendary Edition (Xbox Series X|S)
Other Products
Some external links on this page are affiliate links, if you click on our affiliate links and make a purchase we might receive a commission.