Breaking the rules of Mario
Why Mario Maker 2 could be the plumber's most surprising 2D game yet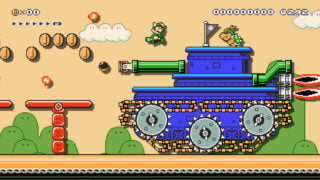 Super Mario Maker 2 is a level creation package with a far deeper selection of tools than its predecessor, but the sequel's biggest surprise is that it looks set to offer a similarly imaginative and well-stocked experience for those planning to play, rather than just create.
Mario Maker 2 features three core modes; Course Bot, which is where players create their levels (this time with the option of doing so in co-op); Course World, which includes the online level sharing and multiplayer options; and the new Story Mode.
While the creative and online tools are clearly the core offerings in Mario Maker 2, the Story mode looks to be a real surprise for fans of Mario side-scrollers, with some of the most inventive and enjoyable 2D Mario in many a year on offer.
Fans haven't been short of 2D Mario games in recent years, with Nintendo typically producing at least one new entry for each of its platforms. However the more recent instalments, while polished and enjoyable, often lacked the creativity present in their endlessly imaginative 3D cousins such as 3D World or Odyssey.
In that sense, Mario Maker 2 promises to be the most surprising 2D Mario game yet. The story levels already boast a roster of wildly unconventional platforming courses and we can only imagine the unpredictable oddities players will come up with when they dig deeper into the sequel's arsenal of creation tools.
Story Mode plays out in a Mushroom Kingdom hub world, in which players interact with various NPCs in their mission to rebuild Princess Peach's castle. The hub's main quest giver, Taskmaster Toad, offers access to up to 100 Nintendo-created levels, across a range of difficulties.
The tougher the course, the more coins you'll receive for successfully clearing its end-level flagpole. Coins are then handed over to another NPC, Chief Toadette, who in return allows the player to choose which section of Peach's castle they'd like to rebuild next, which unlocks a new selection of Taskmaster Toad levels.
The execution offers another level of panache compared to the first game's simple menu screen of levels, and it also helps that the courses themselves are unpredictable and fun. The opening few demonstrate the new mechanics, such as a level featuring Mario Bros. 3's Angry Sun, or dry bone shells Mario can jump inside and use to traverse lava.
Then there's the welcome introduction of 3D World themed courses, complete with Cat Mario power ups, translucent pipes and entirely new enemies, moves and mechanics. In fact, 3D World introduces so much that the theme isn't compatible with other Mario game themes (however we notice an empty space next to it on the theme select screen… Odyssey, anyone?)
But it's with the introduction of some of Mario Maker 2's deeper level creation tools that its Nintendo-made levels really start to break from convention.
The first are Clear Conditions, which allow players to turn their platforming creations into full-on Mario missions. You can, for example, require players to collect a certain number of coins, defeat a certain number of enemies or find a certain collectible before reaching the end flagpole.
"The Story mode looks to be a real surprise for fans of Mario side-scrollers, with some of the most inventive and enjoyable 2D Mario courses put to code."
Creators can even require players to carry an item throughout the level, finish with a certain power-up or not take any damage.
Clear Conditions also finally allow for proper boss battles, complete with boss level music triggers from dozens of Mario games including 3D entries like Super Mario 64 and Sunshine, rather than the taped-together encounters seen in the previous Maker game.
Nintendo has real fun with Clear Conditions in its Story Mode courses, including one castle level which instantly fails players if they use the jump button. This results in a memorable and challenging set of puzzles, in which Mario has to manoeuvre past buzz saws and balance on enemies' heads without the use of his most famous ability. It's a great example of how Mario Maker 2's tool set can be used to create unconventional Mario levels that totally break away from the regular formula.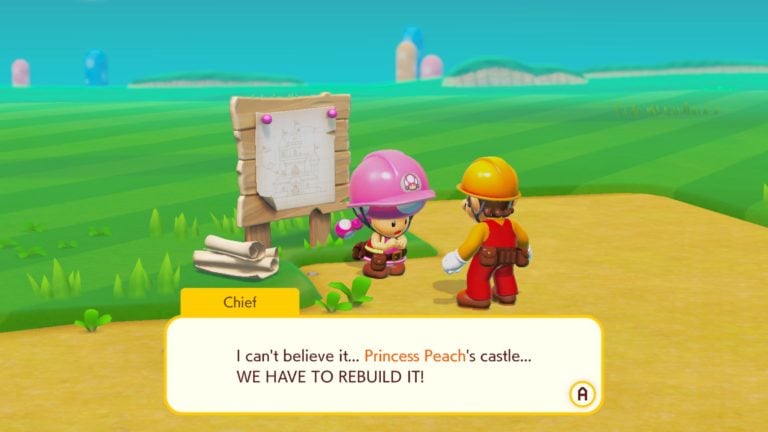 Another powerful new mechanic is the introduction of On/Off Switches, which are used to trigger certain elements in the level such as swapping red and blue blocks, switching tracks on a moving platform or changing the direction of conveyor belts.
We were only able to experience these when moving over to Course Bot mode, but it's easy to imagine their impact elsewhere. On/Off Switches might sound simple on the surface, but it's this sort of mechanic that enabled LittleBigPlanet creators to hack together wildly unexpected game types and even new genres. Nintendo's designers have already come up with levels containing pinball machines, on-rails shoot 'em ups, claw machines and more.
In all, Mario Maker 2's tool bag contains too many individual additions to mention (watch the video at the top of this article for a useful summary), but we came away from our hands-on session reassured that it won't suffer the same fate as many other building games, which forget those looking for an actual game as opposed to just a toolbox.
It has the potential to deliver one of the strongest and most memorable 2D Mario games ever and we're very much looking forward to delving deeper into what it has to offer when it releases at the end of June.
Related Products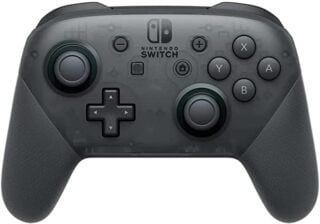 Nintendo Switch Wireless Pro Controller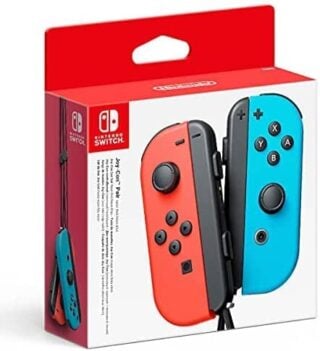 Nintendo Switch Joy-Con Pair
Pokémon Scarlet and Violet Dual Pack
Other Products
Some external links on this page are affiliate links, if you click on our affiliate links and make a purchase we might receive a commission.