BitSummit day three: Final hands-ons at Japan's leading indie festival
Our daily coverage ends with a further set of impressions of upcoming indie titles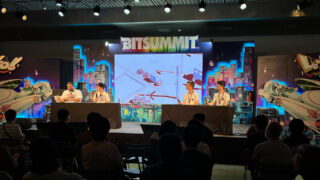 The third and final day of BitSummit has ended, bringing the show to a close for another year.
If you aren't familiar with it, BitSummit is Japan's leading independent games development expo.
Held in Kyoto each year, the event showcases indie games from Japan and the rest of the world, and this year more than 90 indie titles are available to play.
VGC is the show's first English language media partner, and we've been in Kyoto covering it as a result. We've already published our first two days of coverage, and you can expect to see developer interviews from the show in the coming days and weeks.
Until then, however, here's our final batch of hands-on impressions of some of the more interesting titles we've come across. Check back later for our piece on our game of the show.
---
Schim
Developed by Dutch studio Extra Nice, Schim is a stylish looking game about a little frog-like creature. This is a Schim, and apparently we all have them – they're basically our souls.
One person loses their Schim at the start of the game, so it's up to the player to get the Schim back to them by travelling the land in search of them.

The twist is that because the Schim basically lives in the shadows, it can only travel by jumping from shadow to shadow.
Along the way the Schim will pass through other people's shadows, leaving an impact on their lives and shaping their own stories.
We really enjoyed the demo we played, and we're curious to see if it can keep its momentum through to the end.
---
Animal Well
While it remains to be seen whether YouTube personality Jason 'Dunkey' Gastrow has what it takes to successfully run a game publisher, he's certainly given himself the best start possible with Animal Well.
Developed by Chicago-based Shared Memory, Animal Well is the first game to be published under Gastrow's company Bigmode and promises a solid take on the Metroidvania genre.
Initially putting you in control of a little blob, Animal Well's focus is on making you solve platforming and exploration puzzles to progress through its map, rather than focusing on combat.
Combined with a wonderful retro-inspired art style with some nice visual touches – we love the way grass bends out of the way as you walk through it – we like what we've played so far here.
---
Peglin
Canadian studio Red Nexus Games has been working on this lovely cross between Peggle, Puzzle Quest and a rogue-lite.
Players make their way through a series of stages consisting of turn-based battles with approaching enemies. Each turn, however, involves you firing a ball at a very Peggle-like field of blocks.

The more blocks you hit the more damage you do, with certain blocks (the equivalent of the orange pegs in Peggle) acting as critical hits and increasing the damage.
As you progress you can acquire items and buffs to increase your abilities, and we found the whole thing really compelling.
Peglin has been on Early Access for a while but it's yet to see a full release – hopefully one comes soon.
---
Sky the Scraper
Sky the Scraper tells the story of the titular Sky, a window cleaner who specialises in enormous tower blocks.
Each day he goes to work Sky has a set time to clear as much dirt off the windows as possible, which he does by swinging around on a harness.

Sky has an energy gauge, and if you scrub too much it'll run out, causing him to plunge downwards. If you plunge too far or take too much damage from other hazards like birds it's game over.
The game has very light rogue-lite elements in that the money earned can be used to upgrade abilities and purchase new kit, and between work days there's the opportunity to rest.
We spent a fun 10 minutes with Sky the Scraper, and if you like the sound of it there's a demo available on Steam.
---
Excycle
Much like Hook & Kaiju and Shigeru Planet (which we looked at in our day one and day two coverage respectively), Excycle was made by Bandai Namco's Gyaar Studio.
This is a small indie label which helps new employees improve their development skills by having them make smaller, experimental games.
Excycle is another fun one – it's a unicycle racing game where you ride a bike through colourful, fantasy stages, and the whole thing is mouse-controlled.

You quickly move the scroll wheel to pedal the bike, move the mouse to steer, use the left button to jump, the right button to attack enemies and obstacles, and waggle the mouse for a speed boost.
It's relatively basic but it's nice and colourful and we had a lovely time playing through the three courses available.
Like the other Gyaar Studio games, Excycle is completely free on Steam. It's Japanese-only, but you don't need to know the language to figure this one out.
---
Tempopo
Tempopo is the next game from Witch Beam, the Australian studio behind the charmingly relaxing indie game Unpacking.
It's a puzzle game that has elements of Chu Chu Rocket to it, in that it's all about placing panels on a stage to change the movements or actions of constantly moving characters.

The aim is to rescue the musical flowers found on a series of floating islands, but when you hit the Play button to start the stage your character moves in a set direction (Lemmings style).
By placing tiles that can make them change direction, turn briefly into platforms for other characters or various other effects, you can figure out the right path to complete the stage.
The 15 minutes we spent with Tempopo were relaxing and satisfying, and it was even better with headphones because of the brilliant music, which goes to the beat of the game.
---
Blue Wednesday
This interactive story has you playing as Morris, a jazz pianist who appears to be in a permanent grumpy mood (at the start of the game, at least).
The idea is that players will live Morris's life by exploring their home of Evans City and interacting with the people who live there.

Along the way there are also 20 mini-games to break up the action a little, including a fun rhythm action game where you get to play the piano.
Naturally, given its focus on jazz music the soundtrack for Blue Wednesday sounds great, but we're waiting to be able to connect with Morris because the demo didn't quite have us warming up to them by the end. Plenty of time for that, though.
There's a demo on Steam if you want to try out Blue Wednesday for yourself.
---
Gift
Gift is one of those games that starts with a mystery, and will no doubt uncover some emotional revelations as the story progresses.
The game stars a rather odd-looking chap in a diver's helmet, and opens with him waking up and realising he's on a cruise ship.

Before long the cruise ship starts to sink, and the protagonist has to rescue some of the other passengers – this is all done without any dialogue.
We're really curious to see where Gift goes, because although the platforming was relatively basic in the section we played, we loved the atmosphere and its truly unique-looking cast of characters.
---
Akurra
Finally, one of our favourite games on display at BitSummit this year was Akurra, a retro-inspired open-world puzzle game.
Akurra looks like it belongs on the NES or Game Boy Color (though obviously given its HD resolution it would have been impossible on those systems).

In particular, it looks a lot like Link's Awakening DX, albeit a version where combat takes a back seat to block-pushing puzzles and key collection.
The love for the 8-bit days is clear as day with this one, but it's more important to note that Akurra still feels more like a recent release, with plenty of quality-of-life features to make it less frustrating than games back in the day (such as a rewind function).
Akurra doesn't have a release date yet but if you like retro-inspired puzzle games, the demo's on Steam for you to check out.
---
BitSummit may be over, but our coverage isn't. Check out our day one and day two coverage if you've missed it, and keep an eye out for more features and interviews in the coming days including our pick for game of the show.
Related Products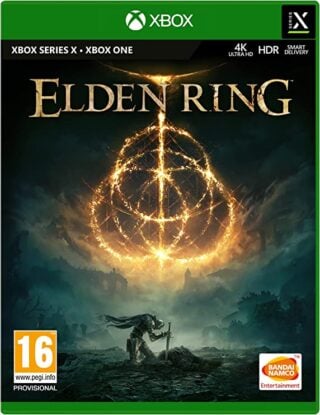 Elden Ring (Xbox)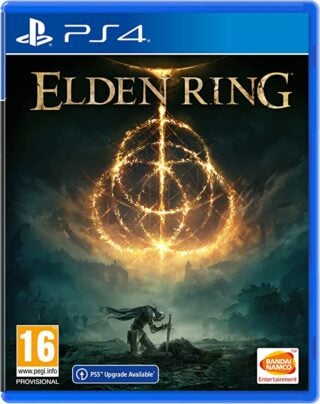 Elden Ring (PS4)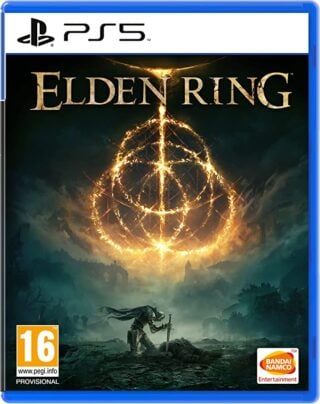 Elden Ring (PS5)
Some external links on this page are affiliate links, if you click on our affiliate links and make a purchase we might receive a commission.