Biography: Ian Livingstone
The Eidos and Games Workshop co-founder discusses his origin story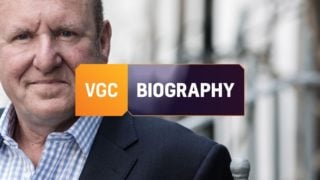 Ian Livingstone CBE is the UK games industry's undisputed Renaissance Man.
Whereas mere mortals tend to struggle to make a success of one career, Livingstone has reached the pinnacle of several lines of business – his CV includes being a board games retail pioneer, bestselling author, games developer, games industry executive and successful educational government lobbyist.
Nearly 45 years since he co-founded Games Workshop (which is not just still around but thriving as the rest of the UK retail sector disintegrates around it) and 35 years since he made his first videogame, Eureka, Livingstone is still hard at it, with particular ongoing involvement in the UK games industry which, as one of the co-founders of Eidos, he helped to shape.
"Being a lifelong games player, it has been a privilege to work in the games industry for almost 45 years. Work and play have been the same for me and I'm never going to retire."
Livingstone says: "Being a lifelong games player, it has been a privilege to work in the games industry for almost 45 years. Work and play have been the same for me and I'm never going to retire." He backs that up with a voluminous list of games companies he's still actively involved with: "I'm still on the board of several indie studios including Flavourworks, Antstream, Fusebox, Midoki, The Secret Police and Bossa.
"I'm also on the board of Sumo Group plc, developers of AAA console titles such as Little Big Planet 3. I enjoy being involved in game design and strategy, and all the studios I work with have differentiable products, which is important to avoid a potential conflict of interest. All the projects I'm working on are important to me, and some of the upcoming titles developed by the studios are incredible."
Watching the games industry grow
Livingstone is better placed than almost anyone when it comes to evaluating how the games industry has changed over the decades, having written his first game, Eureka – which was also the newly formed publisher Domark's first game – in 1984. That, he says, came about due to the success of the gamebooks.
"In 1984, I'd written one called Deathtrap Dungeon which was number one in the bestsellers list, and I had a knock on the door at Games Workshop from two guys who turned out to be Dominic Wheatley and Mark Strachan, who were the founders of this fledgling videogames company which they called Domark.
"They asked if I could design their launch product, which we ended up calling Eureka. It was an adventure game which they wanted us to have programmed in Hungary, because they were going to offer a £25,000 prize for whoever discovered the secret number hidden in the game, within the rulebook and the program itself. I really enjoyed doing that, and rather than taking royalties, I invested in Domark. Domark did really well in the following years."
In 1984, the games industry was still in early infancy – Eureka was text-based, and came out on the Commodore 64 and ZX Spectrum. So, what aspects of the modern games industry would Livingstone celebrate the most, having watched it grow to maturity?
"For me, the best changes have been the industry's move from analogue to digital, multi-player online games, the rise of indie studios and self-publishing, increasing diversity in content creation, mass-market penetration of games via mobile devices, videogames tax relief, increased cultural acceptance and recognition of videogames as an art form, and at last some understanding that games can be used as a contextual hub for learning and can improve problem-solving skills."
"The UK videogames industry is a great British success story. To retain its global position, it needs unrestricted access to the EU market and to EU talent."
There are some aspects – mainly concerning the games industry's perception – that still trouble him, though: "The lack of credible entertainment TV shows on videogames, knee-jerk sensationalist press still blaming video games for all the ills in society, the UK investment community still playing catch-up with the opportunities — resulting in the many of the best UK studios being acquired by overseas companies — and the Government still not giving enough credit to an industry which actually ticks all the right boxes for the 21st century knowledge economy."
Livingstone is unable to offer any earth-shattering predictions about the games industry's future – "Trying to second-guess what will be happening in the industry by the end of the year is hard enough." He is, though — in common with pretty much the rest of the UK games industry — a vocal opponent of Brexit.
"No doubt the video games industry will cope with Brexit, but it would be good business if the UK at least remained in the Single Market. The UK videogames industry is a great British success story. To retain its global position, it needs unrestricted access to the EU market and to EU talent. Brexit is seen as causing uncertainty for the games industry, and uncertainty is always bad for business."
Origin story part one: Games Workshop
On that unhappy note, it seems prudent to steer him right back to where it all began: the establishment of Games Workshop in 1975.
Amazingly, it's an origin story that still has relevance, as Livingstone points out: "Steve Jackson and I ended up selling out of Games Workshop in 1991, but it has since taken a place on the London Stock Exchange, it now has a market cap of over £1 billion, it was one of the best-performing stocks on the Stock Market last year, it has 500 stores and White Dwarf's circulation is about 250,000. Little did we know it would ever achieve such incredible success."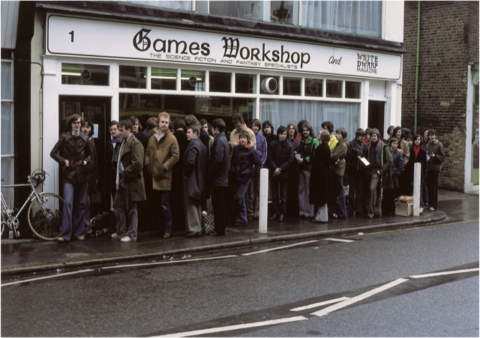 That's understandable given Games Workshop's chaotic inception: "I moved to London in the early 70s along with two old friends of mine, Steve Jackson and John Peake, and we ended up sharing a flat in Shepherds Bush. We all shared a passion for playing board games, had pretty boring, low-paid jobs and didn't go out as much as we liked. So we used to stay in and play board games for fun. That was our hobby.
"We always talked about how we could somehow turn this hobby into some sort of business – a community-based business was the idea in the first place, to reach out to fellow gamers and try to find games that weren't available in the shops. We were already playing games from Avalon Hill and SPI, strategy and war games and Diplomacy, but there wasn't anything decent in the shops – it was all still largely Waddingtons games.
"So we published a little fanzine which was called Owl and Weasel. We sent it out to everyone we knew who was into games and one of the recipients – although we hadn't sent it to him directly – was Gary Gygax, who lived in Lake Geneva, Wisconsin. Gary wrote to us and said: "I really like your little magazine; what do you think of this game I've designed and released recently?" And it came with one of the very first copies of Dungeons & Dragons.
"We parked the van outside a squash club which was next-door to the Games Workshop office, and we joined it so we could get up in the morning and have a shave and a shower. We became pretty good at squash by default."
"It didn't look much: a little white box with a very poor illustration on the cover. But when you opened the box, it opened up your imagination like no game had done before, and I don't think any game will do again. Would World of Warcraft be the game it is without Dungeons & Dragons, or most other role-playing games that have subsequently appeared in the analogue and digital worlds?
"Steve and I immediately became obsessed with it. Until that point, Games Workshop had just been doing things like making traditional wooden games, because John, the third partner, was a civil engineer by profession and a really good woodworker as a hobby.
"I'd go out and buy some circular wooden breadboards and he would turn them into Solitaire boards, I'd go and sell them and Steve would do the admin. But after having discovered D&D, we wrote to Gary saying that we loved his game completely, and ordered six copies, because that was all we had the money for – it was about a £50 order.
"On the back of that order, Gary Gygax gave us an exclusive three-year distribution deal for the whole of Europe – he was also operating out of a flat. So, we started selling it mail-order from our flat in Shepherds Bush, which was on the third floor. We used to see people milling around on the street outside, so we would open the window, lean outside and say: You looking for Games Workshop? Up here, mate."

"Those were very interesting times. We didn't have a phone in our flat, but there was a public payphone on the ground floor, and we used to share that with our landlord. The phone would ring and we would rush down the stairs, always too late.
"The landlord would get there first. It was invariably a telephone order for Dungeons & Dragons, and he used to hang up on them, or tell people to go away because they were annoying him. It made people even more determined to get their copy of D&D.
"Eventually, in early 1976, we came to an agreement where we would leave – he was just sick and tired of people coming and going, and parcels arriving. By that time, John had left, because he didn't like role-playing games at all. And Steve and I decide to go to Gen Con, in August 1976, to meet Gary Gygax and all the people at TSR, and also sign up all the fledgling games companies that were appearing.
"We got over there and met some amazing people including Gary, signed up all these companies, came back and ordered loads of stuff but had nowhere to put it as we'd given up our flat. We went to the bank manager and said: "We'd like to borrow some money, please, for our Games Workshop company."
He asked us what it was all about, so we said we were the European distributors for Dungeons & Dragons. He said: "What's that?" So we said: "It's a role-playing game, in which you're a hero or a wizard and you kill monsters and find treasure." He looked at us bemused, rather like a dog watching television, and ushered us out of the door.
"The landlord would get to the phone first. It was invariably a telephone order for Dungeons & Dragons, and he used to hang up on them, or tell people to go away because they were annoying him."
"We had no alternative but to rent a tiny office at the back of an estate agent's with the little cash we had. But then that meant we had nowhere to live, so we lived in the back of Steve's van for three months until October 76.
"We parked the van outside a squash club which was next-door to the Games Workshop office, and we joined it so we could get up in the morning and have a shave and a shower. We became pretty good at squash by default. We'd get out of the squash club, into the office, work there and then go back to Steve's stinky van.
"Our office landlords being estate agents, we asked them to find us a shop, so they found us the cheapest one they could possibly do, which was in a little side-street in Hammersmith, and we opened our first shop in April 1978. In the meantime, we had changed Owl and Weasel magazine to White Dwarf in July 1977, so we had a better magazine which was a vehicle for reaching out to people, we had a shop and things really started to grow."
Origin story part two: Warhammer
Livingstone acknowledges that the key factor behind Games Workshop's enduring success is not Dungeons & Dragons but its Warhammer fantasy IP.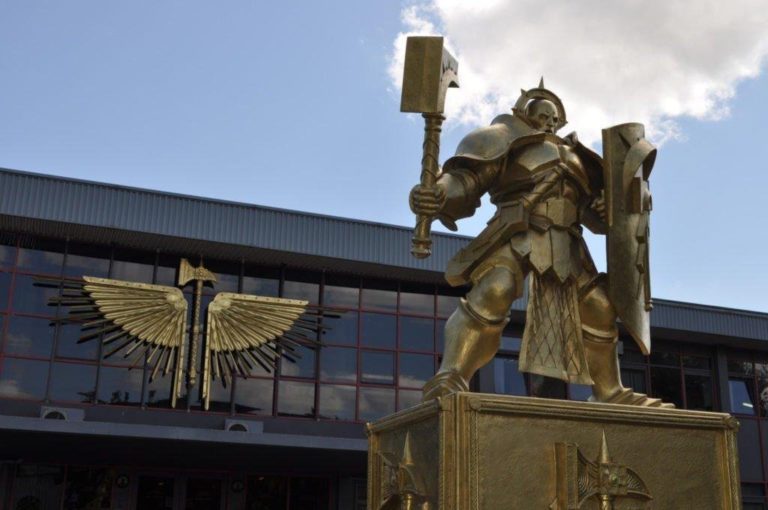 Livingstone and Jackson sold Games Workshop in 1991 due to insatiable demand from publisher Penguin for the hugely successful Fighting Fantasy gamebooks: "We were running Workshop during the day and writing these books at night, and we just could not go on indefinitely." But before that, the pair generated a parting gift for the company in the form of Warhammer.
Livingstone explains: "The reason Warhammer came about was that we had this three-year exclusive distribution agreement with TSR. At the end of which, in 1978, Gary Gygax said: "I want to merge these two companies, Games Workshop and TSR." Steve and I, being independently-minded young Brits, said no to that merger, so we lost exclusive distribution, although we remained the largest distributor.
"We quickly realised that we needed something to replace D&D, because suddenly we were vulnerable. By which time, in 1979, we had also started Citadel Miniatures, and Bryan Ansell, who was the MD of Citadel, and three others set about writing Warhammer – the first iteration of it; not 40K. He, Rick Priestley and Richard Halliwell wrote the first Warhammer game and that really was the start of a great legacy."
Origin story part three: Eidos
After selling out of Games Workshop, Livingstone paid lip-service to the idea of pursuing an easy life writing gamebooks but it wasn't long before he returned to the corporate limelight: this time in the games industry. Having taken a share in Domark in lieu of payment for Eureka, he ramped up his involvement in the company, which was about to mutate into a familiar name.

He takes up the story: "When I sold out of Games Workshop, I invested more money into Domark, joined the company and went on the board. Domark metamorphosed into Eidos in 1995, when four companies merged to create Eidos Newco and Eidos Interactive. Those four companies were Domark, Eidos Technologies – which was a video-compression company – Simis and Big Red. Simis were doing flight simulators. That deal closed in October 95, but the big break for Eidos came in March 96.
"I was then Executive Chairman of the new company, and my remit was really around the content part. And in March 96 we had the opportunity to buy the only other listed UK games company on the Stock Exchange, Centregold. It had been struggling for a bit, and part of the due diligence process required me to go around its studios, one of which was Core Design in Derby.
"When I was taken round the studio by Jeremy Heath-Smith, the MD, it was pretty impressive, but when we got into the last room, I guess you could say in a very corny, stereotypical way it was love at first sight, when I saw young Lara Croft on the screen in her design phase. We ended up buying Centregold and with that came Core Design, so we practically inherited Tomb Raider, which we launched in October 96."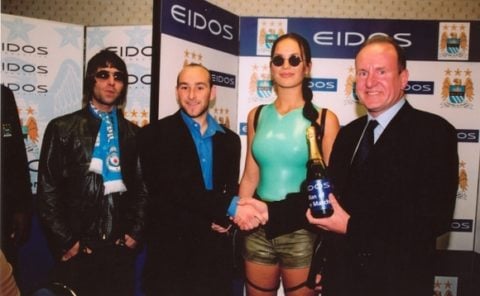 Seeing Lara Croft was the catalyst which led Livingstone to recommend that Eidos buy Centregold, and Livingstone has an almost paternal affiliation to the Tomb Raider heroine: "Everybody wanted a piece of Lara Croft. It was incredible the way she came about, really: It was all down to Toby Gard, the character artist at Core. He'd been tasked with creating an alternative character to Rick Dangerous. Rick Dangerous was a tomb-raiding game that Core had put out on PC, but Rick had a certain similarity in look to Indiana Jones.
"With the coming consoles on which the new game was going to be launched, they had to get their act together, in terms of respecting copyright. Everyone thought Toby would create another male character for this tomb-raiding game, but he had seen the rise of girl-power, Neneh Cherry, Tank Girl and this really positive women's movement coming to the fore, and he suggested: "Why don't we have a female character leading this game?" Thus Lara Croft – although he called her Lara Cruz at first – was born."
Still writing gamebooks
Livingstone also has two books in the can, which will hit the shops in August.

The first, Assassins of Allansia, is an all-new addition to Livingstone and Steve Jackson's canon of Fighting Fantasy choose-your-own-adventure gamebooks which, as we shall examine later, are enjoying a second life having struck a chord with Generation Z.
And the other celebrates Livingstone's love of – and vast expertise in – board games, the original seed from which his multifarious careers were grown.
"That's my other passion: I'm still a big board game player after all these years. I've got over 1,000 board games at home, and I've written a book with James Wallace which is being published by Dorling Kindersley, so they are giving it all their lavish production values.
"That's also coming out in August; it's called Board Games in 100 Moves. It's really a chronological history of 8,000 years of board games, where we cite 100 games – not necessarily the best games, but ones that have made a significant impact on our world."
The return of the gamebooks
Livingstone and Jackson's Fighting Fantasy gamebooks enjoyed incredible success in the 1980s: cumulatively, they were translated into 30 languages and sold over 17 million copies. However, it looked very much as though they would remain an 80s-specific phenomenon: by 1992, Jackson and Livingstone had pretty much handed over writing duties to other authors, and Penguin stopped publishing them in 1995.

However, they just wouldn't lay down and die; Livingstone is amazed to have discovered that they have found a new, 21st-century constituency: "It's fantastic, because all those fans who grew up with the books and read them in the 80s now have children of their own, and they've passed them the mantle. We've now got a new publisher, Scholastic.
"Normally, kids reject out of hand anything that their parents recommend. But for Generation Z, who interact naturally in anything they do, with their phones and multiple devices, it seems to resonate with them in much the same way as it did with their parents. I'm delighted to say that Fighting Fantasy appeals to the current generation."
Scholastic has so far reprinted 10 Fighting Fantasy books, along with Port of Peril, a new gamebook written by Livingstone in 2017 and The Gates of Death, written last year by comedian Charlie Higson. Two more books from the back-catalogue are due to arrive in August alongside Assassins of Allansia.
Livingstone says: "There are plenty of plans for the future. A number of licences have been signed recently including a voice-activated version of City of Thieves. There is a brilliant feature-length film script in existence for a Deathtrap Dungeon movie or extended TV series. I just need Netflix to give me a call…"
Creating a new generation of coders
So, even Livingstone's most apparently anachronistic line of business – the Fighting Fantasy gamebooks – has found a new relevance. And he's imparting a direct influence on today's schoolkids: in 2011, he co-authored a Next Gen report with Alex Hope, commissioned by Nesta and championed by then-Culture Minister Ed Vaizey, which strongly advocated adding coding to the National Curriculum. In 2014, it was officially added.
"A core strength of the UK which gives us an edge as a nation is our unique creativity: it is the envy of the world. Building the next must-have app or multi-million selling video game requires not only programming ability, but also creative flair."
Livingstone says more can still be done on that front, too: "Talented software engineers are always in demand in the UK, and not just in the games industry. I was part of a movement that helped convince the Government to introduce the new computing curriculum. Creativity and computing are meta-skills for the videogames industry. Children need to be digital creators as well as digital consumers.
"A core strength of the UK which gives us an edge as a nation is our unique creativity: it is the envy of the world. Building the next must-have app or multi-million selling video game requires not only programming ability, but also creative flair. So, school has to be a place where creativity flourishes.
"The curriculum must evolve to bring the arts and sciences together to encourage innovation. Arts and sciences should no longer be a question of either/or. STEM subjects are vital, but never underestimate the contribution that art, music, drama and design make in promoting diverse thinking, self-expression and self-determination. Importantly, we need to do more to tell parents and teachers of the great career opportunities that exist in the industry for their children."
Related Products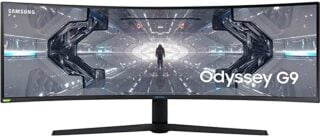 SAMSUNG 49-inch Odyssey G9 Gaming Monitor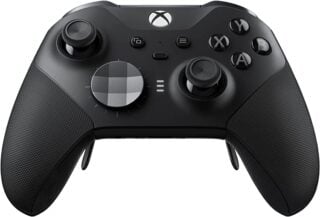 Xbox Elite Series 2 Wireless Controller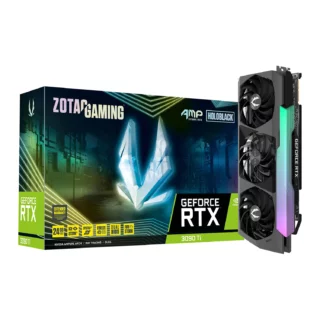 NVIDIA GeForce RTX 3090 Ti 24GB
Other Products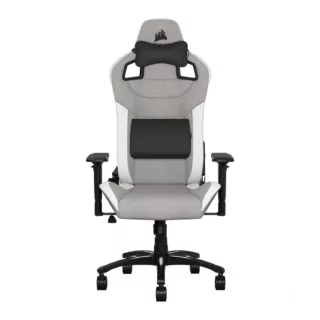 Corsair T3 RUSH Gaming Chair

£249.98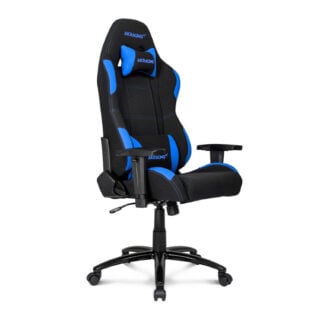 AKRacing Core Series EX Gaming Chair
Some external links on this page are affiliate links, if you click on our affiliate links and make a purchase we might receive a commission.