Best Nintendo Switch exclusive games
A definitive guide to the Nintendo Switch games you won't find elsewhere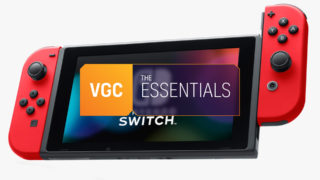 It's fair to say the Switch has been the success Nintendo hoped it would be and more. One of the main factors for its success is the ability to play console quality games on the move, which has led to "is it coming to Switch?" being the standard question any time a third-party developer or publisher announces a new game.
Unsurprisingly, many Switch games are indeed ports that are available on other systems. That's no bad thing, of course: the more great games available in handheld form the better. But what if you're looking for games you can't play anywhere else?
Here's our guide to the best Switch console exclusives (during this console generation at least – we're ignoring Wii U, PS4 and Xbox One).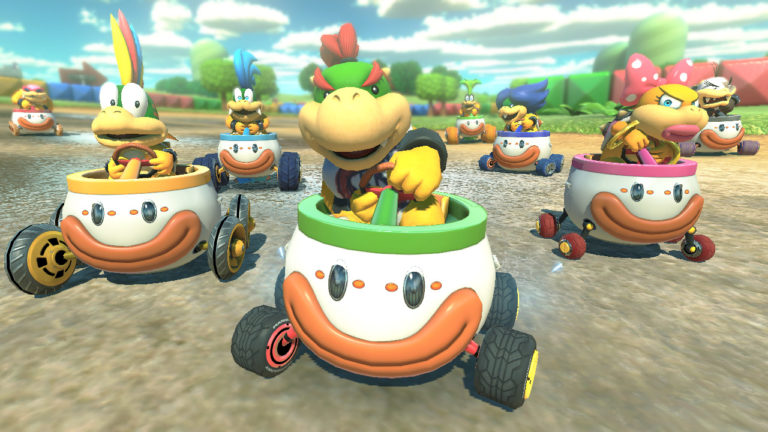 Every Nintendo system needs a Mario Kart game, and the Switch's is the best of the bunch. Granted, it's based mainly on the already excellent Mario Kart 8 on Wii U, but even if it's standing on the shoulders of that giant, it still manages to reach a tiny bit higher.
As well as every character and every course from the Wii U version, Mario Kart 8 Deluxe also adds all the DLC released for that game, as well as six new characters and the return of the more traditional arena-based Battle Mode, with eight new arenas.
In case you aren't keeping count, that's a total of 42 characters and 48 courses, more than in any other Mario Kart game to date. Add to that endlessly addictive online multiplayer for up to 12 players, all running at 1080p and 60fps, and you've got one of the all-time great party racers.
Kirby: Star Allies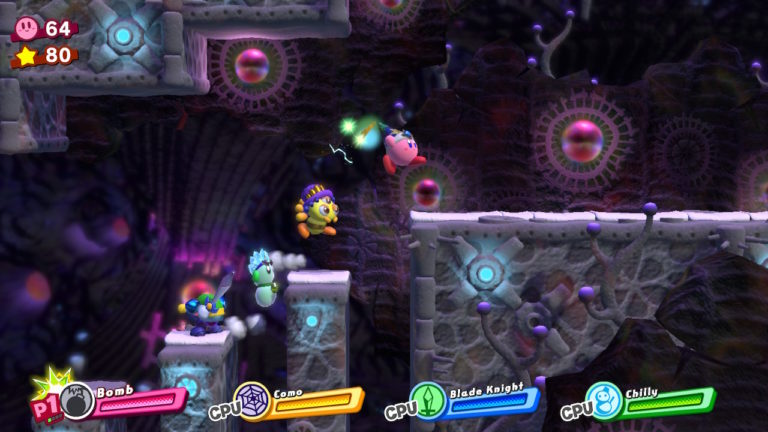 Kirby games are a relatively safe bet for easygoing fun, although it's fair to say they're usually a little on the easy side. Kirby: Star Allies is no different, but that's not to say there isn't a lot to do within its pink package.
That's mainly because of the steady stream of free DLC updates Nintendo has been releasing for the game since it launched. The 'ally' system, in which Kirby can enlist any enemy he comes across to accompany them and use their powers when needed, has been updated with a bunch of 'guest' DLC characters from previous Kirby games, for example.
Furthermore, these updates come with other bonuses, from new transformations to entirely new gameplay modes, some of which are indeed trickier than the main game. In all, the final package as it stands now is a wealth of Kirby enjoyment, and its optional co-op play makes it a perfect game to play with younger family members.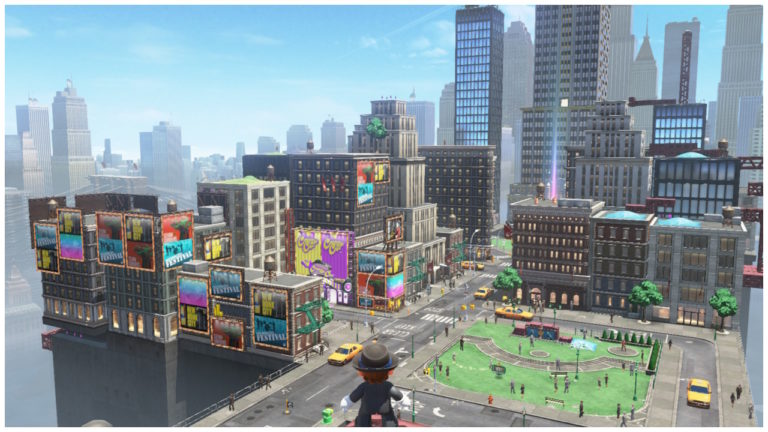 3D Mario games usually come around once a generation (well, twice if you count both Super Mario Galaxy games), and every time they do you know you're in for a treat. Super Mario Odyssey delivers that treat in hundreds of bite-sized chunks.
The main aim this time around is to explore each of its feature-packed 'Kingdoms', trying to find as many Power Moons as you can to fuel your ship and move on to the next area. There are hundreds and hundreds of moons in the game, awarded for beating all sorts of side-quests and taking part in any other trickery the game throws at you.
Add to this a hat-throwing mechanic and the ability to possess a huge variety of characters and the sheer variety here is absolutely jaw-dropping. Just when you think the bar can't be raised any higher, Nintendo's mascot does it again.
The Legend Of Zelda: Breath Of The Wild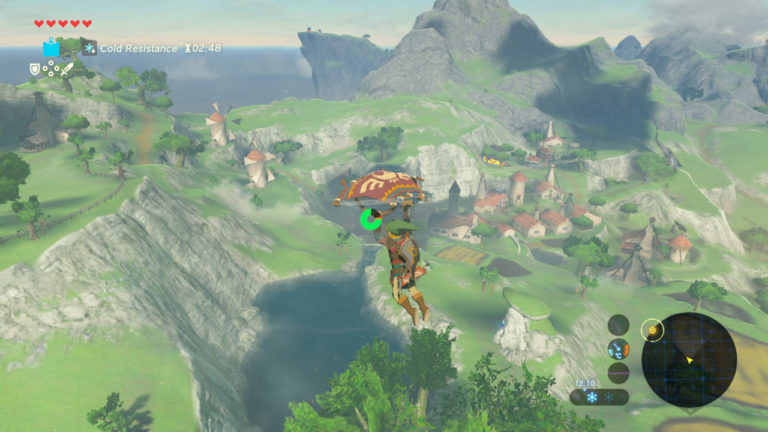 Super Mario Odyssey rewards players for exploring every nook and cranny of its self-contained stages. Breath of the Wild does the same but with a single, absolutely enormous open world.
It's a testament to the latest Zelda's sheer scale that months after its release people were still sharing new discoveries and alternate puzzle solutions on social media. This is a game that challenges you to experiment and rewards you for it almost every time.
Open world games often boast about the size of their game maps, but the vast majority struggle to fill them with anything interesting. Breath of the Wild not only has a massive world to explore, it makes sure that you actually do want to explore it. It does this so well that it's easily one of the greatest games ever created for any system.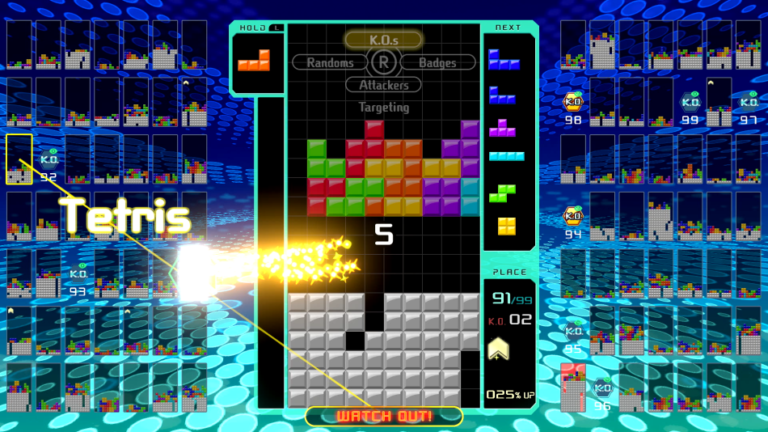 A cheeky 'freebie' available for anyone subscribed to the Switch's online service, Tetris 99 is often referred to as 'Tetris Battle Royale', but more accurately it's an extension of a 10-player multiplayer mode previously featured in Tetris DS.
This time, as the name suggests, there are 99 would-be Tetris champs all playing each other at the same time online. The more blocks you clear, the more you'll force another player's blocks up their screen. The aim, naturally, is to be the sole survivor.
There isn't a lot to Tetris 99 at the moment beyond its standard 99-player mode, but the fact that Nintendo already featured a limited time tournament that gave out eShop vouchers to winners suggests there's more to come, so you'd better get the practice in now.
Fast RMX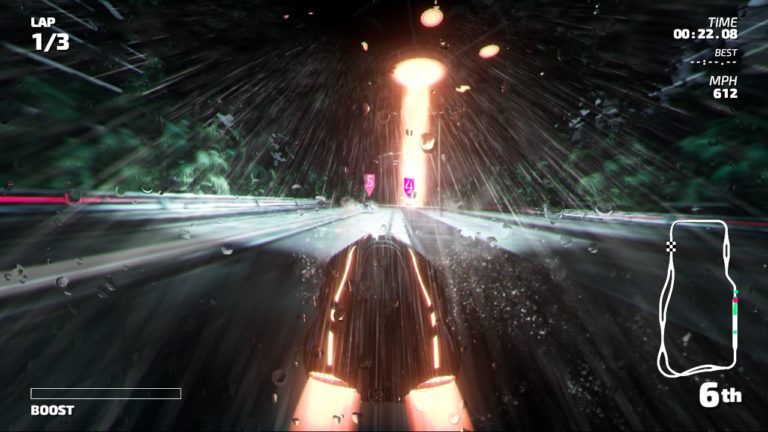 Anyone closing their eyes and praying to the heavens for a new F-Zero game should probably open said eyes, because there's a superb alternative already on the Switch that should help pass the time until Captain Falcon gets his act together.
Fast RMX is the work of Shin'en Multimedia, a group of developers well known for pushing Nintendo consoles to their absolute limits, and is actually the third game in the Fast series, following releases on the Wii and Wii U digital stores.
Like its predecessors, Fast RMX is an excellent arcade-style, futuristic racing game, with flawlessly smooth 60fps performance and lightning fast speed. To all intents and purposes, it's the F-Zero game everyone wishes Nintendo would make.
Golf Story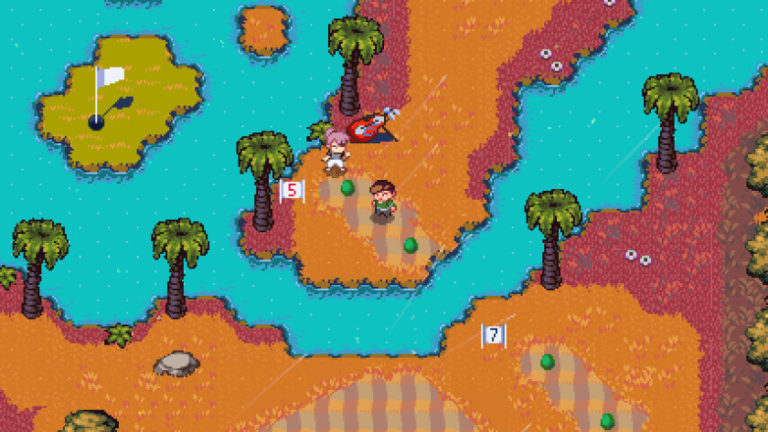 Long-time Nintendo fans may remember the Game Boy Color version of Mario Golf and its fantastic RPG-like career mode, which had a deep story to compliment the putting. Much like Fast RMX is the F-Zero game Nintendo didn't make, Golf Story is the modern day equivalent of that Mario Golf mode.
It's a charming, delightful golf-based RPG in which you play as a failed golfer who tries to rediscover his love for the sport his dad taught him decades ago, via the method of… well, playing a lot of golf.
With a bunch of lovely nine-hole courses, a ton of side-quests and mini-game challenges to help you build your stats, and extra modes like disc golf and mini golf, you'll be playing this one for ages.
Mario + Rabbids: Kingdom Battle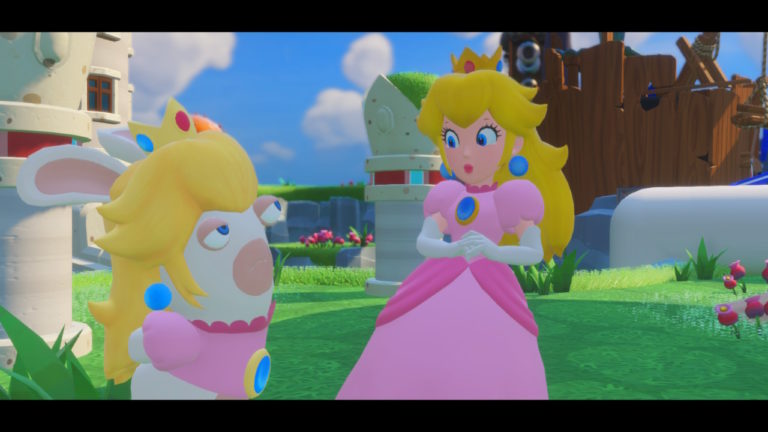 A turn-based strategy game consisting of characters from the Mario and Rabbids universes doesn't sound like it should work all that well, but Kingdom Battle is easily one of the biggest surprises on the Switch to date.
Its X-Com style gameplay is actually brilliantly compelling and can get pretty tough at times: make no mistake, despite its cartoonish exterior inside lies the beating heart of a proper strategy game with plenty of scope for tactical planning.
Of course, it doesn't hurt that the it's genuinely funny too. Rabbids are hit and miss at the best of times, but combining them with Mario characters – literally, in this case, as some of your heroes are Rabbbid-ised versions of Mario, Luigi, Peach etc – results in some hilarious cutscenes.
Believe it or not, until recently Splatoon 2 was the best-selling game on the Switch in Japan. Maybe it's something to do with the tentacles, we don't know. Regardless, it's easy to see why: when it's at its best there's really no multiplayer experience like it on the Switch.
If you're unfamiliar with the concept, it's a team-based game where the aim is to paint as much of the floor with your team's colour of ink as possible. When the timer runs out, the team who's covered the largest area of floor is the winner.
Although there are other modes available, including a half-decent set of single player stages and a PvE mode called Salmon Run, it's that main floor-painting mode that makes Splatoon what it is: a brilliant multiplayer game that continues to enjoy a healthy online community.
Snipperclips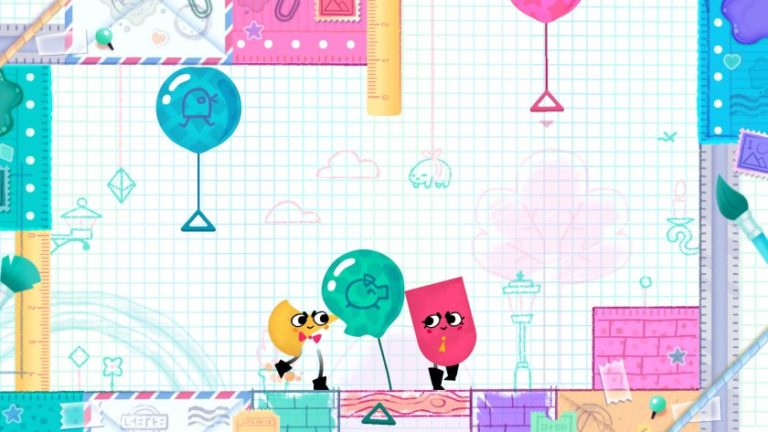 The hidden gem in the Switch's launch line-up, Snipperclips was a digital-only title on day one but was later released in physical form (and as digital DLC) in a special edition called Snipperclips Plus.
If you aren't familiar with it, it's one of the best co-op games on the Switch. You and a friend (or a few friends in one specific mode) have to work together to solve a bunch of tasks, from getting a ball in a basket to sharpening a pencil.
The only tool you have at your disposal is the ability to move, jump and – crucially – cut shapes out of your partner by overlapping them and pressing a button. This lets you fashion your pal into all manner of shapes, including wedges, ramps, pointy sticks and containers, meaning most of the game's puzzles can be solved in a variety of ways. It's legitimately hilarious.
Xenoblade Chronicles 2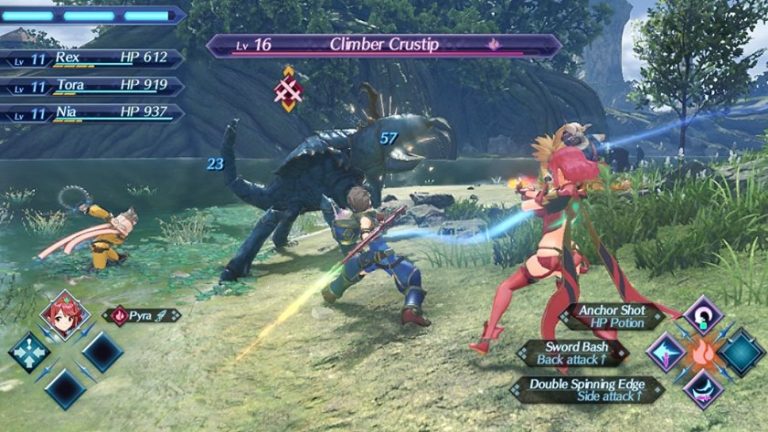 If it's hefty JRPGs you're after, there's only really one major choice on Switch (assuming you aren't interesting in buying ports of older games like Final Fantasy VII and IX from the eShop). Despite its name, Xenoblade Chronicles 2 is actually the third game in the series, but it's a self-contained story so you don't need to have played the others.
The plot is so complex that describing it would require an article of its own, but the general gist involves massive creatures called Titans (which are so large people literally live on top of them), special humans called Drivers and powerful beings called Blades that these Drivers can summon.
This is not designed to be a quick adventure you can beat in 15 hours: Xenoblade Chronicles 2 is the sort of game that can potentially take hundreds of hours as its story, complex battle system and character relationships slowly develop over time. If you're willing to put in the hours, the rewards are worth it.
Super Smash Bros Ultimate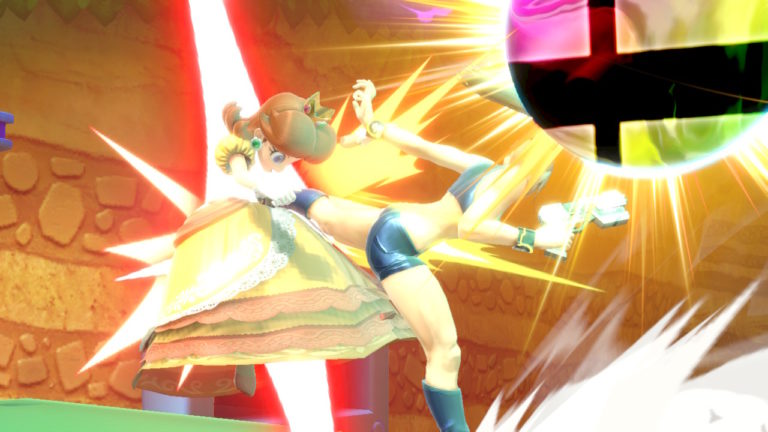 Smash Bros has always been considered the definitive love letter to all things Nintendo, but the latest entry in the popular fighting series is so enormous that it should probably be considered an entire book full of love poetry instead.
Every single character from the history of the Smash Bros series is presented and accounted for here – as well as a bunch of new ones including an Inkling from Splatoon, King K Rool from Donkey Kong Country, Simon and Richter from Castlevania, Ken from Street Fighter and Ridley from Metroid – for a ridiculous total of 74 playable fighters (with DLC to come).
Add to that 103 different stages, over 28 hours of music and an enormous single-player Spirits mode where you can collect over 1200 supporting characters from the history of Nintendo and beyond, and it's clear that 'Ultimate' was really the only word that could have been used for this one.
Pokemon: Let's Go Pikachu / Eevee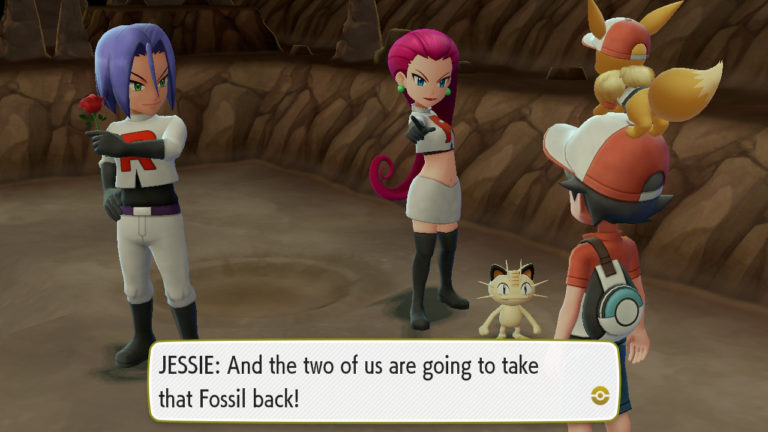 Although the 'true' next generation of Pokemon games is coming later this year in the shape of Pokemon Sword and Shield, it would be unfair to dismiss Pokemon Let's Go Pikachu and Eevee as a mere stop-gap.
At its core it's a remake of the 20-year-old, first generation game Pokemon Yellow, but there are plenty of changes in here designed to make things appealing to newcomers and long-time fans alike.
Most notable of these is the new catching mechanic, which has you physically throwing Pokeballs in a similar manner to the Pokemon Go mobile game (if you play in handheld mode you don't have to use motion controls). Also of note is the way that wild Pokemon can be seen wandering around the environment: random battles are a thing of the past.
The result is a faster, more streamlined Pokemon experience, which may deeply offend the Pokemon purists, but makes for an entertaining, light-hearted adventure for everyone else.
Sega Ages Series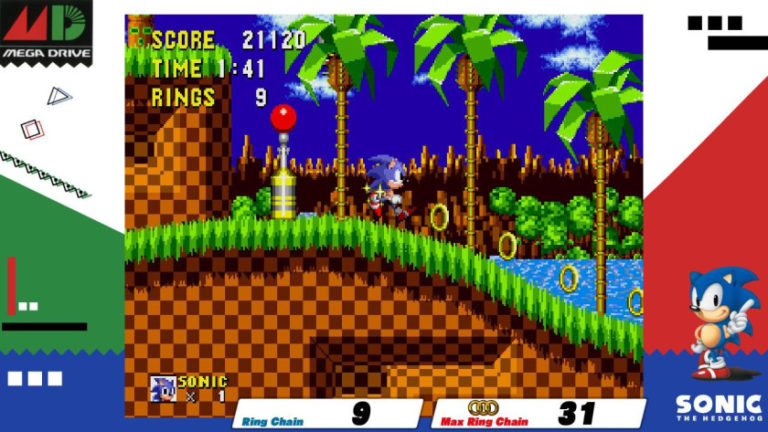 There are already plenty of retro compilations on the Switch, each compiling a bunch of games in one handy package for fans of Street Fighter, Mega Man, the Mega Drive and the like. The Sega Ages games, however, are the premium alternatives.
Each is a standalone digital release covering a single game from Sega's history, but they do so in such a tremendous way that each entry in the series often becomes considered the definitive edition of that specific title.
Whether it's the flawless port of Sonic The Hedgehog (complete with the never re-released arcade version), an updated Phantasy Star (which comes with a new map feature and better explanations for the game's items), or the immaculate Out Run (which contains loads of extra song remixes and bonus unlockable power-ups), each is a testament to the outstanding port work by development studio M2.
Gris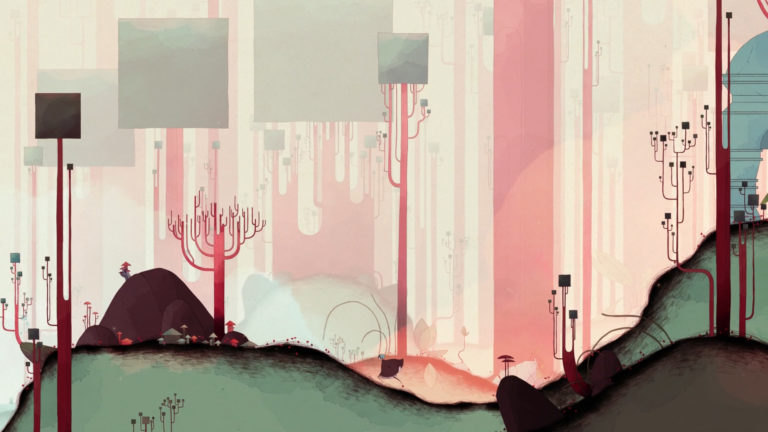 Sometimes it's the shortest journeys that stick out in your mind for the longest, and that's definitely the case with Gris. You can easily finish it in a few hours, but it's so beautiful you'll want to do it again.
Part of the attraction is down to its stunning art style: when your game is designed by a Spanish professor of illustration who's had his works exhibited in MOMA, it's probably no surprise that Gris looks like a painting come to life. And yet, it surprises you constantly as you play.
The ears are treated as well as the eyes, with a touching soundtrack by Spanish band Berlinist that tugs the heartstrings at exactly the right moments. Gris is the Danny De Vito of games: it's incredibly short, but brings joy to anyone who notices it.