VGC's Audio Visual Game of the Year is Sayonara Wild Hearts
The most upbeat soundtrack to a broken heart you'll ever hear.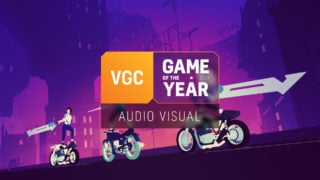 We expected 2019 to be a transitional year, but not quite to this extent.
With the spectre of next-gen consoles looming, most 'triple-A' seemingly tapped out almost entirely from this year's Q4 blockbuster bloodbath, with virtually only the annual Call of Duty and FIFA franchises turning up in time for the Black Friday sales.
With the likes of Cyberpunk 2077, Final Fantasy VII Remake and Doom Eternal retreating into 2020, this year's game stores made way for a plucky band of smaller titles – an eclectic mix of new IPs, indie originals and fresh-faced remakes which combined for one of the boldest software – if a little on the small scale – line-ups in recent memory.
Whether it was balancing stacks of cases up an Icelandic hill, or harassing the local villagers with your goose honk, 2019's video games were anything but dull and predictable. And it's been a pleasure covering them in VGC's first year.
Together with our pool of expert freelance critics, VGC has crowned its favourite games of the year in several categories. Congratulations to the winners – we'll see you next year for the main event.
VGC's Games of the Year 2019
---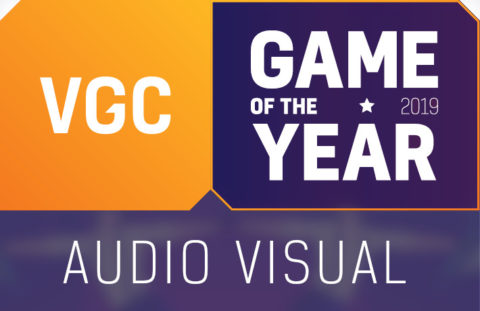 Developer: Simogo | Publisher: Annapurna Interactive | Format: Switch, PS4, Apple Arcade
Words by Chris Schilling
Simogo games have always been a treat for the eyes, with co-founder Simon Flesser's art adapting to a wide range of distinct looks.
From the angular comic-book world of Beat Sneak Bandit to Year Walk's papery woods and the striking minimalism of SPL-T, its games have always stood out from the pack on iOS, where the Swedish studio has made its home over the past decade.
But even by the studio's high standards, it kicked things up a notch with Sayonara Wild Hearts, befitting a game that needed to look good on screens big and small. It exudes cool, from the instantly iconic fashions of its biker gangs to its distinctive colour palette – from vibrant reds and deep, rich blues to eye-searing pinks and purples.
Not that you have a chance to pause and take it all in when the scenery is whizzing by – it's rare that you're not hurtling forwards at top speed through these imaginative dreamscapes. Yet the action remains instantly understandable even as its fidgety camera takes every opportunity to shift to a more dynamic view: enhancing the spectacle while ensuring you never get lost.
Even when things get hectic, when a giant sword splits the level in two, or when a jet fighter is hurtling at you as you pass beneath it, the frame-rate doesn't so much as blink. It takes a lot of effort to look this effortless, but the result is fast, intense and absurdly cool.
"It exudes cool, from the instantly iconic fashions of its biker gangs to its distinctive colour palette – from vibrant reds and deep, rich blues to eye-searing pinks and purples."
And if Sayonara Wild Hearts looks great, it sounds even better. Its story is built around a series of synth-pop classics, composed by Jonathan Eng, arranged by Daniel Olsen, and brilliantly sung by Linnea Olsson.
From the instant earworm that is Mine to the pulsing Inside and the heartsick wail of The World We Knew, these songs bear repeated listens outside the game – and in the context of it, give us an insight into the mindset of our protagonist as she wrestles with her emotions.
It wears its influences on its sleeve, with clear nods to Chvrches, Charli XCX and Carly Rae Jepsen. In fact, Inside's lyrics pay more overt tribute: "And it's Charli and it's milkshakes and it's Carly and it's heartbreak."
The rest of the score doesn't let the side down either, from a lush remix of Clair De Lune to the lolloping beats of Forest Dub. And though this isn't strictly speaking a rhythm-action game, the sounds you produce with your own actions feel like you're contributing to it.
There's the squeal of tyres as your bike skids to avoid a wall at the last minute; the sword parries on alternate beats in the middle of Mine; and the succession of rapid-fire taps that echo Elite Beat Agents' whirling wheels.
Like that game, you can almost hear those extra notes when you listen to it again. And you'll definitely want to take it for another spin – if only to enjoy the most upbeat soundtrack to a broken heart you'll ever hear.
---
Runners Up
Developer: Kojima Productions | Publisher: Sony | Format: PS4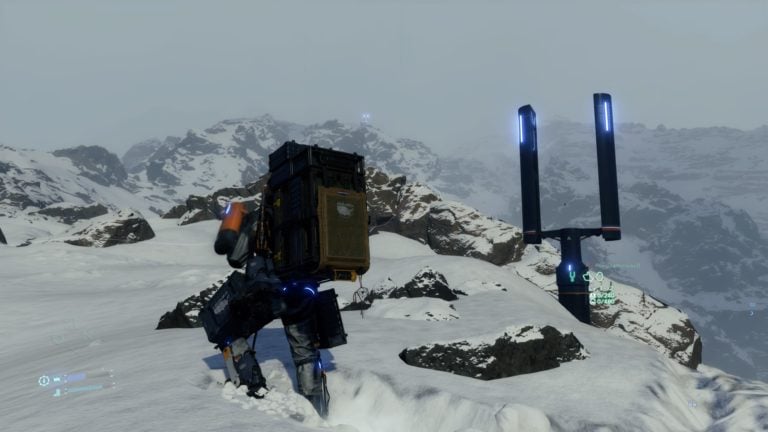 Hideo Kojima's titles are nothing if not masterfully presented. Death Stranding's haunting Icelandic landscapes are unusual for many reasons, not least that they feel like real distances which players will remember covering. The PS4 exclusive may be disappointing in some ways, but it's striking visual design and accompanying soundtrack represent a real achievement for the Metal Gear designer.
Ape Out
Developer: Gabe Cuzzillo | Publisher: Devolver | Format: PC, Switch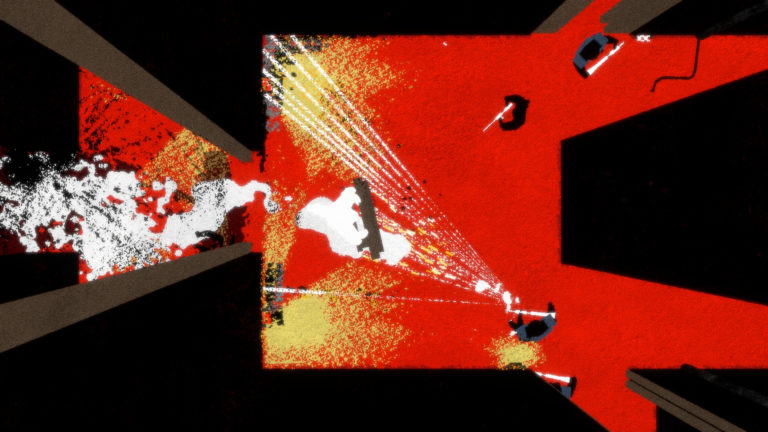 Devolver's beautiful and bloody beat-em-up features a truly striking and unique art style, accompanied by an equally excellent soundtrack. The top-down levels are a tour de force for the senses, with players tasked with smashing through levels as a 150-kilo gorilla, painting scenery with the blood of your enemies to a rumbling jazz beat. It's simple, but anything but ordinary.
Related Products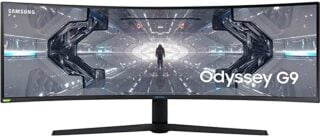 SAMSUNG 49-inch Odyssey G9 Gaming Monitor
God of War Ragnarök (PS5)
Other Products
Some external links on this page are affiliate links, if you click on our affiliate links and make a purchase we might receive a commission.