Astral Chain is not the Platinum game you're expecting
Bayonetta studio breaks the mould with its Switch exclusive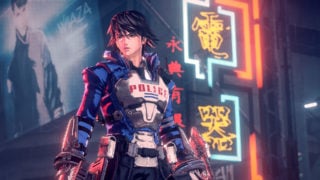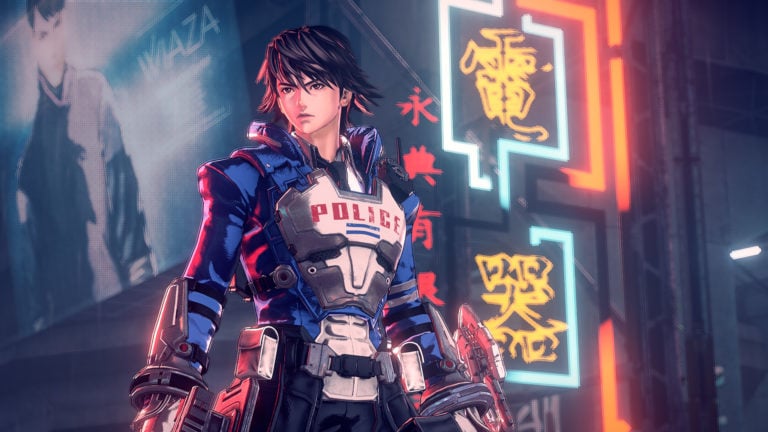 PlatinumGames' Astral Chain is not the character action game you're expecting.
The Nintendo Switch exclusive may sport all the characteristics of a typical Platinum brawler including stylish moves, slick movement and deep combos, but this time the action feels like it's set to be just one part of an overall more diverse adventure.
[UPDATE: VGC's Astral Chain review has been published, awarding the game a score of 5/5]
Either side of the combat, the anime-inspired cop adventure has players solving crime scene puzzles, exploring a cyberpunk metropolis and using their powerful Legion companion to navigate complex platforming courses.
The thumping action is complimented by moments of welcome, quiet contemplation, resulting in a balanced package reminiscent of the studio's recent open-world hit NieR: Automata, which should come as no surprise since Astral Chain marks the directorial debut of that game's designer, Takahisa Taura.
The story sees players take on the role of a rookie officer in a special police force known as Neuron. This exclusive task force, along with its living weapon companions called the Legion, is humanity's last defence against an inter-dimensional alien invasion.
Thankfully, the scenario isn't just an excuse for the on-screen face-pummelling. Platinum has really embraced the cop fantasy and there's a four-story headquarters to explore and train in. You even have a desk, while mundane police work such as picking up litter is rewarded with in-game experience points.
The chapters we were able to play in a preview build typically started with a crime scene investigation. Players can activate an Arkham-esque detective mode to highlight potential clues in the area. Once you've figured out which kind of monster may have trashed the crime scene hours earlier, it's off on their trail with an arrest warrant – and a big melee weapon – in hand.
The utilisation of the Legion mechanic during these adventure scenes is a pleasant surprise. Players summon their Legion with ZL, after which it will follow you around unless manually moved using the right control stick. With the Legion summoned (an energy gauge limits the amount of time it can be on screen) you can interact with inter-dimensional matter that is otherwise invisible to other humans, clearing previously blocked paths or following breadcrumb trails to the next clue.
The Astral Chain itself – the digital rope which tethers the Legion to the player character – provides the tangible feeling of controlling a puppet on strings. Using the chain to wrap items in the environment or pull yourself across gaps is a compelling and fun mechanic, enabling environmental puzzles akin to those found in a Zelda game, such as floating the Legion around a corner to reach an out-of-reach ledge by leaping across the chain.
And with five different kinds of Legion to unlock – one can fly, another is a brutish brawler etc – the ways in which they combine with the player is sure to evolve as the game progresses. There are Zelda type dungeons too, as seen in the combat video on this page, complete with boss encounters and even secret boss fights.
When you eventually do start fighting, the Astral Chain proves to be one of the most unique elements of the game's combat system as well: you can use it to tie up enemies, or even clothesline them WWE-style as they charge at you, sending their monstrous limbs flailing through the air.
"Using the chain to wrap items in the environment or pull yourself across gaps is compelling and fun, enabling environmental puzzles akin to those found in a Zelda game"
Combat has a satisfying rhythm to it, as you time your own slashing (or shooting) with on-screen prompts to call in a Legion attack, which will compliment your own moves and chain up stylish combos. Every time you see your weapon flash, pressing ZL in time will call in another of your companion's own attack, more often than not stunning or tossing your target into the air, leaving them vulnerable to other attacks.
It's a compelling twist on the slick and stylish action we've come to expect from the Osaka studio, but for once it's the downtime that elevates Astral Chain into potentially one of Platinum's most exciting projects of recent years.
Related Products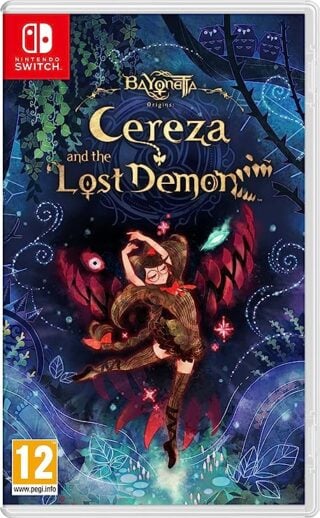 Bayonetta Origins: Cereza and the Lost Demon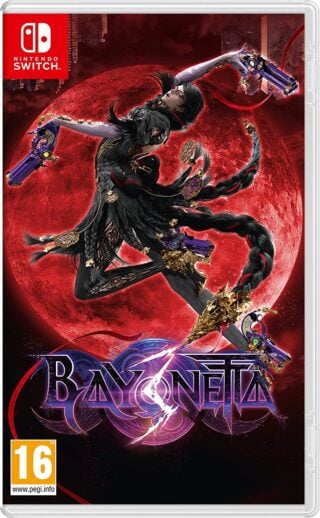 Bayonetta 3
Other Products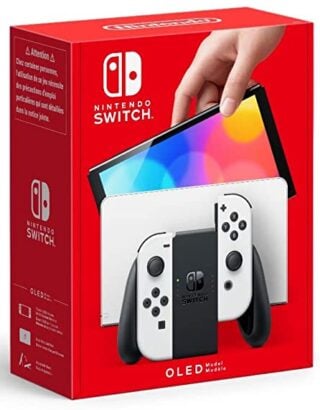 Nintendo Switch OLED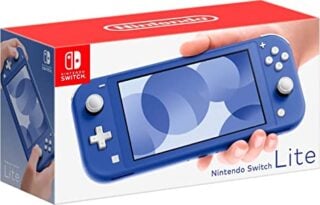 Nintendo Switch Lite
Some external links on this page are affiliate links, if you click on our affiliate links and make a purchase we might receive a commission.