Advance Wars 1+2: Re-Boot Camp keeps much of what made the original great
WayForward's remake appears to keep much of the original's design, with a big glow-up to its presentation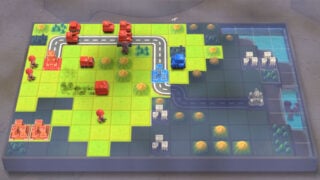 Back in the Game Boy Advance days, Advance Wars was beloved for its meticulous balance and wonderful presentation, both of which helped it stand out in its genre – especially away from a PC, where strategy had little representation at the time.
That was achieved in no small part by the fact that the series had actually seen multiple instalments prior to this game in the form of the Japan-only Famicom Wars, Super Famicom Wars and Game Boy Wars. Intelligent Systems was able to cherry-pick the best parts from over a decade of iteration to form the series' ultimate instalment when it first debuted in the west with the 2001 GBA game.
In its opening missions, Switch's 2023 remake – helmed by California-based WayForward – appears to do a great job of maintaining what made the original Advance Wars great. In its opening hours at least, its design stays incredibly faithful to the original, while its presentation has achieved a pleasing glow-up, with the sort of beautifully animated characters, bursting with personality, that players have come to expect from the studio behind Shantae.
For the uninitiated, the Wars series are turn-based strategy games which have players moving their army of soldiers, tanks, helicopters and naval ships across a tiny map, attempting to destroy the enemy CO's units, capture their HQ, or meet some other victory condition. On each turn, the player can move and attack with each of their units once, after which the enemy positions their own and vice versa.
It's a very easy game to pick up, and yet subtle tactical intricacies – units will suffer less damage when positioned into a forest or city, for example – mean that there are seemingly endless permutations for how each battle can play out.
The game's air, sea and land units are wonderfully balanced with their own strengths and weaknesses, forcing players to think deeply about their next move – although this being originally designed as a handheld game, there's no rush: it's a slow-paced and methodical type of strategy game, which you can easily stop and come back to later.
This is emphasised by the fact that in most maps, the tanks and soldiers you start off with are the only ones you'll ever have. More traditional resources and unit-building occasionally appear in some missions, but for the most part players are forced to consider their movements carefully, should they lose a crucial artillery tank or APC forever.
For the first 16 missions at least, the Switch version sticks rigidly to the format of the original game. For the most part, maps are exactly the same as they were on the GBA – with some exceptions – only players now have a wider view of the battlefield thanks for the shift from 160p resolution to Switch's HD display.
As you progress through the campaign, Advance Wars becomes a subtly complex game of rock-paper-scissors, with fog of war, victory conditions and unique enemy COs adding additional curveballs to the battle conditions.
"Wayforward has done a wonderful job of bringing each CO to life. The original GBA game was already bursting with personality, but the additional definition on each character's animation here really brings them to life"
During the story, you'll come up against a variety of colourful opposing characters, each with their own style and attributes. One might have strong air units, for example, forcing you to consider protecting your anti-air troops, while another might have artillery with extended range.
Each CO – including the players' – also has their own unique power, which when charged, allows them to deploy huge advantages that can change the tide of battle, such as the ability to move their units twice, repair all friendly troops or increase the power of tank or infantry units.
WayForward has done a wonderful job of bringing each CO to life. The original GBA game was already bursting with personality, but the additional definition on each character's animation here really brings them to life, in addition to a small amount of voice acting. In comparison, the toybox-style art direction of the battles themselves looks a bit bland, but it's at least faithful to the look of the original game.

But underneath the slick menus and vibrant characters, the opening hours of Advance Wars 1 + 2: Re-Boot Camp is very much the same as it was on GBA. Mostly, this feels like good news: the appeal of the original game was its simplicity, with the battlefield laid out like an inviting chess grid, and only a dozen enemies to defeat, and that remains intact.
Some elements have aged less well. Whether it's the new birds-eye view taking some intensity out of the action, or the addition of loading screens and lengthy CO animations, it does feel like an even slower-paced game than the original, especially compared to contemporary strategy games.
The game's AI, which felt fine on a GBA in 2001, but feels thick as mince in 2023, also feels in great need of an upgrade here. But this should be caveated that we've only played the opening hours of the first game's campaign; we're yet to touch the second, and of course, this point of contention becomes irrelevant in the new local and online competitive modes.
We'll give our final verdict on Advance Wars 1 + 2: Re-Boot Camp nearer to the game's release on April 20.
Related Products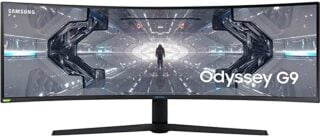 SAMSUNG 49-inch Odyssey G9 Gaming Monitor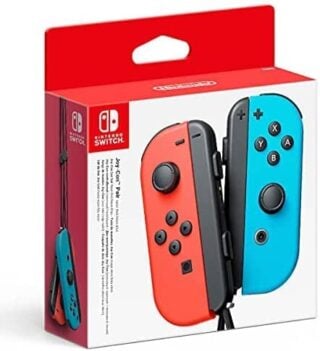 Nintendo Switch Joy-Con Pair

£59.99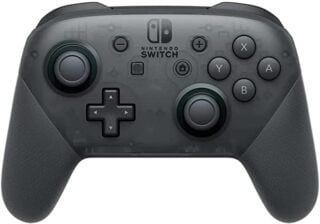 Nintendo Switch Wireless Pro Controller
Other Products
Some external links on this page are affiliate links, if you click on our affiliate links and make a purchase we might receive a commission.