2023 Preview: Is Zelda Tears of the Kingdom's latest delay a good sign?
Delays certainly haven't harmed past Zelda games, including its predecessor, Breath of the Wild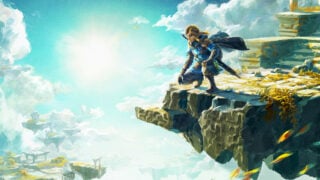 For some games, a delayed release date can be an indication that things may not be going as smoothly as had been hoped. When developers announce delays, there's often a fear that the game isn't meeting expectations and all they're doing is kicking the can down the road until they inevitably release a disappointing product.
For a Zelda game, however, a delay is practically a standard part of the development process and almost serves as reassurance that things are going the way they're supposed to.
After all, given that in the past, Nintendo saw fit to delay Ocarina of Time, Twilight Princess, Skyward Sword and Breath of the Wild, the fact that Tears of the Kingdom's 2022 release window is now a Q2 2023 one fills us with hope rather than horror.
At least we actually have a title now. The Sequel to the Legend of Zelda: Breath of the Wild didn't quite roll off the tongue, and while the announcement that it would be called Tears of the Kingdom clashed quite awkwardly with real-world events, it's certainly an interesting title that's got fans talking.
Certainly, it's one more element of the game that, combined with what we've already seen, suggests that players are in for a darker experience this time around. If Breath of the Wild delivered the sort of revolutionary advances in the genre that Ocarina did decades earlier, then Tears of the Kingdom – as a direct sequel set in the same world with more sinister undertones – feels set to be the equivalent of Majora's Mask.
It isn't just the tone that promises to be different – Nintendo has explicitly stated in the last year that Tears of the Kingdom will focus more on verticality than Breath of the Wild did. Specifically, the game appears to now have floating islands which can be found high in the sky, almost like Skyloft in Skyward Sword.
Whereas Skyloft and the 'Surface' (i.e. Hyrule) were separate locations separated by a transition, however, it appears that Tears of the Kingdom will likely follow on from Breath of the Wild's trademark feature, the ability to traverse the entire overworld without any loading screens.
While this isn't confirmed yet, the footage in the game's title reveal trailer, brief though it was, showed Link clinging onto a rock as it travelled upwards at great speed towards the clouds, and also ended with a shot of Link crouching atop an interesting glider-like contraption, which appears to be used to quickly navigating the world from the skies.
Other elements aren't as safe to predict, especially when it comes to the game's plot. When Nintendo announced back in March that the game wouldn't be coming in 2022 after all but was instead planned for Spring 2023, it did so in a video which was accompanied by new gameplay footage which appeared to show a major mysterious new plot detail.
At one point in the footage, Link reaches back over his shoulder to grab his trusty Master Sword, but there are two things to note. Firstly, Link's right arm has some sort of orange and black glove covering it, with a glowing yellow light on the back of his right hand.
This is often where the Triforce symbol appears in some games, to signify that Link has the power of the Triforce of Courage. It didn't appear on his hand in Breath of the Wild, but it can't be a coincidence that the same spot is now glowing in this footage.

As well as this, when Link pulls out the Master Sword, it appears to have been severely damaged, with the majority of the blade gone, almost as if it's been rotted away. It would need to take something extremely powerful to do that to the weapon that, famously, is the only one in Breath of the Wild that can't actually break.
Speaking of which, it remains to be seen if Nintendo plans to tweak some of the more divisive gameplay mechanics in Breath of the Wild in order to satisfy those who were dissatisfied, the most notable being the aforementioned weapon durability.
The fact that every weapon in the game (the Master Sword aside) eventually broke with use was welcomed by some as a way to encourage players to experiment with different equipment.
Others, however, were frustrated by the constant inventory-juggling required and the fact that any time they found a weapon they really liked they almost felt scared to use it and bring their newfound relationship one swing closer to an untimely end.
While it's not yet certain if weapon durability will return in Tears of the Kingdom, the cynic in us wonders if the Master Sword's newly ruined state is a convenient way to remove the only unbreakable weapon from Link's inventory, to ensure players have to resort to breakable ones again (at least at first).
As long as there are no further delays – and now that Nintendo's set a firm date we'd assume there won't be – we'll finally find out the answers to these questions and countless more on May 12.
It seems unlikely that Tears of the Kingdom will have the same impact that Breath of the Wild did, in much the same way that Majora's Mask could never have hoped to be as revolutionary as Ocarina of Time was.
What it may do, however, is replicate Majora's Mask by offering a darker, more tense storyline that grips players in a different way. If it pulls that off, we'll be there without delay.
Related Products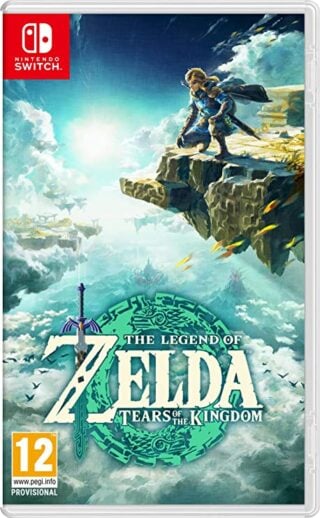 The Legend of Zelda: Tears of the Kingdom (Switch)
Other Products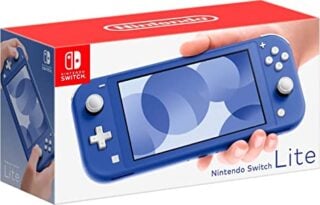 Nintendo Switch Lite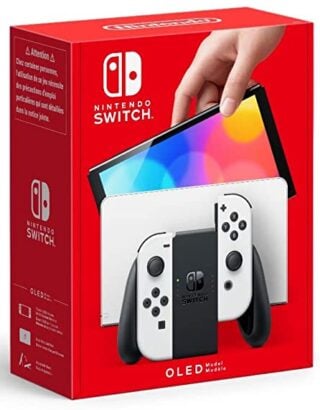 Nintendo Switch OLED
Some external links on this page are affiliate links, if you click on our affiliate links and make a purchase we might receive a commission.