2023 Preview: Wo Long bridges the gap between Nioh and Ninja Gaiden
If Team Ninja can pull it off, Wo Long should be one of the early highlights of 2023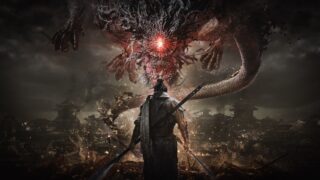 At a glance, Team Ninja's next action RPG doesn't look much different from its last. Wo Long: Fallen Dynasty could almost pass for another entry in the Nioh series, with a similar cocktail of exploration, RPG progression and brutal close quarters fights.
Rather than a continuation, however, Wo Long promises to be more of a sidestep, forging its own identity with different lore and systems. No doubt, the family resemblance with Nioh remains, but the shift may be more akin to that between From Software's Dark Souls, Bloodborne and Sekiro.
Like those titles, the first change you notice in Wo Long is a switch in locations, as it swaps Nioh's focus on 16th century Japan for the much earlier 'Three Kingdoms' period of Chinese history. This is the same era that publisher Tecmo Koei has mined with its Dynasty Warriors series, and Wo Long is similarly inspired by the classic Chinese novel Romance of the Three Kingdoms.
But unsurprisingly, Team Ninja's take, which combines characters based on real historical figures with supernatural elements, will serve up a much darker fantasy, not least thanks to its support cast of bloodthirsty monsters and undead. And this geographical and historical departure is no mere asset swap, as the setting also implies alternative ways of navigating the world and cutting a path through its demons.
Producers Fumihiko Yasuda (who directed both Nioh games) and Masaaki Yamagiwa (who previously worked at Sony and produced Bloodborne) have spoken about forming the action in Wo Long around the rhythms of Chinese Martial arts, in contrast to Nioh's more deliberate Samurai style. This means your customisable character should be quicker and more acrobatic, and rapidly slip back and forth between offence and defence.
While Wo Long's combat is still based on weapons, then, your move set will incorporate punches and kicks into the flow, and the introduction of a jump button adds extra dynamism. In addition, Nioh's stamina bar and ki pulse mechanic have been ditched, wiping away the need to attack in considered bursts, inviting you instead to work on the front foot, with well-timed parries to keep foes from forcing you into retreat.
True, Nioh 2 took small steps in this direction, departing from the usual slow and steady Soulslike feel, but Wo Long takes a larger stride. It could be as close as we've come to bridging the gap between an action RPG and the explosive violence of Team Ninja's own Ninja Gaiden series.
The new systems Wo Long introduces into combat should then facilitate this aggressive style of play. One crucial thing to keep an eye on while fighting is your spirit gauge, as well as that of your enemy. As you land blows, the gauge increases and with it the impact of your strikes, while taking damage has the opposite effect, with negative spirit leaving you open to being stunned. Since the same goes for your opponent, though, keeping up the pressure on them with melee strikes pushes them closer to exhaustion, leaving them open to a devastating critical attack.
The spirit gauge is equally important when it comes to the other aspect of your armoury, in the form of 'wizardry skills' (spells) that you can equip and call on as you see fit. Except that using them depletes spirit, so the more you rely on them without mixing in melee attacks, the more fragile you become. These skills are based around five elements – water, fire, wood, earth and metal – with each type offering different kinds of aid. Fire spells are more attack oriented, for example, while wood skills provide healing and support.
"It could be as close as we've come to bridging the gap between an action RPG and the explosive violence of Team Ninja's own Ninja Gaiden series."
Throughout each of the levels, you'll also need to keep an eye on your 'morale', a number which goes up when you kill tougher enemies, making you stronger and enabling you to cast more powerful spells, but drops down again when you die. Fear not, though, because as you explore levels, you'll find locations to plant flags, which act as resting and levelling up points, plus increase your minimum level of morale. So in theory if you take time checking every corner of each location, you should be able to protect against any decline, leaving you in a better position when it comes to tackling bosses.
This is one of a few ways you might tip the odds ever so slightly in your favour against terrifying enemies that have no intention of taking prisoners. Indeed, in the demo that was available for a short time a few months ago, Wo Long seemed to be slightly tougher even than the Nioh games (although part of the purpose of the demo was to gather player feedback, which may well result in some rebalancing).
Yasuda has explained though that levels should be larger, more open and more vertical than in Nioh, which should give us more leeway to boost morale before facing harsh challenges, as well as provide opportunities to use stealth tactics such as jumping on unaware enemies from above or sniping from distance. Or, if you're in a hurry, you could simply call in a friend for support, since Wo Long includes co-op play for two or three players.

What we're most relieved to learn, though, is that Wo Long won't be quite as loot heavy as the Nioh games. "You won't have to constantly upgrade your weapon or armour," Yasuda has said, "and it's not like each enemy will drop an item." It's not yet exactly clear how much stuff there will be to grab, and the game won't do away with loot-style pickups completely – there should still be multiple instances of each weapon type, with different perks attached. But after spending so much time dismantling and selling excess equipment in Nioh, any reduction is good news.
One more piece of good news is that Wo Long will be arriving soon, on March 3, and will be available on PC, PS4, PS5, Xbox One and Xbox Series, with day-one Xbox Game Pass inclusion confirmed.
With just a few months to go, it certainly seems that Team Ninja has again crafted some exciting combat systems, drawing on its extensive expertise in the area. If it can combine that with memorable encounters, intricate level design and solid performance, Wo Long should be one of the early highlights of 2023.
Related Products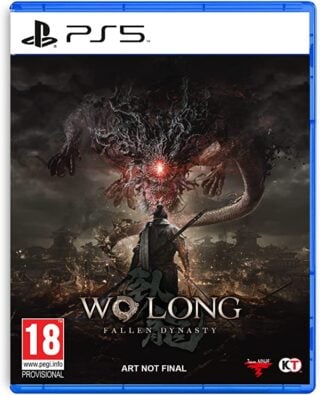 Wo Long: Fallen Dynasty (PS5)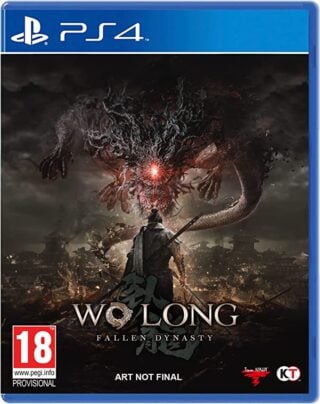 Wo Long: Fallen Dynasty (PS4)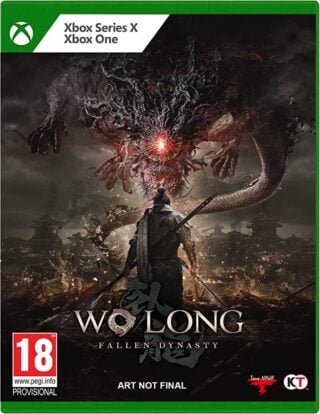 Wo Long: Fallen Dynasty (Xbox)
Other Products
Some external links on this page are affiliate links, if you click on our affiliate links and make a purchase we might receive a commission.