2023 Preview: Pikmin 4's arrival will be no small matter
The long-promised fourth game looks set to finally touch down in 2023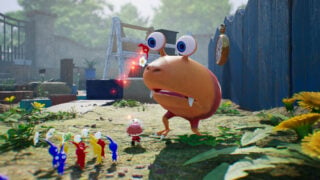 For a while, it looked like Pikmin 4 was going to be Nintendo's equivalent of Duke Nukem Forever.
Not, we should stress, because it appeared that it would be set in a gritty alien-invaded city in which Captain Olimar would spout dated and offensive one-liners while throwing dollar bills at strippers. We just didn't know if it would ever come out.
Shigeru Miyamoto first confirmed that Pikmin 4 was in development in a Eurogamer interview way back in 2015, then reiterated this in 2016. Then, in 2017, he was asked about it again and replied: "I've been told not to share anything about this from PR, but I can tell you it is progressing."
It would appear that Nintendo's all-powerful PR did its job, because Miyamoto went radio silent on Pikmin 4 for an entire half a decade after this, leading many to wonder if it was still really on the way or whether it had been taken round the back of a shrub and quietly fed to a Bulborb.
---
Pikmin 4 Onion Locations
Purple Online location | White Onion location | Ice Onion Location | Rock Onion Location | Pink Onion Location
---
For years we all remained completely out of the loop on what was happening when finally, during a September 2022 Nintendo Direct – a little over seven years since that initial confirmation – we finally got to see a teaser trailer for Pikmin 4.
So what do we know about the game so far? Well, based on the short trailer, we can see that some of the basics are still in place, so if there are any revamps planned they aren't going to be too drastic. Red, yellow and blue Pikmin were all in the trailer – it would have been frankly ridiculous had they not been in Pikmin 4, but the fact they're present and accounted for gave us some sort of reassurance anyway, oddly.
The trailer also confirms that the game's iconic Bulborb enemies will return, along with the smaller Dwarf Bulborbs and the small butterfly-like White Spectralids. You've got to imagine there will almost certainly be new enemies this time around, but it appears Nintendo is making us wait for those revelations.
What it did share, however, was a screenshot showing some Pikmin fighting a Bulborb, and this screen did at least appear to confirm that at least one new 'leader' character will feature in the game.
Pikmin has had six playable leaders in the past – Olimar, Louie, the President, Alph, Brittany and Charlie – and this new leader doesn't appear to look like any of them. They have wavy magenta hair and a red suit, but their back is turned to the camera, so we don't get to see what they look like yet.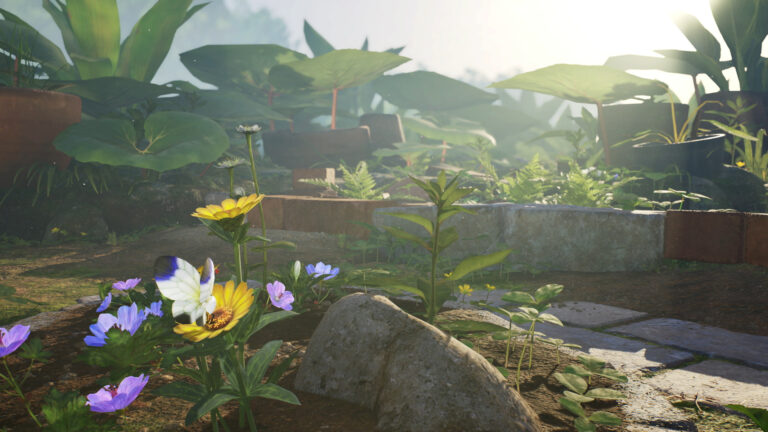 Other than that, it certainly looks like Pikmin, alright. The two areas shown in the trailer appear to be set in gardens, with the game's typical sense of scale meaning that to the leader and the Pikmin, they feel more like enormous forests and plains.
This is actually the focus of one of the few new features that have been confirmed at this stage. During the announcement video, Miyamoto revealed that the game could be played with the camera much closer to the ground and zoomed in closer to the leader (indeed, that's what's shown in the screenshot).
Previous Pikmin games are usually played from an overhead view, given their strategic nature. By bringing the camera down to ground level, the game could theoretically make the environments look even larger. It certainly does the job for the Bulborbs, because the screenshot makes it nearly fill the screen.
Miyamoto also claims that the Switch makes controlling the game simpler, meaning players can focus more on what he calls "dandori", the game's core essence of "strategically planning, deploying and commanding" the Pikmin.
"Previous Pikmin games are usually played from an overhead view, given their strategic nature. By bringing the camera down to ground level, the game could theoretically make the environments look even larger."
Given that previous entries have been controlled with a GameCube controller and a Wii Remote, it isn't quite clear what the Switch does to make things easier, other than potentially the use of the touchscreen, which doesn't mean anything when playing on TV. Still, in Miyamoto we trust, so we remain curious to see how the game handles when it releases.
Which brings us to our final question – will we really, definitely see Pikmin 3 in 2023? If we do, it seems likely that we're looking at the end of the year, given how little we've been shown so far and how non-committal the simple '2023' timeframe is.
That said, since the game has been in some stage of development for at least seven years now – not necessarily in this exact form, of course, given Miyamoto's well-known reputation for upending things – we wonder if there's a classic Nintendo "it'll be ready when it's ready" delay waiting in the wings. We really hope that isn't the case, and nothing will please us more to discover we won't be writing a 2024 preview for Pikmin 4. If we do, though, we'll see you there.