2023 Preview: Hogwarts Legacy could be the Harry Potter game fans have waited 20 years for
But the new entry clearly seeks to recreate some of the magic of EA's own cult classics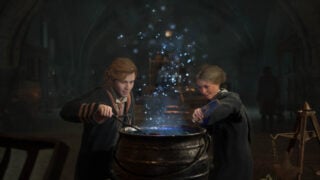 Hogwarts Legacy looks to capture the Wizarding World in a way that no other game has done before, and even explore areas unseen in any Harry Potter media.
If you grew up in the early 2000s, there's a very good chance that you played one of the numerous licensed Harry Potter games on the PS2. Developed by EA, these simple adventure games let fans explore Hogwarts and beyond, casting spells, flying on brooms, and going on quests with Harry, Ron and Hermione.
And while The Golden Trio won't feature in Hogwarts Legacy, the game clearly seeks to recreate some of the magic that made those games unlikely hits with fans, that still talk about them to this day.
Developed by Avalanche Software, previously of Disney Infinity fame, the game is being released under Warner Bros' PortkeyGames label, which at one point also helmed Harry Potter: Wizards Unite, a magical Pokemon Go developed by Niantic (at least until it shuts down in late January 2022).
Hogwarts Legacy guides:
Hogwarts Legacy Merlin Trials | Hogwarts Legacy Statues | Hogwarts Legacy Keys | Daedalian Key locations | Elder Wand location | Hogwarts Legacy killing curse | Hogwarts Legacy pages
Set at Hogwarts School of Witchcraft and Wizardry in the late 1800s, Hogwarts Legacy sees you enter the wizarding school in your 5th year, two years before students typically graduate from the school. It's unclear why your character wasn't brought to the school at age 11, as is the case with other Hogwarts students, but there is plenty about Hogwarts Legacy that isn't quite what Harry Potter fans expect.
Firstly, it's worth mentioning that while this is obviously inspired heavily by the films and the books, it takes place in its own version of the canon. That being said, it's more than likely that you'll run into a red-haired character with the surname Weasley, as that wizarding family goes back generations.
Setting the game in a part of the timeline that is basically completely unexplored was a shrewd move, as it allows them total freedom to create their own story, and basically completely stops the devs from relying on the Star Wars-like crutch of everything in the world being related to the main character.
It also gives the team license to flesh out the world around Hogwarts, which is clearly going to be a large focus of the game. The village of Hogsmeade and the surrounding area are all seemingly fully explorable,
The absolute key to whether or not Hogwarts Legacy is the game that fans have been dreaming of is Hogwarts itself. From the very first film, when the boats take the students over The Black Lake, when the camera pans up with John William's sweeping score, kids across the world dreamt of what it would really be like to live in that iconic castle.
Hogwarts is arguably the fourth most important character in the story. A fantasy location as timeless as Middle-Earth or Narnia, if you're going to name the game Hogwarts Legacy, you better nail it. Avalanche are clearly well aware of this pressure. In a lot of the pre-release materials, it has emphasized the common rooms, two of which have never been depicted in Harry Potter media, as well as the scope and atmosphere of the castle itself.
"Setting the game in a part of the timeline that is basically completely unexplored was a shrewd move, as it allows total freedom to create their own story"
It knows that players want to get lost walking the halls, get confused by the moving staircases, and find what secrets hide behind the portraits. While Hogwarts Legacy isn't the Hogwarts life simulator that some fans think it might be, you're going to be spending plenty of time in the castle, so it has to be so much more than simple set-dressing.
Another hurdle that Avalanche has to clear is how it's going to balance the spells that players will use in the game. In a recent trailer it was revealed that players will be able to cast The Killing Curse, an "unforgivable curse" that in the books and films holds the penalty of life imprisonment. While many were quick to point out how absurd it is to have a child use this curse, we think there might be slightly more to it.
There is an in-canon explanation on why a character, specifically a fifth-year student, could use the curse without actually killing someone. In the fourth book, Harry Potter and the Goblet of Fire, Barty Crouch Jr (disguised as Alastor Moody) tells the class that: "Avada Kedavra's a curse that needs a powerful bit of magic behind it – you could all get your wands out and point them at me and say the words, and I doubt I'd get so much as a nosebleed."
If the game is following this or similar, it could explain why a fifth-year student would be using the curse. The full context of how the curse is learned and used in the game is still one of the biggest mysteries surrounding the game.
Hogwarts Legacy could be the game that Harry Potter fans have always wanted. While the circumstances surrounding the franchise are extremely complicated, it's impossible to deny that there are huge expectations on the shoulders of Avalanche. We'll find out if they can meet those expectations soon, when the game releases for current-generation platforms in February.
Related Products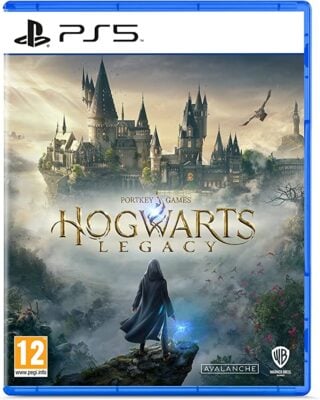 Hogwarts Legacy (PS5)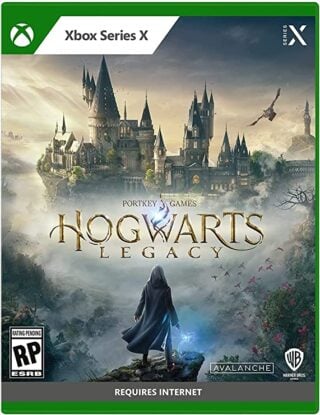 Hogwarts Legacy (Xbox Series X/S)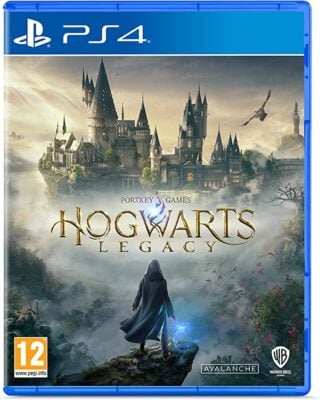 Hogwarts Legacy (PS4)
Other Products
Some external links on this page are affiliate links, if you click on our affiliate links and make a purchase we might receive a commission.