2023 Preview: Dead Island 2 moves from dev hell to Hell-A
Deep Silver's sequel is set to conclude one of the most fascinating development stories in recent years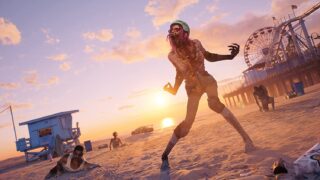 It's fair to say that expectations weren't great for Dead Island 2 after years spent in development hell (it was first announced in 2014 and has since changed developers twice), so the positive reaction that followed its re-reveal at this year's Gamescom was arguably one of the biggest surprises of 2022.
Now helmed by Deep Silver's Dambuster Studios (the UK studio behind 2016's Homefront: The Revolution) and set in a quarantined Los Angeles, rather than an actual island, Dead Island 2 looks polished, detailed and over-the-top – exactly what's needed to power a great co-op action sandbox – and hands-on reactions have been just as positive.
The premise is straightforward: players can control one of six characters and team up with two other friends as they hack and slash through the game's 'postcard' interpretation of LA. While there are a variety of colourful weapons available, the focus here is on brutal melee combat, powered by Dambuster's FLESH gore system, which sounds at once both morbidly satisfying and utterly disgusting.
"It probably comes from an unhealthy obsession will gore and buckets of blood, inspired by 80s horror movies," explains director David Stenton, who previously worked on Homefront, Dragon Age: Inquisition and Mass Effect 2 & 3, in an interview with VGC.
"From day one, we wanted to make sure that our gore system was fully procedural… we wanted to make sure that when you cut into that zombie, you can do it literally wherever. One of the most fun things to do in Dead Island 2 is to melt a zombie, because then you really get to see the clothes, the skin, the fat and the organs individually modelled over the skeleton…"
While this gruesome level of detail may sound gratuitous, the director insists it has strong ties to gameplay. "It's important in the sandbox to be able to dismember legs and arms, to knock jaws and eyeballs out," he said. "This also ties into the elemental aspects of combat, where you could be fighting against a firefighter who is immune to fire, for example, or an electrician who is immune to electric shocks."
Technically, Dambuster's Dead Island 2 is far ahead of what's come before then. But everything else feels pretty faithful to the original 2011 game, and anyone looking for an over-the-top, zombie-slaying action-RPG they can play with friends is likely to be pleased to hear that.
Regardless of the final game's quality, its development story is a fascinating one. After the original Dead Island developer Techland passed on the sequel, German studio Yager (Spec Ops: The Line) took on the challenge and was at the helm when the game was first announced in 2014.

However, a year later, Yager was dropped, and UK powerhouse Sumo Digital (Sackboy, Crackdown 3) was brought in to steady the ship. But by 2019, Deep Silver announced that development had moved a third time to Dambuster, though one VGC source suggested that team was already working on its own third Dead Island game that was simply switched out.
Regardless, director Stenton insists he doesn't view Dead Island 2's development as particularly remarkable, but it does feel like a reminder that triple-A games are incredibly hard to build, even with a reliable studio like Sumo and a winning formula established by the first game.
"Game development is hard," he said. "We took it on in 2018 because we thought we could bring something new to it… it's been a pretty straightforward development. Dambuster was moved on to the project, and we got it up and running really early. The gore tech has been through a few iterations and fine-tuned along the way, but we always wanted it to be procedural, targeting 60 frames per second."
Despite two versions of the sequel having been separately started prior to Dambuster, and even early builds of Yager's game leaking onto the internet, Stenton insisted he wasn't drawing inspiration from anything other than Techland's original.
"We started from scratch on our own thing. We took the location and the premise – it was really about going back to the first game for us. There are definitely things and maybe returning characters in there for long-time fans of the franchise. We're absolutely aware this game is a long time coming, so we're keen to deliver what fans have been looking forward to."
Related Products
Dead Island 2 (Xbox)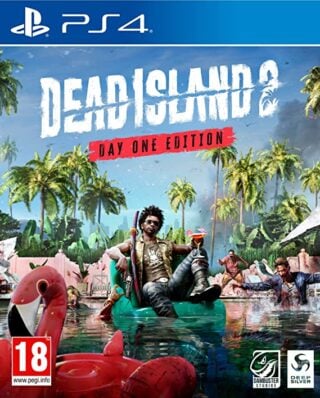 Dead Island 2 (PS4)
Other Products
Some external links on this page are affiliate links, if you click on our affiliate links and make a purchase we might receive a commission.