2023 Preview: Crash Team Rumble is the series' long-awaited multiplayer spin-off
The team-based multiplayer title isn't what the series is usually known for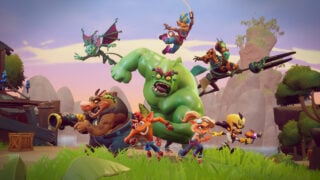 For some time, Crash Bandicoot fans have been eagerly awaiting the heavily-rumoured announcement of spin-off multiplayer game Wumpa League.
One of the key sources for these rumours was YouTuber Liam Robertson, who had been tweeting about Wumpa League for a lengthy period and finally produced a video in November with what appeared to be very early prototype footage of the game in action.
According to Robertson, Wumpa League had been in development for a while – even since before Crash Bandicoot 4's release in 2020 – but was essentially shelved when developer Toys For Bob was moved onto the Call of Duty series.
However, in Robertson's video, he claimed that he had seen enough information to suggest that Wumpa League may have resumed development, and by this point, we all knew something Crash-related was being planned for The Game Awards thanks to fake pizza boxes sent to press and influencers.
Sure enough, when The Game Awards took place in December, it was officially announced that Wumpa League would be released in 2023. Um, except that it wasn't called Wumpa League anymore.
The game's official title has now been formally announced as Crash Team Rumble, a more fitting moniker that fits in with Crash Team Racing and gives Activision the scope to potentially make 'Crash Team' its own spin-off brand of games.
Before it can do that, however, Crash Team Rumble needs to be a success, and there are still a lot of unknowns about this multiplayer take on the Crash Bandicoot formula. What we do know is that the game is a 4v4 team-based affair, which appears to be a cross between a standard Crash Bandicoot platformer and the sort of Capture the Flag event you'd typically find in an FPS game.
Each team of four has to capture as much Wumpa Fruit as they can, with the winning team naturally being the one with the most fruit collected by the end of the round. In order to capture the fruit, they have to collect it and take it back to their Wumpa Bank, where it's stockpiled with everything else they've collected so far. As is the norm in Capture the Flag games, players also have to prevent opponents from filling their own Wumpa Bank.
This means the game will inevitably be a balancing act as teams figure out when to press on and collect more fruit, and when to turn their attentions to the other team to stop them either catching up or building an unassailable lead.
Admittedly, none of this sounds revolutionary at this stage, but the simple fact that it's a team-based version of Crash Bandicoot – the footage shown in the announcement trailer looks very much like your typical Crash game – should still make it compelling to fans.
So too does the revelation that each of the game's characters has their own unique skills and abilities, meaning the decision of which hero or villain to choose will come down to more than just picking the one you most like the look of (so hopefully this means we won't be seeing four Crash Bandicoots taking on four Dr Neo Cortexes).
Speaking of playable characters, eight have been confirmed so far. On the heroes side, you've got Crash, his younger sister Coco, Tawna and an as-yet unnamed character who appears to be half bat, half cat. Then, on the villains there's Cortex, Dr N Brio, Dr N Tropy and Dingodile.
Crucially, although the game's trailer appears to be pushing the 'heroes vs villains' narrative its main artwork shows two good guys and two bad guys on either side, so it looks like you won't have to commit to good or evil should you wish to form a team with your friends for some online multiplayer (which is cross-platform, incidentally).
What remains to be seen, however, is whether the character roster will be limited to these eight characters or whether players will have more of a choice – either at launch or in the months that follow.
"Each of the game's characters has their own unique skills and abilities, meaning the decision of which hero or villain to choose will come down to more than just picking the one you most like the look of"
After all, these days, a game focused mainly on team-based multiplayer – especially one published by Activision – will almost certainly be built with live service features in mind, meaning we wouldn't be surprised in the slightest to see a steady stream of new characters, skins, stages and the like for some time after release.
Given that, over time, the remake of Crash Team Racing eventually featured a total of 56 playable characters and nearly 400 unlockable skins, it's plain to see that Crash Team Rumble has the potential to expand exponentially if there's enough appetite. Time will tell whether this appetite will continue for a while – we'd wager that the game will need more than just one mode to ensure this.
So far, then, everything sounds straightforward enough, though it should be noted that Crash Team Rumble doesn't have to reinvent the wheel in order to be entertaining. As long as it delivers a solid enough spin on the conventional Crash format it could be a viable way to keep fans of the series occupied while waiting for another mainline entry.
Related Products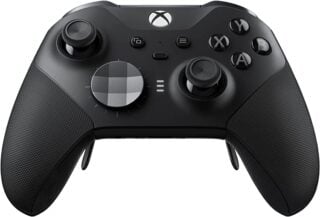 Xbox Elite Series 2 Wireless Controller
Other Products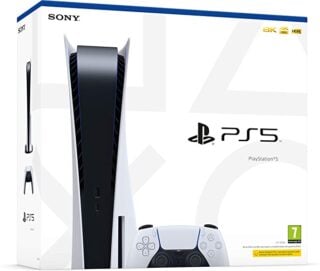 PlayStation 5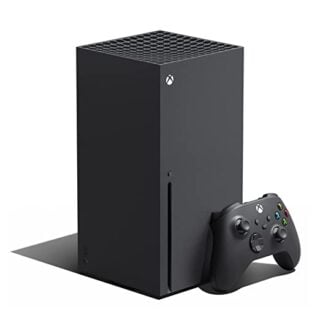 Xbox Series X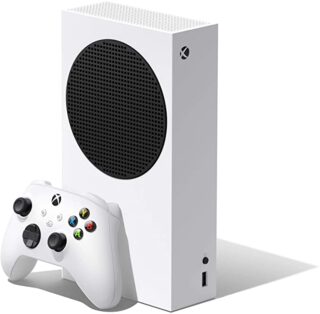 Xbox Series S
Some external links on this page are affiliate links, if you click on our affiliate links and make a purchase we might receive a commission.