2023 Preview: After Elden Ring, FromSoftware is going sci-fi with Armored Core 6
Is From bringing back Armored Core in name only, or is this still the hardcore mech action from years ago?
One of the worst-kept secrets in gaming, Armored Core VI: Fires of Rubicon was finally announced during The Game Awards 2022 as one of the biggest 'world premieres' of the night.
It had pride of place, just before the big Game of the Year award itself was handed out, going to From Software's all-destroying Elden Ring. It will be ten years between Armored Core titles by the time it is released next year and a lot has changed – not only to the gaming landscape – but to From Software themselves in that time.
It is going to be very interesting to see the reaction to Armored Core VI when we start to see some concrete details. From Software are no longer that little company putting out those cult classics and hasn't been for quite some time now, but post-Elden Ring and its critical and commercial success, it's undeniably part of the AAA crowd.
Armored Core has always been the poster child for those double A, often underrated hidden gems and has a pretty committed fanbase who absolutely adore it for its complex mech-creation systems, huge build variety and thrilling but really, really difficult combat, but even during its PS2/PS3 pomp it was never a game for everyone.
ARMORED CORE VI FIRES OF RUBICON – Reveal Trailer
With more eyes on their next move than ever before, the question is – is From Software bringing back Armored Core in name only, or is this still very much the hardcore mech action from all those years ago?
We didn't learn much from the impressive CGI announcement trailer other than the presence of the big robot mechs and the post-apocalyptic backdrop but From Software head honcho Hidetaka Miyazaki and game director Masaru Yamamura were recently interviewed by IGN and made a few statements that certainly shape expectations.
In no uncertain terms, despite the interviewer trying to find something in the From Software recent library to tie something to, Miyazaki and Yamamura state repeatedly that this is a game that does not resemble the 'Soulsborne' formula in any way and instead looks at the core concepts behind the Armored Core series – building your custom mech, complex, intricate control and a mission-based structure – and bring them back for a new audience to experience.
So, what IS Armored Core and what are we to expect? It's a third-person mech combat game that has you playing a pilot of one of these titular armoured cores (ACs), taking individual missions from a variety of different factions that make up the political landscape of this war-torn, apocalyptic world. As mentioned above, a huge part of Armored Core is the building and customization of your AC, which involves a lot of time spent in menus adding parts to your mech like different weapons, or different leg types that offer unique mobility options, whilst paying attention to things like your weight limit.
Fancy a fast-paced melee based robot to jet around in or perhaps a near stationary tank carrying two of the biggest railguns you've ever seen is more your speed? Tool your AC up the way you want to play and get stuck in. There's never been any open world or 'Metroidvania' elements like the 'Souls' series – complete a mission, get a big juicy financial prize for success and spend that money on upgrading or tweaking your AC.

Rinse, repeat and make your way through the story that unfolds as you pick sides and complete certain objectives that move the narrative along. A new narrative too, as they have also declared that this is another reboot of the Armored Core series – a fresh start after the first time it was rebooted with Armored Core 4 – coincidentally Hidetaka Miyazaki's first game as Director. He is, apparently, looking forward to playing this one as more of a 'fan', with Yamamura taking the reigns as the lead on this instalment.
A leak from a consumer survey back in January 2022 seemed to indicate that a single player mission based structure is still in place, however, there is also the promise of what is described as "an overwhelmingly scaled map that represents a unique sci-fi world…"
Miyazaki and Yamamura also confirmed that there will be a multiplayer element too, which has allowed players in previous games to test out their builds against one another and, if Elden Ring's brutal PVP is anything to go by, can be just as compulsive and feature its own detailed meta away from the single player game, with the developers stating that more information on this is set to come in the near future.
"Miyazaki and Yamamura state repeatedly that this is a game that does not resemble the 'Soulsborne' formula in any way and instead looks at the core concepts behind the Armored Core series"
A few people on Reddit even drew some comparisons from the grainy screenshots and the particle effects in Elden Ring to deduce that it is running on the same engine, but like a lot of things Armored Core VI right now, it's pure speculation until confirmed otherwise.
Despite its reputation, it's fair to assume that given the quality of life improvements made generally in video games and From Software's own move into the mainstream that this will likely be the most approachable Armored Core game to date but there's still so much still unknown about what will be the first new Armored Core game in a decade.
Although there isn't much real information and even less genuine footage to go off right now, it is clear that From Software is looking to deliver a game that is very much in line with what the series has been about since its inception, and it is going to be fascinating to not only see more of this title over the coming months but also the reaction to it from a much more mainstream audience than it has ever had in the past.
Related Products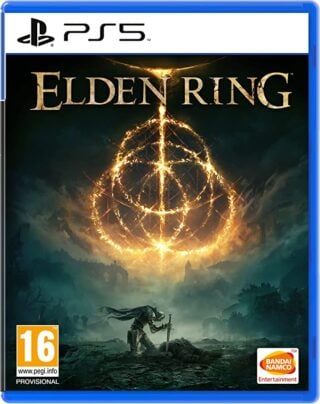 Elden Ring (PS5)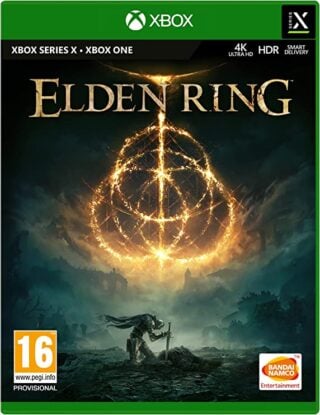 Elden Ring (Xbox)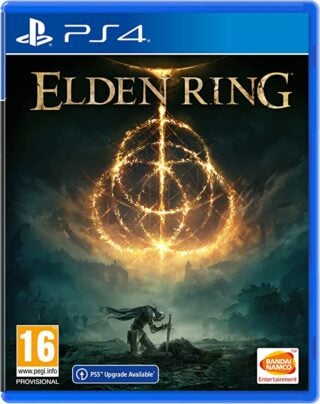 Elden Ring (PS4)
Some external links on this page are affiliate links, if you click on our affiliate links and make a purchase we might receive a commission.