2022 Preview: Will Bayonetta 3 be worth the wait?
After years of silence, PlatinumGames' Switch action sequel will finally release this year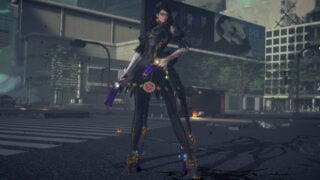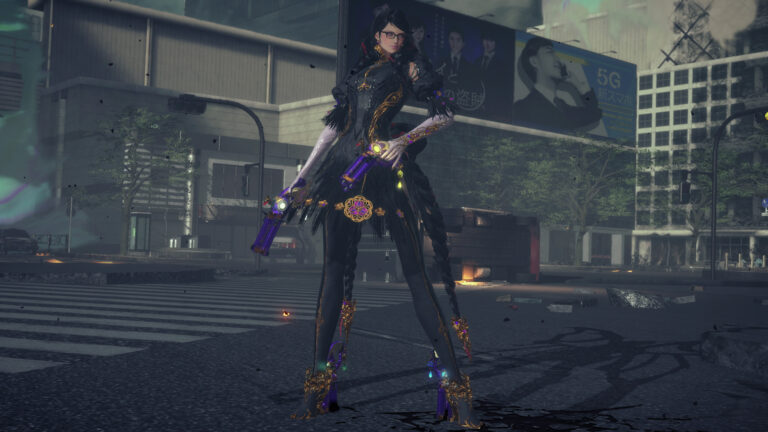 It wasn't a great sign for Bayonetta 3 that, when you Googled the long in development title, one of the first results was "is Bayonetta 3 cancelled?"
It's difficult to blame the Bayonetta fanbase for feeling somewhat despondent since its reveal in 2017. The game has been missing in action for years, only reappearing in late 2021. Internal delays, development issues and talk of the project having to completely restart, (not unlike the also missing Metroid Prime 4) have given the same a new set of expectations that the developers probably didn't expect.
This feeling of hopelessness from fans of the franchise is something that the development team are well aware of. In a post on the official Platinum Games blog when the latest trailer was finally revealed for the long-silent project, executive director Hideki Kamiya opened by acknowledging the long wait.
"Sorry to have kept you all waiting. It's been about four years since the announcement back in 2017… We really, really kept you waiting.
"In those four years, I'm sure people had a lot of concerns like 'What's happening with Bayonetta 3?' and 'Are they really still working on it?' and 'When are we going to get some new news?' But just as much as everyone wants to see Bayonetta 3 as soon as possible, all of us working on it have been burning to show it off just as badly, and without being able to hear any cheers from fans, we've buckled down and kept working for four years."
When VGC spoke to Kamiya in September 2021 he said that: "As much as fans are waiting for it, we are waiting for the day when we can show it. We want everyone to cheer us on as we run to the final stretch. We want to show it too!"
While Platinum's tale of a hair-wielding witch who could control time was well-received when it debuted in 2009 for the Xbox 360 and the PlayStation 3, Bayonetta was never a huge sales mover.
In an era where the industry was laser-focused on modern military shooters, action games like Bayonetta retained popularity with hardcore fans, but a combination of the trends at the time, and the fact that one of the main console versions, the PS3 port, was a technical mess, it felt like momentum for a sequel wasn't quite there.
"Spectacular set pieces were something that the Bayonetta franchise made its name with. This is very likely to continue in Bayonetta 3, especially when the team behind the new game is taken into consideration."
Enter Nintendo. During the short-lived era of the failed Wii U console, Nintendo made big swings for the limited third-party exclusives they were able to acquire. Bayonetta 2 had actually been shelved by Sega during development and were it not for Nintendo stepping in to provide development funds to complete the game, the series would have been dead in the water.
The series has been exclusive since then, with Bayonetta 3 set to release on the Nintendo Switch. While there are still some fans that loathe this practice, desperate for a PC or next-generation console version of the games in order to show off their full potential, it's exclusive in a sub-genre that Nintendo is traditionally weak in, hardcore adult-aimed action-adventure games.
What's so intriguing about Bayonetta 3 are the possibilities. There is essentially nothing known about this game. Beyond the extremely brief gameplay trailer which showed Bayonetta controlling a huge griffin in order to destroy a pair of monsters, or spawn a flame-infused spider the size of a small building, very little is known.
When is the game set? Will Loki return as was teased at the end of the second game? What about Bayonetta's companions? All of this is up in the air. All we know for certain is that the witch is back, and she's atomising monsters wherever she goes.
Spectacular set pieces were something that the Bayonetta franchise made its name with. This is very likely to continue in Bayonetta 3, especially when the team behind the new game is taken into consideration.
The game is being helmed by Yusuke Miyata, who previously served as a designer on the hack and slash RPG Astral Chain. That game was set in a dystopian future earth and drew heavy inspiration from cyberpunk and anime. Astral Chain was incredibly stylish and the action was superb. Playing that game and knowing that one of its designers would go on to hold the keys to Bayonetta should be an extremely exciting prospect for Bayonetta fans.
It feels like the team wants to create setpieces that will make up for the fact that it's taken them five years to talk about it, and the fact that it was announced when the game was little more than a logo. If the team can pull off epic action in the same way as Astral Chain, but with the flair and attitude that Bayonetta is known for, we don't imagine people will remember just how long it took to release for much longer.
What has the game looked like over the past 5 years of development, and why did it take so long? These are questions that will make for a great book in years to come, but for now, fans are finally on the precipice of Bayonetta's next adventure, and the excitement is building. E
xpect to see more from it soon if it is truly going to release in 2022, with a potential focus at Nintendo's expected E3 Direct in June. With the looming shadow of the sequel to The Legend of Zelda: Breath of the Wild also hovering over 2022, it could be an absolutely massive year for fans of Nintendo.