2021 Preview: GhostWire: Tokyo combines Resi horror and Doom combat on PS5
Resident Evil creator Shinji Mikami returns with another fresh IP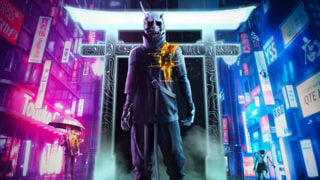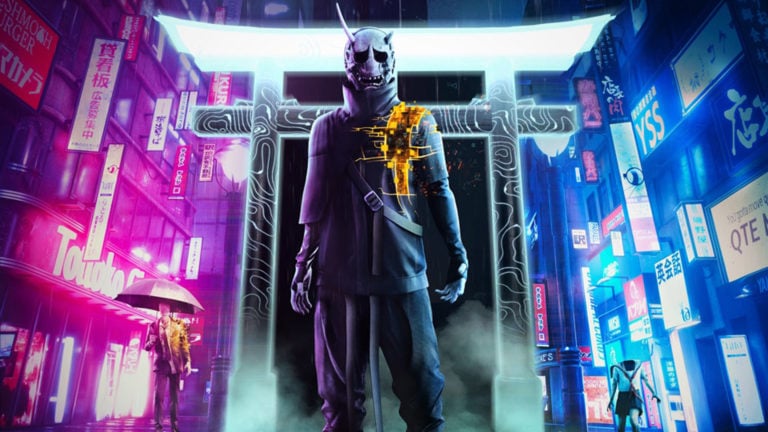 Over the years, Shinji Mikami has provided us with some of gaming's most memorable scares, from the original survival horror of Resident Evil to its action-packed reinvention in Resident Evil 4, and the occult grotesques of The Evil Within.
Now he's overseeing GhostWire: Tokyo, the latest game from his Tango Gameworks studio, and it looks quite different again, mashing together spooky supernatural atmosphere with fast-paced first-person combat.
Mikami is no longer directing, having passed that baton on first to Ikumi Nakamura, who presented the game with Mikami at E3 2019 but left the studio soon after, and then Kenji Kimura. It's also interesting to note that the game's combat director, Shinichiro Hara, previously worked on combat design at id Software for 2016's Doom. His role perhaps indicates just how far GhostWire is heading into action mode, even resembling aspects of an FPS.
Except there aren't any guns in GhostWire. Instead, the ghost hunting protagonist will be conjuring up magic bolts to throw at enemies, with different kinds required to target specific weaknesses.
Hara has described the combat as "karate meets magic," with martial arts-style hand gestures required to fire forth projectiles, making the character feel more dynamic than the usual nondescript gun grip we see in an FPS. Our as-yet nameless karate wizard will additionally be using a bow, as well as 'spiritual wires' which can perform finishing moves from distance.
We've been introduced to some of the spectacular ghostly enemies we'll be up against too. A gameplay trailer earlier this year showed a number of types in action, all brimming with malevolent personality. Expect mannequin-like salary men armed with umbrellas, headless skipping schoolgirls, and raincoat-clad demon children. Further information explains that they're based on Japanese folk legends of spirits representing powerful trapped emotions, with a modern day twist.
And they'll all be trying to kill us with savage intensity, whether rushing or somersaulting in to attack up close, or flying around screaming and chucking ethereal missiles from afar. The action in the trailer suggests that, as well as launching fireballs and lightning bolts, we'll need quick hand-to-hand reflexes, possibly executing well-timed parries and counterattacks. Mention of a combo system and using the wires to perform chain-kills, meanwhile, implies we won't only be dealing with these vicious spirits one at a time, but managing whole groups.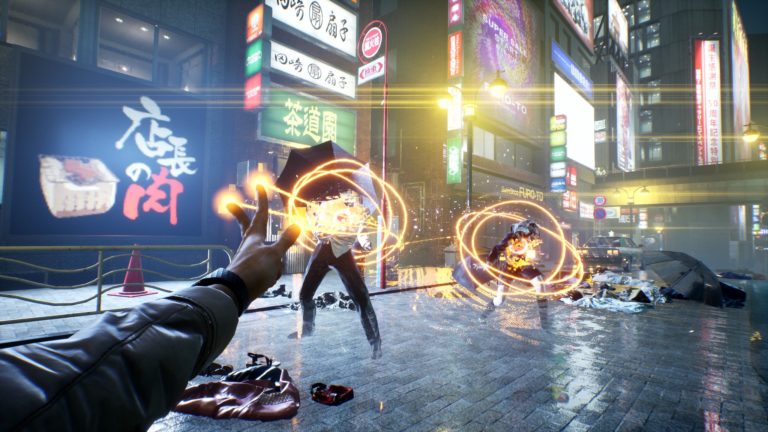 As far as the backstory for all this action goes, it seems that 99% of Tokyo's population has suddenly vanished, leaving their clothes behind in crumpled piles on the streets. Since then, ghosts, or 'Visitors,' have begun to haunt the city and your mysterious hooded character has developed spectral powers. There's also a group of ninja-like figures in Japanese Hannya masks loose in the city. Whether they're somehow responsible for the disappearances is unclear, but they've been described as shadowy and nefarious, and likely to pose an alternative threat.
Our mission, as far as we know, is simply to clear the streets of the Visitors and discover what the hell is going on. The voiceover on the trailer tells us that our character sees things others can't, hears threats others don't, so clearly he isn't simply a regular survivor and has some special role in the ongoing situation.
"PS5's exclusivity deal was announced before Microsoft bought out Tango's parent company Zenimax this year, and will apparently stay in place, with Xbox Series versions probably due a year later."
What we don't know much about yet is how the game will be structured. The game world is modelled on modern Tokyo and will surely include recreations of famous sights, but we don't know large it will be or how much of the city will feature. Nor has it been revealed whether GhostWire will be an open-world game where you free-roam to track down ghosts. We actually hope it's not too big and stays focused on the action with limited exploration and some staged set pieces.
A potential indicator in this respect is the inclusion of Torii gates and shrines within the city that apparently need to be cleansed to rid areas of spirits. We've also been told that the PS5's 3D sound will be a key factor, helping you to pick up on eerie noises in your surroundings and seek out their sources of origin. We can assume then that there will be some exploration, where you walk the streets looking for signs of paranormal activity. But it could be only semi-open, with a supernatural power fencing off areas until the current one is cleansed.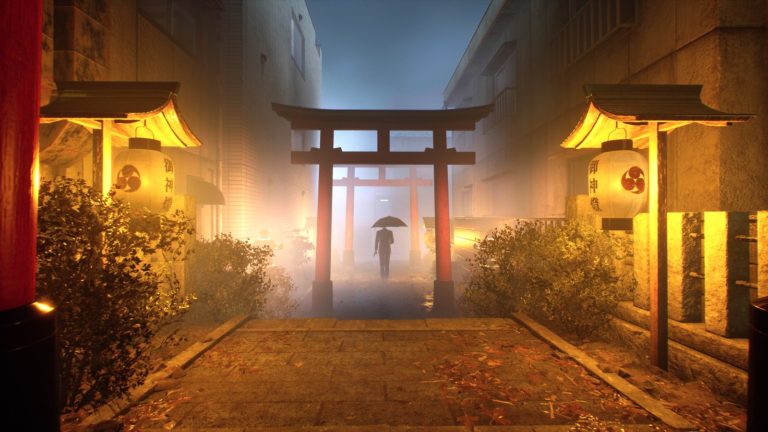 Other than that, there should be some NPCs to talk to, given that 1% of the population is supposed to have been left behind. So perhaps there'll be side quests where you collaborate or help them escape. We've also seen the main character riding a motorbike in the trailer, albeit only in a cut scene, so maybe we'll get to control that at some point too, either as a way to get around or part of a linear action sequence.
More 2021 Game Previews
GhostWire is scheduled for release in 2021 on PS5 as a timed console exclusive and on PC. This exclusivity deal was announced before Microsoft bought out Tango's parent company Zenimax this year, and will apparently stay in place, with Xbox Series versions probably due a year later. There's no sign of PS4 or Xbox One releases, and it seems the game has been designed specifically for the new generation.
Of all the big games coming this year, GhostWire is one of the few fresh IPs, which makes it more of an unknown quantity but also especially exciting. The combination of a haunted Tokyo, fantastic ghost designs and hopefully some fluid and flexible first-person combat really appeals. Let's hope Mikami and Tango are on to another winner.
Related Products
God of War Ragnarök (PS5)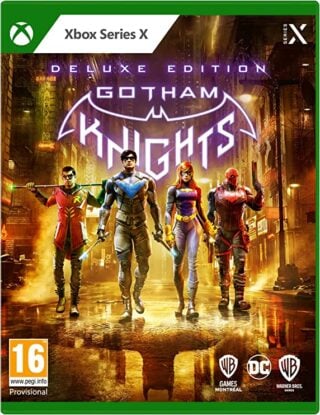 Gotham Knights - Deluxe Edition (Xbox Series X|S)
Other Products
Some external links on this page are affiliate links, if you click on our affiliate links and make a purchase we might receive a commission.