2021 Preview: Deathloop is one of PS5's most exciting games
Arkane returns with a totally fresh take on FPS combat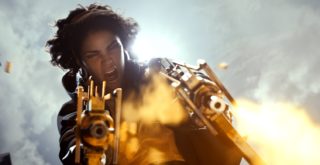 It was the assassination animations that did it. Within thirty seconds of Deathloop's first cinematic teaser, you knew it was an Arkane game.
Although the world here is very different from Dishonored – there are contemporary weapons, for instance, and the streets are soaked with gaudy neon colours, not unlike the broken, 60s-inspired dystopian of We Happy Few – there are similarities for those who take the time to look… trouble is, time is not on your side in Deathloop.
To be clear, that isn't a criticism. Dishonored's play-your-way mechanic makes it one of last gen's most intriguing offerings, ensuring every playthrough feels distinct from the last.
And that's the foundation of Deathloop, it seems; with every unsuccessful attempt, you'll learn more about Blackreef and its strange inhabitants. The more varied your approaches, the quicker you'll build up your internal encyclopedia, and the better your chances of breaking the loop and eliminating your targets before they eliminate you.
It's an intriguing premise, not least because that's already how video game players learn, isn't it? Death and reset is already a key part of our learning – just look at Minit to see how gamers can succeed even when the loops are a mere 60-seconds long – and Arkane promises that the more time we take to learn schedules, discover key relationships, and sharpen our knowledge, the better we'll hone our strategies. Or to put it another way: "If at first you don't succeed… die, die again."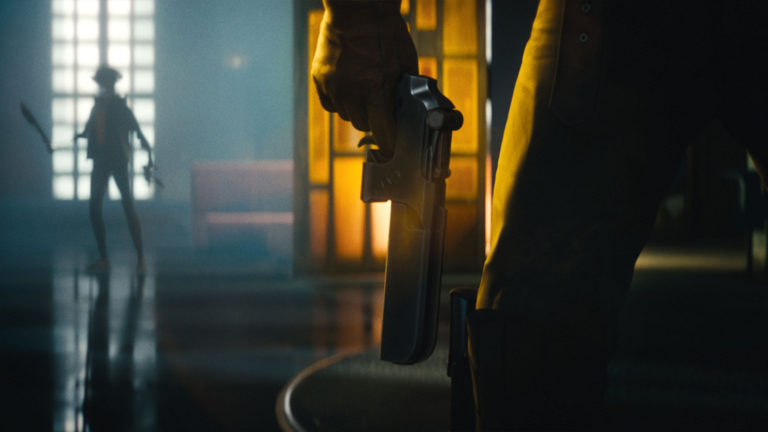 And it looks as though you'll navigate much like Corvo and Emily do in Dishonored, too. There's a movement mechanic that looks uncannily similar to Corvo's Blink, and plenty of hints that you can approach each section of the map in a plethora of different ways, moving vertically as well as horizontally to secure advantage points and help you maximise your odds.
Once again, there's an emphasis on allowing players to choose their own preferred playstyles. If you hate stealth, just burst in all-guns-blazin'. If you're a stealth advocate, however, you can creep through each level concealed in the shadows. There is no wrong or right way to play, and thanks to "an arsenal of savage weaponry" and the promise of unspecified powers, you can blend brains, brawn, and a little sorcery to play-your-way and identify multiple pathways to success.
With a release date of 21 May, 2021, we've seen a nice balance of both cinematic and gameplay footage thus far to whet our appetites for Deathloop. The teasers show a world sick with self-indulgence, bloated and broken with hedonism. Trash piles up beneath the snow in the streets. Beneath the buzz of neon there's a sense that the glossy glamour of Blackreef is nowt more than a veneer concealing a very shady underbelly indeed.
"Once again, there's an emphasis on allowing players to choose their own preferred playstyles. If you hate stealth, just burst in all-guns-blazin'. If you're a stealth advocate, however, you can creep through each level concealed in the shadows."
The man at the centre of this unfortunate scrum is Colt. Little more than live prey, the entire island is out for his blood, and the only way he can break free of this deadly routine is to systematically dispatch of the eight targets – or Visionaries, to use the game's veracular – before someone eliminates him. There's just 24 hours to get them, though, which is easier said than done…
Enter Julianna. Just as Colt's one goal is to assassinate the Visionaries, her goal is to eliminate him. But while players will always navigate the main story as Colt, Julianna too can be operated by another player. It's completely optional – you get to choose whether or not you want a human or an AI Julianna hunting you down – but it's a delicious twist on the standard multiplayer formula and will likely make for very tense confrontations indeed.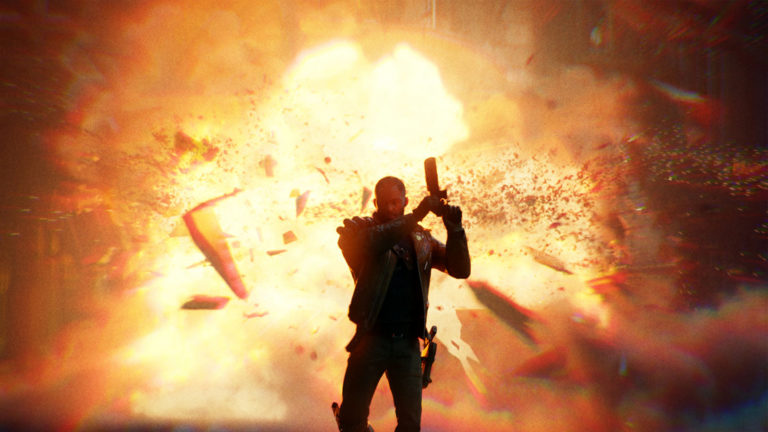 Talking of delicious twists: Deathloop is a timed-console exclusive for the PS5, even though Arkane's parent company, Bethesda, recently joined the Microsoft family as its latest high-ticket acquisition. Neither company has talked publicly about how this might affect distributions of Deathloop, and at the time of writing, press materials – the most recent of which released in November – still intimate it's a Sony-exclusive, complete with cutting-edge features like adaptive triggers and haptic feedback.
What's not clear is how the 24-hour countdown is communicated to the player, as there's no clocks or timers on the footage we've seen thus far. Is it real-time? Is it just a matter of playing from sun-up to sun-down each day? Will a distant clock chime with each passing hour?
Who knows. We do, however, know that your targets will follow a set routine each and every day, and that knowledge, of course, can be leveraged to your advantage.
Most of all, we're intrigued about the world of Blackreef. Arkane has already teased it's "like a character within itself", and we're fascinated by this strange, hedonistic island that revels in bloodsports. You can't help but wonder what a man like Colt may have done to find himself trapped in this desperate existence, and why Julianna is also trapped in the same perverse merry-go-round. And given 2020 itself has somehow become an endless, distressing loop all of its own for many of us, May 2021 cannot come soon enough.
Related Products
Other Products
Some external links on this page are affiliate links, if you click on our affiliate links and make a purchase we might receive a commission.