2020 Preview: This year's biggest new game releases
Cyberpunk, Half-Life and more headline an exciting year for gaming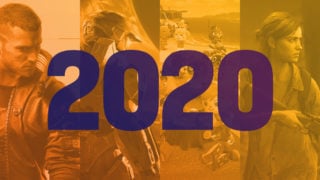 With likely only a small portion of 2020's releases revealed to the public, this year is already looking like one of the most stacked and exciting periods for video games in recent memory.
Before we even get down to the business of next-gen consoles towards the end of the year, 2020 will already have delivered a new Half-Life, Animal Crossing, Doom, Resident Evil, The Last of Us and the much-anticipated Cyberpunk 2077.
And Halo Infinite, Watch Dogs Legion and Ghost of Tsushima are just a few of the other titles we know will appearing at some point in the next 12 months.
See VGC's 2020 game highlights via the list below.
---
Developed by Typhoon Studios, the Montreal-based company formed by former Ubisoft developers, Journey to the Savage Planet is described as "an aspirational and upbeat first-person adventure and exploration game" set in a bright and colourful alien world.
As an employee of Kindred Aerospace, "the 4th Best Interstellar Exploration Company," players are dropped onto the uncharted planet AR-Y 26 and invited to explore, catalogue alien flora and fauna and determine if this strange planet is fit for human habitation.
---
Dreams (February 14)
Media Molecule | PS4
Media Molecule's long-coming PS4 exclusive will finally see a full release on Valentines Day. Dreams is billed as "a platform where you can create anything you can imagine, then share it with the world using just your PS4".
The game's developer says it has been working on "a whole host of new things" to inspire players at launch, including a new introduction to the game, a new season of tutorials, tool improvements, new game content and a feature-length game, titled Art's Dream.
---
Moon Studios | Xbox One, PC
The sequel to acclaimed Xbox Metroidvania series Ori and the Blind Forest has players embark on a new adventure across a vast platforming world where you'll encounter towering enemies and challenging puzzles on your quest "to unravel Ori's true destiny."
---
Nintendo | Switch
The long-awaited Nintendo Switch instalment of Nintendo's social RPG series sees players establishing a town on a deserted island, with the ability to break out and customise the space outside of their homes for the first time.
"Players embark on an ultra-exclusive Nook Inc. Deserted Island Getaway Package and enjoy a peaceful existence full of creativity, charm and the freedom to roll up their sleeves and make their new life whatever they want it to be," Nintendo says of New Horizons. "Players can collect resources they can craft into everything from creature comforts to handy tools as they set up a homestead they can decorate freely, both inside and out."
---
Id Software | Xbox One, PS4, PC
Freshly delayed to "live up to" developer Id Software's high standards, Doom Eternal is the sequel to the shooter series' critically-acclaimed 2016 reboot.
Eternal puts players in control of the Doom Slayer as you blow apart new and classic demons with powerful weapons in a series of brutal alien worlds. Id has also created a new Doom Eternal multiplayer experience called Battlemode, which sees one fully-armed Doom slayer taking on two player-controlled demons in round-based battles.
---
Ninja Theory | Xbox One, PC
The latest creation from Ninja Theory (Heavenly Sword, DMC) is a 4v4 "combat-action" game which has been "several years in the making."
The game is described as a "one of a kind" multiplayer experience which combines combo mechanics with 3rd person action. Players must choose from a number of colourful fighters and team up to defeat foes.
---
Atlus | PS4
Persona 5 Royal is an enhanced version of Atlus's acclaimed RPG, which expands on the world of Persona 5 by introducing additional characters and gameplay features, plus graphical improvements and new music.
Royal will also introduce a new third semester at Shujin Academy which Atlus says will enable players to dive "deeper into the personal lives, as well as the trials and tribulations, of the enigmatic (and exceedingly-stylish) Phantom Thieves".
---
Valve | PC (VR headset required)
Half-Life: Alyx, which will be the celebrated shooter series' first instalment in more than 12 years. Powered by SteamVR on Valve's Source 2 engine, Alyx will be compatible with multiple PC-based VR headsets, Valve announced in November.
Set between the events of Half-Life and Half-Life 2, the game sees protagonist Alyx Vance and her father Eli secretly mount a resistance to the occupation of Earth by a mysterious alien race known as The Combine.
---
Capcom | Xbox One, PS4, PC
Like 2019's Resident Evil 2 remake, 2020's Resident Evil 3 has been remade in Capcom's RE Engine with a new over-the-shoulder camera angle.
Originally released for PlayStation in 1999, Resident Evil 3 follows Jill Valentine as she attempts to escape Raccoon city in the immediate aftermath of the virus outbreak, before the events of Resident Evil 2. Resident Evil 3 features more action-oriented gameplay than previous instalments and introduces the Nemesis creature, which periodically pursues the player.
---
Square Enix | PS4
Famously announced at E3 2015 to much fanfare, Final Fantasy VII Remake is the first entry in Square Enix's episodic remake project that's expected to span several releases.
Remake will cover the classic RPG's opening Midgar chapters, with exploration and battle mechanics both rebuilt to take place in real-time. The game also features an altered "Active Time Battle" system from the original game, which gradually fills as the player performs attacks.
---
Predator: Hunting Grounds (April 24)
IllFonic | PS4, PC
Hunting Grounds is an online asymmetrical multiplayer shooter releasing in 2020. It's in development at IllFonic, in partnership with Fox.
The game's 4v1 setup sees a group of four players controlling members of an elite fireteam, while one player controls the titular Predator.
---
Splash Damage | Xbox One, PC
This strategy spin-off promises to deliver a "40+ hour campaign" set 12 years before the original Gears of War title at the outset of the Locust war. According to the official blurb: "Cities on the planet Sera are beginning to fall to the monstrous threat rising from underground – the Locust Horde. With the government in disarray, a squad of survivors emerge as humanity's last hope.
"Play as Gabe Diaz, recruiting, equipping and commanding your squads on a desperate mission to hunt down the relentless and powerful leader of the Locust army: Ukkon, the evil mastermind who makes monsters."
---
Mojang | Xbox One, PC
With no building, crafting or block-bashing, Minecraft Dungeons is very much a radical spin-off from the Mojang series.
The action-adventure game, which is inspired by classic dungeon crawlers, is playable solo or co-op in a group of up to four people who explore a series of randomly-generated dungeons, defeating monsters and finding treasure.
---
Crystal Dynamics | PS4, Xbox One, PC, Stadia
Set five years after a deadly accident during the opening of the Avengers' west coast headquarters in San Francisco, Square Enix's Avengers game will allow players to team up online and battle evil across "years" of new content.
The game features an all-star voice cast, including Troy Baker, Nolan North, Jeff Schine, Laura Bailey and Travis Willingham. Avengers is expected to receive a large amount of supporting content going forward, a key tenet of the popular games as a service model.
---
The Last of Us Part 2 (May 29)
Naughty Dog | PS4
Set five years after the events of the original game, The Last of Us Part II sees players take control of Ellie, who was a secondary playable character in The Last of Us and the star of the title's Left Behind expansion.
Following a period of relative stability in the 19-year-old's life, during which she's forged meaningful new relationships, her world is shaken by a violent act that sparks a brutal revenge mission.
---
Slightly Mad | Xbox One, PS4, PC
Crossroads is described as a team-based, vehicular-heist action game set in the Fast & Furious universe. The game will have a story mode featuring characters from the movies, as well as a soon-to-be-revealed multiplayer mode.
Vin Diesel, Michelle Rodriguez and Tyrese Gibson will reprise their roles as Dom, Letty, and Roman, and joining the cast are Sonequa Martin-Green (The Walking Dead) and Asia Kate Dillon (John Wick: Chapter 3 – Parabellum).
---
Cyberpunk 2077 (September 17)
CD Projekt Red | Xbox One, PS4, PC
Arguably the most anticipated game of 2020, Cyberpunk 2077 is an open-world, action-adventure story set in Night City, a megalopolis "obsessed with power, glamour and body modification."
You play as V, a mercenary outlaw chasing a "one-of-a-kind implant that is the key to immortality." Players can customize their character's cyberware, skillset and playstyle, and explore make story choices which the game's developer claims will shape the world around you.
---
Obsidian | Xbox One, PC
Grounded, which will be the first Xbox Game Preview title available via Game Pass, has players "shrunken to the size of an ant" and tasked with surviving in the micro-world of a suburban backyard.
Players must gather, craft and build bases with everyday objects found within the yard, Obsidian said, searching for life-saving resources and living alongside giant, peaceful insects while fighting to survive hostile inhabitants. The game world can be navigated solo or in four-person co-operative multiplayer, where players work together to complete missions or explore.
---
Ghost of Tsushima (Summer)
Sucker Punch | PS4
Ghost of Tsushima is set during the Mongol invasion of Japan in 1274, a time of "warfare, chaos, and violent change."
Players take on the role of Jin Sakai, a powerful samurai warrior whose adventure draws on Japanese history and the traditions of samurai cinema to craft what Sucker Punch calls "a gorgeous tale of revenge, empowerment, and hope."
---
Tell Me Why (Summer)
Dontnod | Xbox One, PC
Set in small-town Alaska, Tell Me Why puts players at the heart of a mystery in an "intimate, true-to-life story" where twins Tyler and Alyson Ronan use their bond to unravel memories of a loving but troubled childhood.
"The core mechanic of the game is the special bond Tyler and Alyson share and is also a theme strongly anchored into the DONTNOD storytelling approach," said game director Florent Guillaume in November. "Over the course of the story, players will explore the identical twins' different memories of key events and choose which memory to believe. Ultimately, the choices players make determine the strength of the twins' bond—and the future course of their lives."
---
Halo Infinite (2020)
343 | Xbox One, Xbox Series X, PC
Halo Infinite was revealed at E3 2018 and is described as a "spiritual reboot" of the first-person shooter series, which launched in 2001.
Set to be available for both Xbox One and the next-gen Xbox Series X console, Infinite continues the Halo 5: Guardians storyline and takes the franchise in "ambitious and unexpected directions," according to Xbox. The game will be powered by 343's new Slipspace Engine.
---
Lizardcube, Guard Crush | Xbox One, PS4, Switch, PC
Developed in collaboration between Lizardcube (Wonder Boy: The Dragon's Trap) and Guard Crush Games (Streets of Fury), Streets of Rage 4 will be the Sega brawler's first instalment in 25 years.
The game will also feature music from Street Fighter II composer Yoko Shimomura, Jet Set Radio composer Hideki Naganuma and Ninja Gaiden composer Keiji Yamagishi.
---
Axiom Verge 2 (2020)
Thomas Happ | Switch
The sequel to the acclaimed Metroidvania indie title promises a similar feel to the original game, "but not more of the same."
Created entirely by a single person, developer Thomas Happ, (including story, art, programming, music and design) Axiom Verge 2 will offer players the opportunity to discover the origins of the Axiom Verge universe.
---
Star Theory Games | PC
The sequel to one of the most popular simulation games ever, Kerbal Space Program 2 has been rebuilt by a new team at publisher Private Division "to meet the demands of modern and next-generation space exploration."
Players will be able to build a space program, construct powerful spacecraft, design resource-gathering colonies, and "much more," according to the game's developer.
---
Empire of Sin (2020)
Romero Games | PC
The character-driven strategy game set in 1920s Prohibition-era Chicago has players build their own criminal empire. You must then defend and expand your territory, and wield influence to make and break alliances.
Players will also be able to explore 1920s Chicago and "interact with a full cast of living, breathing characters, each with lives of their own that inform how they react to what you do (or don't do)… Schmooze, coerce, seduce, threaten, or kill them to get your way."
---
V1 | Xbox One, PS4, PC
Disintegration takes place around 150 years in the future and centres on piloting hovering, weaponised vehicles called gravcycles, while simultaneously commanding up to four AI-controlled ground soldiers.
The game is being worked on by a team of 30 people at V1 Interactive, the studio founded by Halo co-creator Marcus Lehto.
---
Watch Dogs Legion (Between April 2020 and March 2021)
Ubisoft Toronto | Xbox, PlayStation, PC, Stadia
Ubisoft's third Watch Dogs title takes place in a near future UK that has become an oppressive surveillance state, where ordinary citizens are preyed upon by a corrupt private military corporation and a powerful crime syndicate. Players must recruit Londoners to form a resistance movement, with every NPC in the game playable.
Following a delay to 2020, Ubisoft said Watch Dogs Legion would take "full advantage" of PlayStation 5 and Xbox Scarlett in their launch window.
---
Other notable 2020 releases
Related Products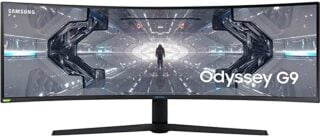 SAMSUNG 49-inch Odyssey G9 Gaming Monitor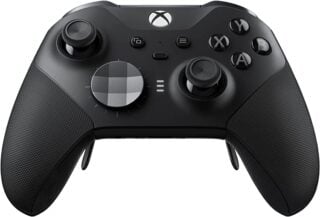 Xbox Elite Series 2 Wireless Controller
Other Products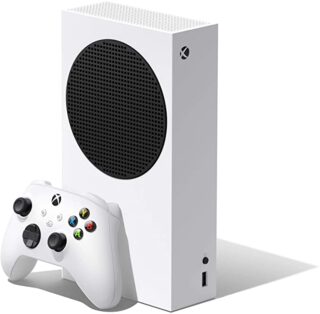 Xbox Series S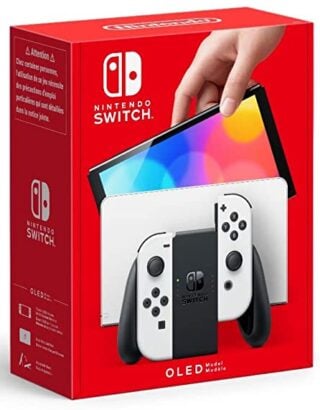 Nintendo Switch OLED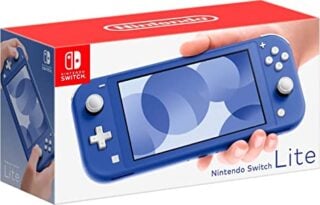 Nintendo Switch Lite
Some external links on this page are affiliate links, if you click on our affiliate links and make a purchase we might receive a commission.