Win: The new PlayStation doc signed by PS5 architect Mark Cerny
VGC Staff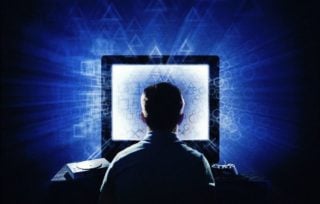 This is a blog post, where VGC writers post irreverent and (occasionally) entertaining coverage of video game culture.
PlayStation 5 architect Mark Cerny has kindly signed a copy of the new PlayStation Revolution documentary for VGC to give away.
Out now on digital platforms and at stores, From Bedrooms to Billions: The PlayStation Revolution is a feature-length documentary featuring interviews with key figures from Sony's gaming division, past and present.
Mark Cerny, Jim Ryan, Hideo Kojima, Phil Harrison, Kazunori Yamauchi, Fumito Ueda, David Jaffe, Shinji Mikami and more appear in the film, which launched to coincide with PlayStation's US and UK 25th anniversary.
For a chance to win a copy of the documentary signed by one of the key people behind PlayStation, simply fill out the form below. Good luck!