What will Nintendo announce in today's Direct?
After 18 months expectations are high – and Metroid and Zelda anniversaries deserve celebrating
Chris Scullion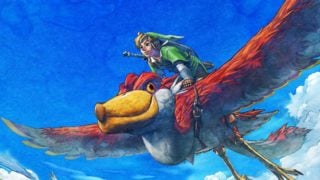 This is a blog post, where VGC writers post irreverent and (occasionally) entertaining coverage of video game culture.
Nintendo will live stream a full, 50-minute Nintendo Direct today – and it's been a long time coming.
Likely due to complications around the pandemic, the company's last general Nintendo Direct presentation took place on September 5, 2019, nearly 18 months ago.
It's fair to say then that anticipation is high for Wednesday's Direct, with Nintendo promising to share news on existing and upcoming Switch titles.
With major game anniversaries taking place later this year, Nintendo could surprise core fans with some celebratory news around the likes of Zelda and Metroid. Below, I speculate on what we could see during today's Nintendo Direct.
UPDATE: See all the news from today's Direct below.
---
Nintendo Direct news Feb 2021
---
---
A Zelda 35th Anniversary Collection
Last year marked the 35th anniversary of the Super Mario series, and Nintendo celebrated it in style with two time-limited releases: the free download game Super Mario Bros 35 and the full-price compilation Super Mario 3D All-Stars.
The success of the latter in particular – selling more than 5 million copies in just its first two weeks on sale – means it doesn't take Nostradamus to suggest that Nintendo might try the same trick for Zelda's 35th anniversary in 2021.
In fact, we wouldn't be surprised if this was a Zelda-heavy Direct in general, given that the official date of the 35th anniversary is February 21: just four days after the Direct.
The smart money would be on two things, in particular, being shown. The first, with any luck, will be a longer trailer for Breath of the Wild 2, whereas the second should hopefully be a Zelda compilation similar to the Mario one, containing a bunch of games from the history of the series.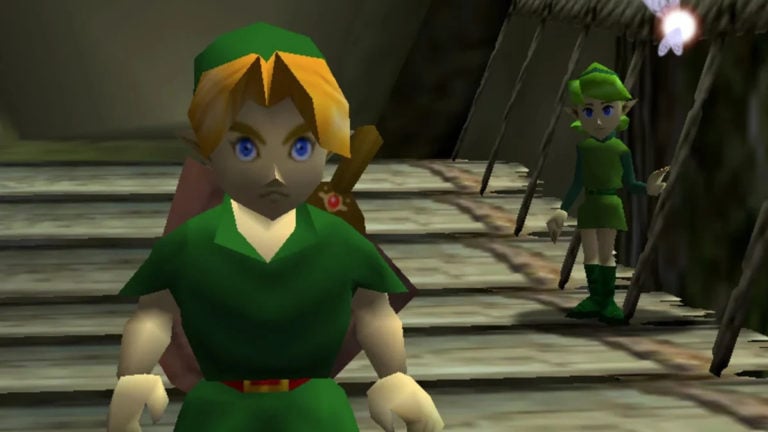 Twilight Princess and Wind Waker were already given the HD treatment on Wii U, and are now among just a handful of Wii U games that haven't been ported to Switch, so you'd imagine those will both be a no-brainer for a Switch release this year: perhaps they'll get their own release (either in a double-pack or standalone) in the same way Super Mario 3D World did this year.
Meanwhile, Ocarina of Time and Majora's Mask were also remade for the 3DS a while back, so it would be interesting to see if those versions were upscaled for inclusion in an anniversary collection.
The big one a lot of fans have their eyes on, though, is Skyward Sword, which hasn't been touched since it released on Wii, and also celebrates its own 10th anniversary this year.
When you consider all the other handheld Zelda games too, there are a lot of ways Nintendo could go with an anniversary collection. We're curious to see how it goes.
---
Something, anything, Metroid related (please)
This summer will mark four years since the announcement of Metroid Prime 4, and while the project's subsequent shift to Retro Studios might make it a little too early for a full reveal, fans are still expecting Metroid related news to drop this year.
Metroid turns 35 on August 6, and while Nintendo has shown in the past that it's more than willing to ignore the occasion, insiders have suggested that it already has suitable projects in line to celebrate Samus's birthday.
According to one noted industry insider, who has a strong track record for leaking first-party game plans, Nintendo is planning to release a 2D Metroid game for Nintendo Switch.

The report echoes earlier claims from another industry tipster in November 2019, who suggested that Nintendo was working on a pair of Metroid titles for Nintendo Switch, in addition to Retro Studios' Metroid Prime 4.
The alleged titles were said to be the long-tipped Metroid Prime Trilogy HD release for Switch and a 'Samus Returns-style' remake of Super Metroid.
According to the latest report, the unannounced game could also be related to Game Boy Advance title Fusion, which takes place after the events of Super Metroid.
Meanwhile, the Prime Trilogy HD report is backed by a claim from a senior journalist that the Switch port has been long finished, but that its release has been delayed due to the prolonged development of Prime 4.
---
When Ring Fit Adventure was released in late 2019 we don't think anyone expected it to do quite as well as it has. That said, the COVID pandemic and the subsequent closure of gyms in many places around the world led to a renewed interest in working out from home, and as a result, Ring Fit has now shifted an impressive 9 million copies.
It's been a little over a year since the COVID crisis started, and even though we're now in the stage where vaccines are beginning to roll out, you've got to imagine there will still be plenty of people out there who are wary about returning to public places like gyms for a while afterwards.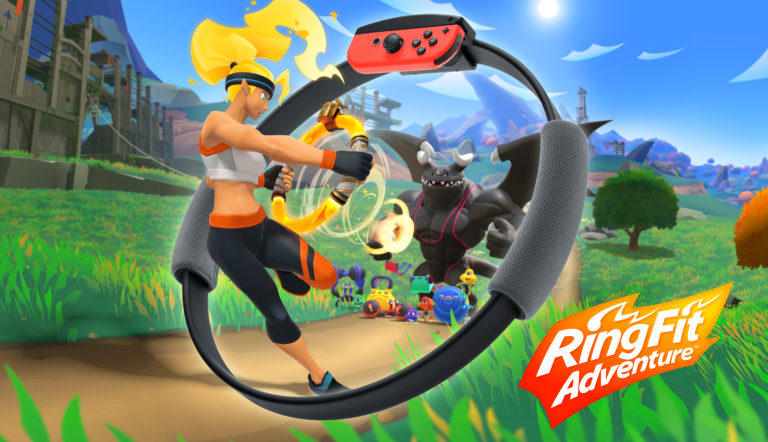 We wouldn't be surprised, then, to see Nintendo releasing a sequel to Ring Fit Adventure, both as a way to get more people into the series and to provide more workouts for those who've finished the first game's storyline and are looking for more things to do with their Ring-Con controllers.
We'd guess that if Ring Fit Adventure 2 is released it'll include a new co-op mode so that families could play through the adventure together. This would also allow Nintendo to continue selling an optional package with a Ring-Con included: both for those who didn't have the first game, and for those who did and want a second Ring-Con for multiplayer.
---
Nintendo 64 or Game Boy on Switch Online
Super Mario 3D All-Stars has shown that Nintendo 64 games can look fantastic on the Switch, especially if Nintendo takes the time to upscale pixel-based assets like in-game text and HUD icons.
When Switch Online launched on 19 September 2018, there were a bunch of NES games included that same day. Almost exactly a year later, on 5 September 2019, the SNES followed suit. To date, there are now nearly 90 NES games and nearly 50 SNES games available on the service.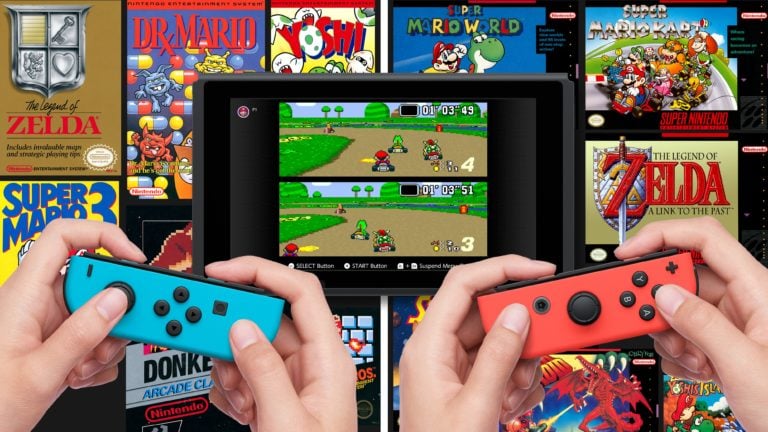 Internet logic would dictate that Nintendo 64 games should have come in September 2020, but common sense dictates that the disruption caused by the COVID pandemic combined with the extra complications required to perfectly emulate the Nintendo 64 architecture means Nintendo could be forgiven for taking its time with this.
That said, there's a real appetite now for another system to be added to Switch Online, and many are hoping it's going to be the N64 (especially after getting a taste of it with Super Mario 64).
It's important not to get carried away, however. It's also worth bearing in mind that this year also marks the 25th anniversary of Pokemon, and with the likelihood that games like Ocarina of Time and Majora's Mask may be included in some sort of paid compilations instead, don't count out the possibility that we could get Game Boy and Game Boy Color on Switch Online instead this year, with Pokemon Red and Blue at launch.
Related Products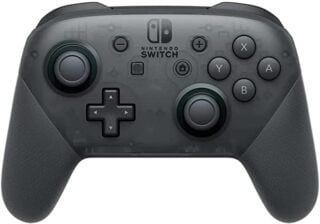 Nintendo Switch Wireless Pro Controller
Pokémon Scarlet and Violet Dual Pack
Other Products
Some external links on this page are affiliate links, if you click on our affiliate links and make a purchase we might receive a commission.