VGC Live: Watch us play NBA 2K22's MyCareer story mode
VGC's Twitch channel will be streaming the first hour or so of 2K Sports' latest
Chris Scullion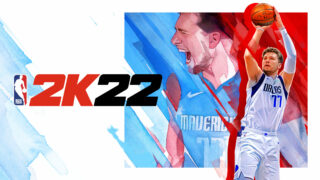 This is a blog post, where VGC writers post irreverent and (occasionally) entertaining coverage of video game culture.
The initial response to our first VGC Live stream on Twitch was beyond what we could have expected.
A huge thank you to everyone who turned up for our debut stream, in which we played the first hour of Sonic Colours. If you missed it, you can watch the full replay here.
Today, though, we're switching things up by streaming the opening section of the MyCareer story mode in NBA 2K22, which was released on Friday.
We'll be playing through the Xbox Series X version with our created character Jake McPake (who we'll create and get ready before the stream starts so you aren't wasting time watching us messing around in a character creation screen for 20 minutes).
The stream will be taking place today at 9pm BST (4pm ET, 1pm PT) and will last for around an hour. We'll then update the site with the on-demand version shortly afterwards.
If you want to see more of our streams in the future, please do head to our Twitch channel and click the Follow button to be informed when we're starting a new stream. Naturally, we'll also tell you in advance on the main VGC site too.
We hope to see you there to mock us mercilessly for being terrible at the game due to our new character's complete lack of stats.