'Uncharted had a great ending… leave it alone' – Comments of the Week
We round up the correspondence VGC has received this past week
Chris Scullion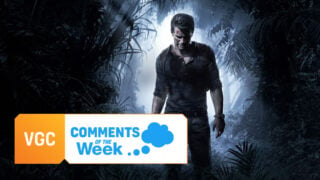 This is a blog post, where VGC writers post irreverent and (occasionally) entertaining coverage of video game culture.
We spend all week writing words for you, our dear readers, so it's only fair that we read the words you write back at us.
Comments of the Week is our weekly round-up in which we look at our favourite:
Comments posted in our
Replies to our tweets
Messages in the VGC Discord server (join us!)
Comments on our YouTube videos
To qualify for Comments of the Week, a comment doesn't have to necessarily be amusing (though it certainly helps its chances). It can be a good point, an interesting observation or, on occasion, something so ridiculous it has to be called out.
It should go without saying, but if you want to have a chance of being featured in Comments of the Week in the future then be sure to comment on our articles, reply to our tweets, comment on our YouTube videos and join our Discord server. We'll take it from there.
Here's what made the cut this week.
---
Comments of the week
On its 6th anniversary, Star Fox's artist calls on Zero to be ported to Switch
"Would be nice, but Wii U version would be more unique since you could used the gamepad to look in 1st person and control the arwing from the cockpit – if you used both tv and the gamepad, while the "switch" version you have to switch between 3rd person and 1st person view."
This is true, Nintendians, but that's also one of the reasons most people were critical of the Wii U game. If Nintendo could figure out a way to ditch the double-screen gimmick and give players a single, workable viewpoint, it could transform the experience.
---
Microsoft is reportedly exploring integrating ads into free to play games
"I'm cautiously optimistic about this. Marketing and advertising are evil (RIP Mr Hicks) but it's a reality that will always try to insipidly insert itself and eventually ruin everything. If it's inevitable then I like what MS are exploring.
"An ad on a billboard in a city sandbox is a far more attractive and less intrusive idea than having Lara Croft wearing Northern Face branded clothing or being forced, after a hard day's work just when you're ready to switch off, to watch a short video about a charity appeal with guilt inducing imagery before you can rack your shot gun and venture out to defend the earth."
Most responses to this story were predictably negative, but here Caffeine Rage puts across the argument that, look, if we're now living in a world where ads in free-to-play games are a necessary evil, then at least this way they're a passive thing rather than actively appearing in front of the player and forcing them to watch them, as is the case in so many current mobile games.
---
Sony is also reportedly planning to put ads in PlayStation games
"I mean if all it is, like something as simple as just a Billboard and thats all. Nothing to click on, no rewards just random Billboard that a Player might see while passing by the area or in a stadium billboard/led billboard type thing.
"Im ok with that only. But I dont want any clickable ads, Nothing that will popup window to a website, No video type ads.
"A Simple Billboard ad. like irl. Go ahead. Nothing else."
Just for the sake of balance, here's Lizzyroo with a similar take when it was announced later in the week that Sony was having similar ideas.
---
God of War director asks fans to be patient for Ragnarök news: 'Something cool is coming'
"God of War is one of the best games (in my all-time top 5) I have ever played, so Santa Monica can take as long as they want to with making sure Ragnarök it is as good as it can possible be as far as I'm concerned."
Come on Terry Sazio, that isn't how it works. This is the internet, you're not allowed to be patient.
---
Naughty Dog recruiter seemingly hints at plans for more Uncharted games
"I just played the whole series across 2 weeks. It had a fantastic ending. Have the decency to leave it there. Don't pull a metal gear and keep trying after its over"
But what if there are other things that still have to be charted, Leon Evelake?
---
A PlayStation animator could be hinting at a Last of Us remake for 2022
"I am confused about The Last of Us remake for PS5 … why is it even happening? I bought The Last of Us PS3 bundle. Then the remaster on PS4. They are trying to sell it to us again on PS5?"
Makes you wonder, Fallenlords, whether this remake will truly be the last of The Last of Us.
---
Returnal director says Housemarque could always 'do more' to make games more accessible
"Meh, I reached the city biome and that's it, the game is too difficult for me going forward no matter how much I tried, and I don't have enough free time in my life to mindlessly sink into this. So congratz, the lack of an easier game mode made me abandon the game. The money was spent, I've enjoyed it enough for what I paid so I don't mind, but if the point was to experience a narrative, that was not possible in my case."
It does raise that ever-endless discussion, Nitu Andrei – if players want to see how the story ends, should they be offered an easier way to do so?
---
Microsoft 'hasn't discussed' Bobby Kotick's post-acquisition employment status, it's claimed
"Same reason you don't ask Turkeys what they're doing after Christmas."
To be fair, Lam Booner, they'd probably say they're going on a diet like everyone else does.
---
Blizzard is polling interest in NFTs and 'play to earn' games
The answer to the question isn't relevant. It's that they're even asking. If they have so little conviction as a creator that they wouldn't even bother taking a stand against all this blockchain bullshit, or worse, they think that it isn't bullshit, then that tells you all you really need to know.
It's a fair point, Karl Hendrikse. Seems some developers are in favour of NFTs, some have publicly come out and expressed their hatred for them, and then there's this middle ground where some are waiting to see if the backlash dies down first.
---
PSVR's latest exclusive looks like it's had a disappointing release
"We really can't understate the mental hurdle that is setting up the PSVR unit. Especially for anyone with pets in their home, because leaving that tangled mass of wires lying around just invites disaster. Was kind of hoping PSVR2 would be wireless like the Oculus Quest, I just don't see the peripheral taking off without some practical improvements to its ease-of-use."
We had a lot of comments like dingodile's this week, with some saying they bought a PS VR at launch and now it's in a box because of the hassle involved in setting it up. If PS VR 2 is going to be a success beyond its initial launch it's going to need some truly must-have experiences to justify keeping it plugged in.
---
Tweets of the week
So presumably the word 'assured' hasn't done all it intended to, then.
---
We can confirm that anyone who doesn't know the ways of the Wu Tang is indeed average.
---
Wow, that would certainly be a cool design. And then, on the other end of the scale…
---
Quick, get it in Gran Turismo 7 and charge 3 million credits for it.
---
It really is the most bizarre way of releasing a simple retro compilation. Holding back menu animations as DLC is just mind-boggling.
---
To be fair, Crazy Taxi is still a great game, and just because an imitation like Taxi Chaos wasn't, that doesn't mean the idea isn't sound.
---
This was looking like another 'git gud' rant, but then turned into a nice, inclusive tweet. Phew.
---
Then how do you explain Left 4 Dead?
---
Insulting groups of innocent people just trying to live their lives isn't satire. GTA games are at their funniest when they punch up.
---
We literally just did. That's what you were replying to.
Related Products
God of War Ragnarök (PS5)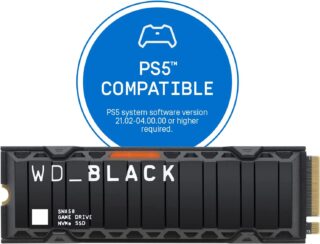 WD_BLACK 500GB M.2 SSD with Heatsink
Other Products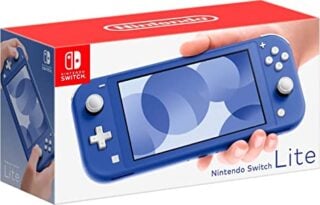 Nintendo Switch Lite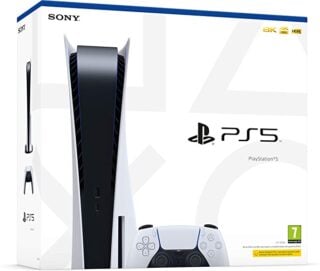 PlayStation 5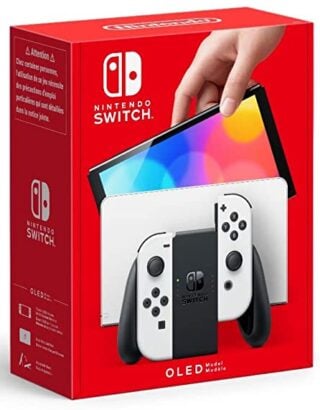 Nintendo Switch OLED
Some external links on this page are affiliate links, if you click on our affiliate links and make a purchase we might receive a commission.