'Starfield better not be Skyrim in Space' – Comments of the Week
We round up the correspondence VGC has received this past week
Chris Scullion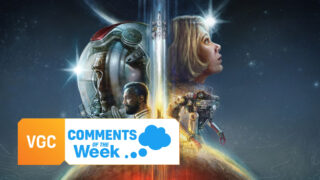 This is a blog post, where VGC writers post irreverent and (occasionally) entertaining coverage of video game culture.
We spend all week writing words for you, our dear readers, so it's only fair that we read the words you write back at us.
Comments of the Week is our weekly round-up in which we look at our favourite:
Comments posted in our
Replies to our tweets
Messages in the VGC Discord server (join us!)
Comments on our YouTube videos
To qualify for Comments of the Week, a comment doesn't have to necessarily be amusing (though it certainly helps its chances). It can be a good point, an interesting observation or, on occasion, something so ridiculous it has to be called out.
It should go without saying, but if you want to have a chance of being featured in Comments of the Week in the future then be sure to comment on our articles, reply to our tweets, comment on our YouTube videos and join our Discord server. We'll take it from there.
Here's what made the cut this week.
---
Comments of the week
Review: Lego Star Wars – The Skywalker Saga is one of the best Star Wars games ever
"Ah yes, the Skywalker Saga.
"Those six movies that ended with Return of the Jedi."
You can pretend all you like, Techngro, but it doesn't make it true!
---
New Starfield early images have allegedly leaked online
"Cautiously optimistic for Starfield, but still leaning heavily on the side of cautiously. Bethesda can make great games, but we also know they can be beyond a buggy mess too. New IP, new engine – signs that Howard perhaps is trying to get out of his comfort zone.
"But for all the ViDocs and screenshots and everything else… I NEED to see gameplay. We ALL NEED to see gameplay. Sooner rather than later as well. I want Starfield to be a genuine good game that allows us to experience something new and not just 'Skyrim in space'."
Surely they would have just called it Spacerim if that was the case, Terry Sazio?
---
A demo for an unannounced Gex game has appeared online
"I think 'unreleased' would be a better fit for the title, but I guess unnanounced gets more clicks."
It was never announced though, TheSpanishBot?
---
An orchestra's Kirby cover song just won a Grammy
"This is so awesome. The band's great, they have the best Chocobo Theme version ever. Glad they've won – and they did it in a non-visual media category, meaning they were up against "regular" music (for lack of a better word), including an arrangement for a Braveheart song by the London Symphony Orchestra. That's no small feat."
Hang on, Blog Re: Games. They beat Braveheart? Well, this just won't do. FREEEDDOOMMMMM
---
Ron Gilbert is officially creating a new Monkey Island game
"I look forward to fighting more dairy farmers!"
How appropriate, Caffeine Rage. You fight like a cow.
---
Despite huge investment, metaverse games are reportedly struggling to retain players
"Hey gamers, it's me, huge investor who is very smart at stocks. I have devoted vast resources to the research of the human emotion of 'fun' and developed a great understanding of it. I've observed that gamers very much enjoy partaking in this 'fun' emotion, and I believe it mostly involves strapping a little screen directly onto your eyeballs, standing in a lifeless virtual facebook lobby, and fumbling through awkward menus to purchase digital dance routines and fake clothing items.
"So imagine my befuddlement upon reading that gamers actually do not want to do these things! That is why I am proud to announce that I will be investing millions in a new education initiative aimed at raising awareness in the gamer community about the joy of exchanging dollars for strange tokens and performing the Carlton dance virtually with strange men on the internet."
But other than that you're up for it, dingodile?
---
GameStop is reportedly cancelling Amico pre-orders at Intellivision's request
"Intellivision have become the corporate equivalent of Will Ferrell's Mustafa in the Austin Powers movies."
That's quite the reference, McShifty. Just to make everyone feel old, the last Austin Powers film was 20 years ago now.
---
Tweets of the week
Sshhhh, don't give them ideas.
---
We're with you on that one, to be fair.
---
Can't wait for the tips on how to grind the pilot episode.
---
Now that's a zinger if ever we saw one.
---
Ah, the noble use of the term 'wifing'.
---
There's always a catch!
---
Yes. Yes, let's.
Related Products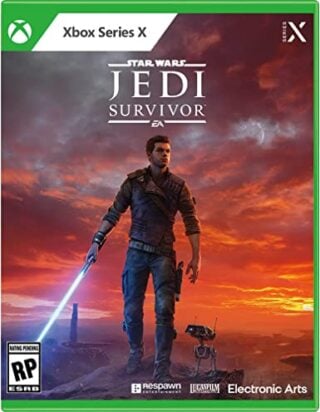 Star Wars Jedi: Survivor (Xbox Series X/S)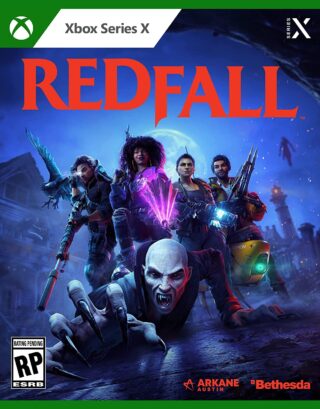 Redfall (Xbox Series X/S)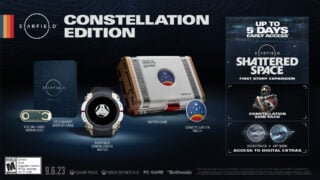 Starfield Constellation Edition (Xbox Series X/S)
Other Products
Some external links on this page are affiliate links, if you click on our affiliate links and make a purchase we might receive a commission.