PS5: 8 details you might have missed in Sony's big reveal
Ray-traced Gran Turismo, a glimpse at the OS, a horizontal system and more…
Mike Jackson
This is a blog post, where VGC writers post irreverent and (occasionally) entertaining coverage of video game culture.
Sony Interactive Entertainment did well to pack a ton of gameplay trailers and a strong hardware reveal during its PS5 presentation, along with a few teasers and details that you may have missed.
It was a feature-packed presentation and I've spent the evening picking through some of the finer details to extract some interesting points that you really should pay attention to.
---
Yes, The PS5 can lay Horizontally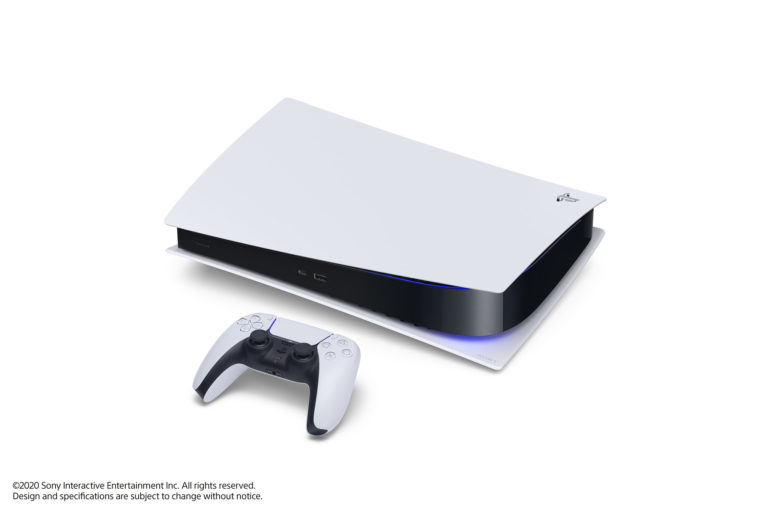 We only got a brief glimpse during the presentation – literally a single second – but Sony did reveal the PS5 laying in its horizontal configuration towards the end of the reveal. So those freaking out about the PS5 not fitting into their entertainment setup can relax.
Sony later followed up with nice high-resolution shots of the new console sat horizontally, and while it's not as imposing, the striking design is still quite remarkable. The question is how the PS5's thermal systems will cope when laid down, and whether or not it will have a tangible effect on performance.
---
A Glimpse of the Interface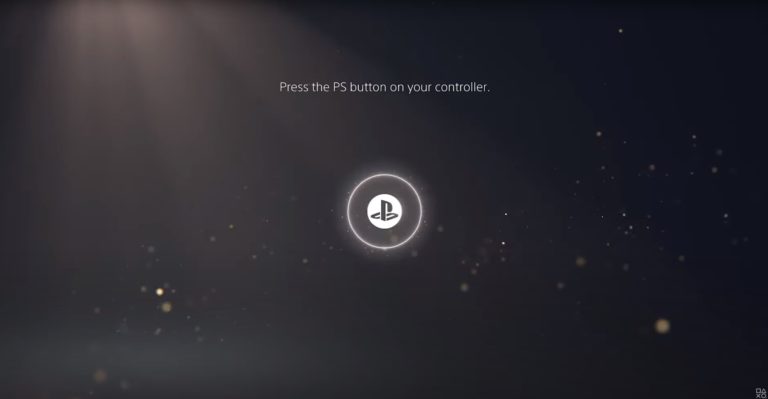 Right after the Hitman 3 trailer, Sony offered a very brief glimpse of what looked to be the first footage of the PS5's home interface. It really was just a teaser – it looked like a boot sequence followed by a prompt to turn on the PS5 DualSense controller.
If what we saw was anything to go on, the PS5's system interface falls in line with the stylized, classy look of the PS3 and PS4, and if that is true of the console's wider featureset, we look forward to seeing a simple and intuitive user interface and custom themes.
---
It's a Big Beast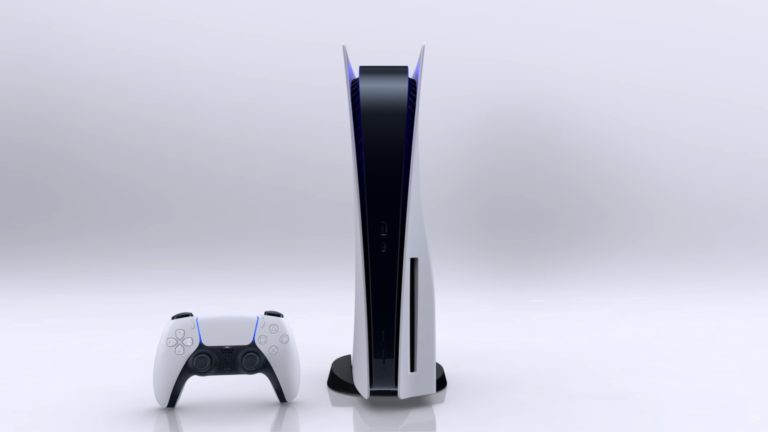 We won't know exactly how big the PS5 is until we get it into our hands, but we can make some rough calculations based on some of its familiar components. We all know roughly how big a CD is, and the PS5 has a disc slot on the front.
And if you compare that somewhat known dimension to the full frame of the machine, we'd say you're looking at a console of remarkable heft. If you thought the OG PS3 was big, the PS5 may come as a shock. Basically, make sure you clear some significant space on your TV stand for it before you rush out to grab yours later this year.
---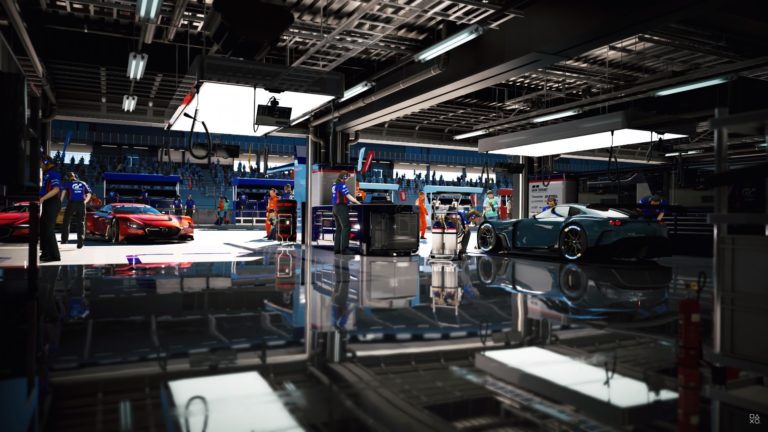 A number of games in the presentation showcased some of the high-end hardware features of the PS5, and the Gran Turismo 7 trailer was one of the most significant.
The shot of the drivers in that very shiny garage offered a look at some truly remarkable ray-traced reflections. Ray tracing is one of the most advanced features of the next-generation consoles – a rendering technique so expensive that it was previously only possible on supercomputers costing thousands just a couple of years ago.
---
Ratchet & Clank's Impossible Warping was Very Next-Gen
To the layman, the Ratchet & Clank: Rift Apart was just another gorgeous, action-packed trailer from Insomniac's consistently great-looking platform series. But what was truly remarkable about it was how it demonstrated PS5's insane load speeds.
Ratchet and Clank are shown passing through warp gates that transport them from one large, detailed world into another. In one scene they fall through multiple warps, each time appearing in a massive new world. Such a feat is simply not possible on current-gen hardware and this is thanks to the ridiculously fast SSD in the PS5, which allows for load speeds of 5.5GB per second. That's fast enough to load in entire levels in a split second, signalling the end of the long-winded load screen.
---
A Look at the Front IO Ports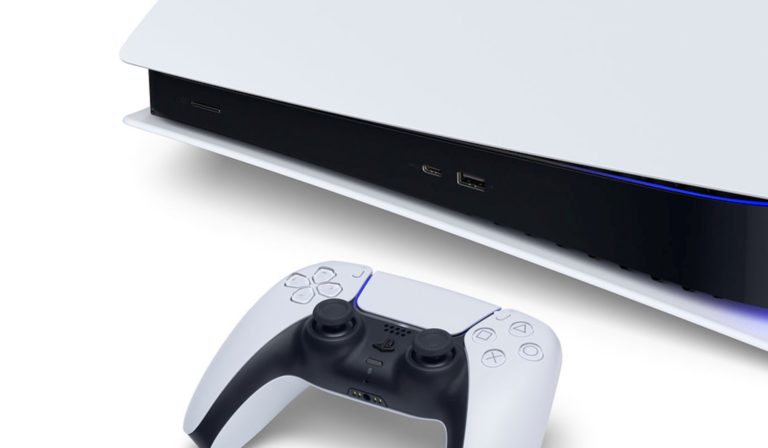 The long-awaited reveal of the PS5 hardware didn't quite give us a comprehensive look at the system, but what we can see on the front are two buttons and two ports. The buttons are almost certainly power and eject buttons (the eject button is missing on the digital-only version).
The ports appear to be one USB Type-A and one USB-C port. The USB Type-A port is no doubt included to ensure PS5's compatibility with the widest range of existing peripherals (think about keyboards, arcade sticks and the like), while the USB-C port is effectively the new standard and will increasingly become the standard port on everything.
It's worth noting that USB-C is an incredibly versatile port, capable of super-fast data transfer (up to 2.4GB per second), audio, and video out (possibly good for a VR headset?).
---
A better look at the controller

We glimpsed another look at the new DualSense controller during the showcase, and while much of it was a rehash of the information revealed back in April, we did get a look at it from a new angle.
Sony showed off the underbelly of the controller where you can see the microphone jack flanked by metal contact points for added expandability. We still didn't get a proper look at the rear of the controller though, so there's still potential for more surprises, like additional inputs. Or maybe just a boring serial number sticker. Whatever.
---
Don't Gloss Over the Peripherals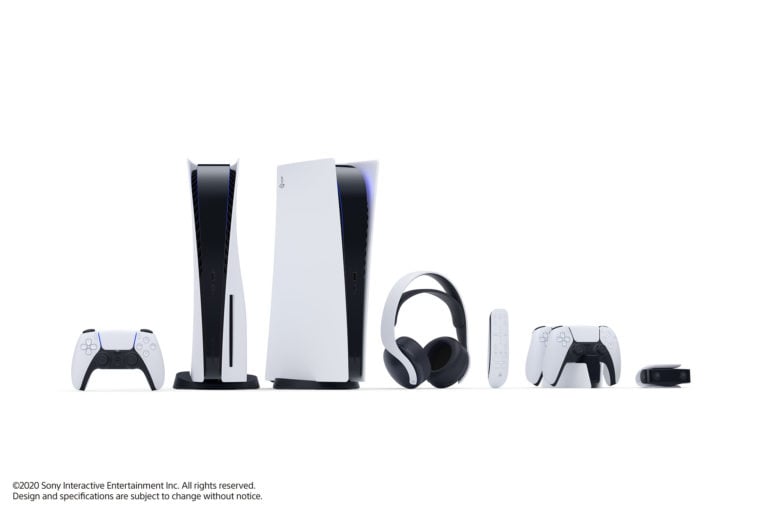 Sony blasted through the reveal of a whole slew of new peripherals designed specifically for the PS5, and they deserve more attention than they got.
There was a DualSense Charging Station, which looked to be capable of holstering two controllers at once. Sony showed the latest revision of its longstanding PlayStation headphones, the Pulse 3D Wireless Headset, which ought to get you access to the PS5's newfangled spacial audio trickery.
The dual-lensed HD Camera was interesting because it throws up more questions about its potential role in Sony's future VR plans, and we also got a look at the PS5 Media Remote. Which looked like a remote.
All are dressed in the same edgy two-tone alien styling as the PS5 itself, which we think looks smashing. Sadly, absolutely no pricing was revealed.
Related Products
God of War Ragnarök (PS5)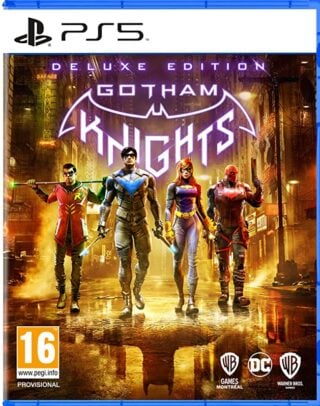 Gotham Knights - Deluxe Edition (PS5)
Other Products
Some external links on this page are affiliate links, if you click on our affiliate links and make a purchase we might receive a commission.