Podcast: Yahtzee and Nick Calandra talk Second Wind and the end of Zero Punctuation
The pair left The Escapist alongside other members of their team earlier this month
Jordan Middler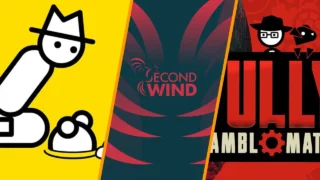 This is a blog post, where VGC writers post irreverent and (occasionally) entertaining coverage of video game culture.
In a VGC podcast special, Ben 'Yahtzee' Croshaw and Nick Calandra join VGC's Jordan Middler to discuss their new venture, Second Wind.
Formed following Calandra's dismissal from The Escapist (owned by Gamurs Group), the team has already amassed almost 200,000 YouTube subscribers before ever releasing a video.
In this podcast, we discuss what led to the dismissal, the future of Yahtzee's Zero Punctuation review brand, and how you fund a large team in the gaming media space in 2023.
The video version of the podcast is available below, and will come to audio platforms in the coming days.