Comments of the Week: 'Publishers want independence, but also a sugar daddy'
We round up the best of the correspondence VGC has received this past week
Chris Scullion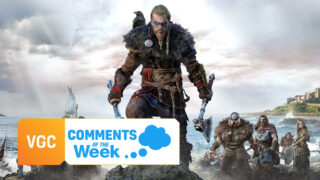 This is a blog post, where VGC writers post irreverent and (occasionally) entertaining coverage of video game culture.
We spend all week writing words for you, our dear readers, so it's only fair that we read the words you write back at us.
Comments of the Week is our new weekly section in which we look at our favourite:
Comments posted in our articles
Replies to our tweets
Messages in the VGC Discord server (join us!)
Comments on our YouTube videos
To qualify for Comments of the Week, a comment doesn't have to necessarily be amusing (though it certainly helps its chances). It can be a good point, an interesting observation or, on occasion, something so ridiculous it has to be called out.
It should go without saying, but if you want to have a chance of being featured in Comments of the Week in the future then be sure to comment on our articles, reply to our tweets, comment on our YouTube videos and join our Discord server. We'll take it from there.
Here's what made the cut this week.
---
Comments of the week
"It's so common for these companies to blame outside factors for their shortcomings.
"So what EA is saying is that 'if it wasn't because Halo Infinite, people would had accepted a broken and boring Battlefield game'
"It's so crazy that they think so little of consumers…"
Can't really argue with Johnny's logic here. EA's claim that Halo Infinite was more polished does imply that it felt Battlefield was 'good enough' in the state it released in.
---
"Xbox is giving PlayStation a lot stiffer competition this gen than it did last gen. I expect console sales to be a lot closer than it was during the PS4 / XBO era. We'll see how this plays out in the next 6 months or so."
It's certainly going to be an interesting one, DavisRex. Hard to compare them at the moment because they're both still selling out as soon as new stock's available, so it does seem to be a case of which company can make them quicker at the moment, not who's selling better.
---
"This really feels like the first time a AAA has achieved Breath of the Wild on a home console, which is very special indeed. I won't be playing it for awhile (still finishing Zero Dawn), but the game looks absolutely incredible, and importantly, they made the gameplay varied enough to carry it as well this time around. Very excited for when the Complete Edition comes!"
Ummm, rogueCortex, wasn't the first time a AAA achieved Breath of the Wild on a home console… Breath of the Wild?
---
"No one likes snoop Pervy dog why kill yet another game with a poo rapper"
Woah, steady on, Donkey 66, such outrageous language is enough to make a hardcore gangster rapper blush.
---
Tweets of the week
It's an overused meme, but there are times when it works well. This is one of these times, @Lazerz_Ar.
---
Isn't that what we all want in life, @arikittox? That's the best of both worlds.
---
Remember to donate some of it to your favourite video game news site, @GoatArmageddon.
---
The campaign to bring back Star Fox Zero starts now, @Soplox. Well, assuming there isn't already one, that is.
---
At least those chambara skills will come in useful when fighting the SWAT team, @michaelsamiller.
---
Obviously you aren't familiar with the fireworks industry, @joefray_.
Related Products
God of War Ragnarök (PS5)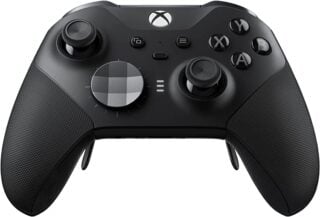 Xbox Elite Series 2 Wireless Controller
Other Products
Some external links on this page are affiliate links, if you click on our affiliate links and make a purchase we might receive a commission.