Comments of the Week: 'Let Motive take as long as it needs for Dead Space'
We round up the best of the correspondence VGC has received this past week
Chris Scullion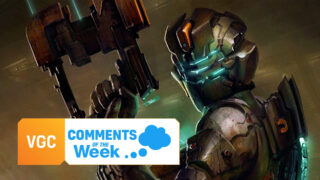 This is a blog post, where VGC writers post irreverent and (occasionally) entertaining coverage of video game culture.
We spend all week writing words for you, our dear readers, so it's only fair that we read the words you write back at us.
Comments of the Week is our new weekly section in which we look at our favourite:
Comments posted in our articles
Replies to our tweets
Messages in the VGC Discord server (join us!)
Comments on our YouTube videos
To qualify for Comments of the Week, a comment doesn't have to necessarily be amusing (though it certainly helps its chances). It can be a good point, an interesting observation or, on occasion, something so ridiculous it has to be called out.
It should go without saying, but if you want to have a chance of being featured in Comments of the Week in the future then be sure to comment on our articles, reply to our tweets, comment on our YouTube videos and join our Discord server. We'll take it from there.
Here's what made the cut this week.
---
Comments of the week
"Dead Space was an incredible game, so I don't want this reimagining to be ruined by it being rushed out before it's ready.
Let Motive take as long as they need to bring back Isaac Clarke to us."
It's like that famous line Miyamoto once said, Terry Sazio. We don't remember it exactly but it was something to do with undead mutants tearing faces off.
---
"I'm just happy to finally play and beat Back From the Sewers and NES TMNT. No rewinds needed. I beat Snake Rattle and Roll legit, I can beat this."
To be fair, Terralico, the NES TMNT was a whole different ball game to Snake, Rattle & Roll in terms of difficulty.
---
"This is a cool idea. I wonder how it will affect remixes from people like Alex Moukala."
We'd imagine it won't affect them any more than it already does, Joseph Kasak. Square Enix's copyright on the music remains the same, regardless of whether it uploaded it to its own YouTube channel.
---
"This comments section is going to be fun…"
No, McShifty, it wasn't.
---
"What if a delivery comes to your door mid-fight? Accessibility options should be that, an option. And yes, there should be an easy mode too, you don't have to play it and you could even have none of the trophies unlock for an easier mode…but it should still be an option.
"Not that it matters, it bothers the insecure fans of From Software games more than it bothers people who don't buy the game. We will just keep not buying the game.
"Bad business if you ask me, you could satisfy 2 audiences instead of just 1 and make more money. People won't boycott the game if it had an easier mode, they will just play it on the more traditional difficulty and players with less skill would be more inclined to purchase the game, win-win?"
Oh, Colin Burton, what have you done… I mean, we agree with you, but that's poking an enormous bear, that is.
---
"Now the question is how much is it going to hurt Platinum Games."
Hopefully not too much, katamaran-dameko. A strong Platinum is always welcome in the industry.
---
Tweets of the week
To be fair @nickurrz, they add older wrestlers based on how they looked at the time. It'll be the WrestleMania I version of Mr T from the '80s. After all, there are loads of deceased wrestlers in the roster, and 2K has thankfully decided to portray them based on how they looked when they were alive.
---
We get the feeling a lot of people will share the notion, @GlacierAnge1.
---
Agreed, @RyanAClarke, we're up for this one. It looks ridiculous in the best way.
---
YouTube Premium is the way forward, @TotoMimoTweets. If you want to throw lots of money at YouTube, we mean.
---
It's certainly been a bit of an unfortunate series when it comes to real-world events affecting its release dates (understandably so, of course), @MonsterJail.
---
While we approve of the joke, @Mondu89, it wasn't a typo! 'Stadia' is the plural of 'stadiums'.
---
Agreed, @Terranauts93. This feels like it should be the way forward for games with lots of sequels.
---
The best one, @GoddessRistarte. The one where Glover is king. And not even Danny Glover or Donald Glover, who would also be suitable kings, but the old N64 one.
---
Well @NM_Che56, if they're still trying to cast for the God of War series…
Related Products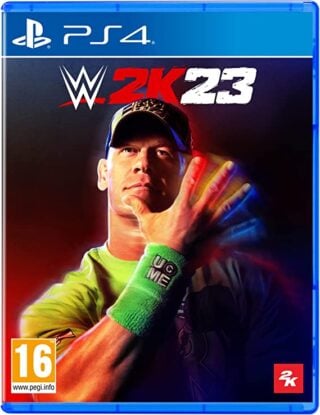 WWE 2K23 (PS4)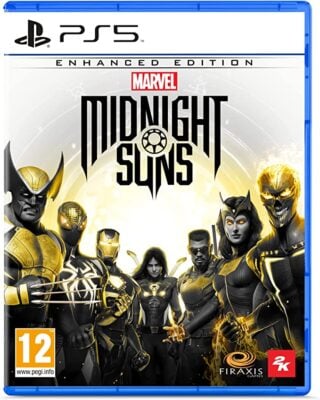 Marvel's Midnight Suns - Enhanced Edition (PS5)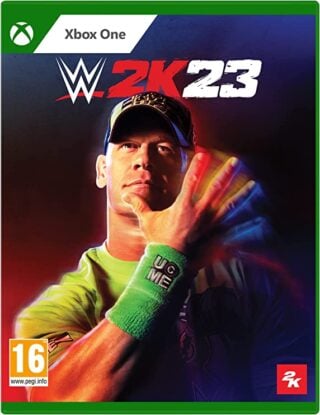 WWE 2K23 (Xbox One)
Some external links on this page are affiliate links, if you click on our affiliate links and make a purchase we might receive a commission.