Comments of the Week – 'It's a beautiful time to be a backlog gamer'
We round up the best of the correspondence VGC has received this past week
Chris Scullion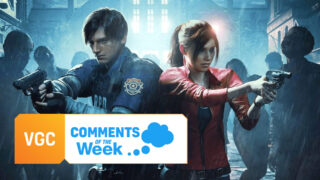 This is a blog post, where VGC writers post irreverent and (occasionally) entertaining coverage of video game culture.
We spend all week writing words for you, our dear readers, so it's only fair that we read the words you write back at us.
Comments of the Week is our new weekly section in which we look at our favourite:
Comments posted in our articles
Replies to our tweets
Messages in the VGC Discord server (join us!)
Comments on our YouTube videos
To qualify for Comments of the Week, a comment doesn't have to necessarily be amusing (though it certainly helps its chances). It can be a good point, an interesting observation or, on occasion, something so ridiculous it has to be called out.
It should go without saying, but if you want to have a chance of being featured in Comments of the Week in the future then be sure to comment on our articles, reply to our tweets, comment on our YouTube videos and join our Discord server. We'll take it from there.
Here's what made the cut this week.
---
Comments of the week
"With the amount they released/fired over the past 2 years you could create a new game roster."
That's not a bad idea, VXGAMING – maybe they could call it WWE 2K21 to make up for the one they didn't release.
---
"We hope next year to have Greek superleague
We wait to play Greece league almost 20years
Is to sad to have in the game league from country outside the European Union and not the Greece!!!"
We feel your pain, Δημήτρης Στεφανάτος. If it helps you can play as Celtic – none of the players look anything like them so you might as well just pretend they're Greek.
---
"Nice. I wonder if the combination of this optimization and foveated rendering will make it possible to finally get RT in VR. It's admittedly hard to appreciate RT in its current form, but in an immersive environment like that, it could be a real experience."
It feels like VR ray-tracing is still a long way off, rogueCortex, but it's a good point – the effect isn't really massive to some, but in VR it could be more striking.
---
"In other words, he would be happy to have the SteamDeck to be known as the Xbox Handheld."
We don't blame Gabe Newell to be honest, person who just has this 🗣 emoji for a face – if Microsoft has no plans to release one then Valve might as well try to position Steam Deck as the best way to play Xbox on the move.
---
"Congratulations! Thoroughly well deserved. I'd mostly lost faith in video game news sites until I found VGC, great to see you lot get the recognition!"
Look, we know what you're thinking, but we got so much abuse for a certain review this week that we're absolutely going to relish in a bit of positivity from Caffeine Rage.
---
Tweets of the week
That's right, @Gr8saiyaman88, anyone who bought these but couldn't be bothered taking them out of the wrapper has unwittingly played the long game and won.
---
Steady on, @jforsberg6, we're old enough to get that reference. And it was a flute, not a trumpet.
---
We'd still like to see the Amico make it to market, just to see if it could deliver on its interesting promises, but each news story makes @JoshGamnChannel's GIF seem more likely.
---
To be fair, @Raccoon94, developing one the world's most wanted games takes a little bit more effort than sitting in a van for a couple of hours and ringing some doorbells.
---
It's accurate, @BlovBritish. We'll give you that.
---
That's quite a stretch to get to that pun, @beemoh, but we appreciate the effort.
Just bookmark it and read it in a year then, @ChalsAbuah.
Related Products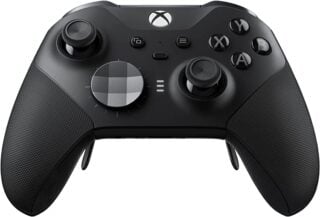 Xbox Elite Series 2 Wireless Controller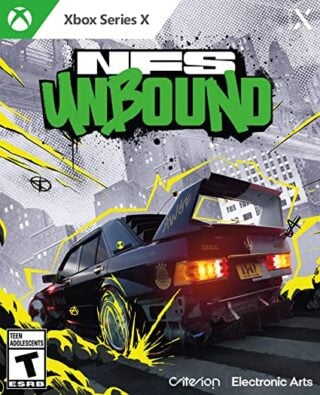 Need for Speed Unbound (Xbox Series X|S)
Other Products
Some external links on this page are affiliate links, if you click on our affiliate links and make a purchase we might receive a commission.