'But how easy will it be to downgrade your PS Plus tier?' – Comments of the Week
We round up the correspondence VGC has received this past week
Chris Scullion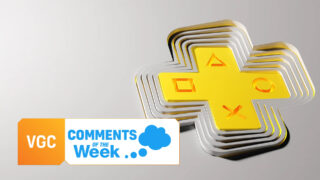 This is a blog post, where VGC writers post irreverent and (occasionally) entertaining coverage of video game culture.
We spend all week writing words for you, our dear readers, so it's only fair that we read the words you write back at us.
Comments of the Week is our weekly round-up in which we look at our favourite:
Comments posted in our
Replies to our tweets
Messages in the VGC Discord server (join us!)
Comments on our YouTube videos
To qualify for Comments of the Week, a comment doesn't have to necessarily be amusing (though it certainly helps its chances). It can be a good point, an interesting observation or, on occasion, something so ridiculous it has to be called out.
It should go without saying, but if you want to have a chance of being featured in Comments of the Week in the future then be sure to comment on our articles, reply to our tweets, comment on our YouTube videos and join our Discord server. We'll take it from there.
Here's what made the cut this week.
---
Comments of the week
Microsoft says Xbox has 'taken market share globally for two quarters in a row'
"There is something to be said when I can walk into my local WalMart and Target and they have multiple Series S in stock. For any tween who is into playing Fortnite or the guy who just wants to play the latest iteration of WWE 2k and MLB the Show they arent going to show loyalty to any brand.
"This could go a long way to making Xbox great again…but lets wait and see if they can get us some cool exclusives. Playstation could still come from behind and outsell the Xbox in the long run, especially when Spider-Man 2 releases."
UmaThurman (not the real one, surely) makes a good point here, it seems that Xbox is winning over fans of third-party games. It'll be interesting to see what happens if, when the Activision deal goes through, Call of Duty becomes a day one Game Pass title.
---
New GTA V update adds a motion blur slider for PS5 and Xbox Series X/S
"Does anybody enable motion blur? Seems like one of those options that is the first to be switched off."
Let Fallenlords know if you're part of the pro-blur movement. 
---
Sega is delisting the Sonic games included in the Sonic Origins collection
"Damn, Sega wants some sort of bingo of horrible practices with this collection?
"Well, if so, NFT's should come next…"
Ssshhh, nobody tell Лев Гринберг what Sega did recently.
---
Xbox is celebrating 20 years in Scotland with its own official tartan
"Would've preferred a Battered Controller with chips."
Careful VXGAMING, make stereotypical comments like that in Glasgow and it won't be the controller getting battered.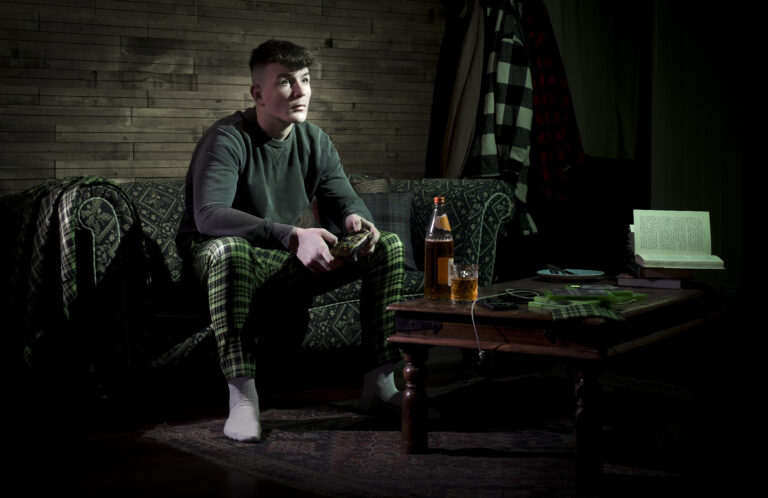 ---
PlayStation Plus game trials 'will be required for games priced $34 or higher'
"Demos were far more important in the PS1 era as they were one of the few ways you'd be able to check a game out… with streaming services being so common now you can easily find footage of someone playing the game online to get an idea of whether the game is for you or not."
It's a fair point, Lam Booner – demos are nowhere near as important as they used to be. They're still useful, though, because a video can only get across a certain amount of the experience.
---
PS5 is finally getting VRR support this week
"Oh about time. Now it's up to developers to incorporate it. It's important to remember that this type of thing isn't an automatic process."
We still shed a tear at the way PS3 developers generally turned the other way when Sony added 3D support back in the day, rogueCortex. A great feature roundly ignored.
---
Call of Duty's anti-cheat system can now make players invisible to cheaters
"LOL! I still don't understand cheating in Call of Duty (or any other game). It's like stuffing your pants and going to the mall. Like, on no level outside of delusion does it make any sense."
We… we don't really follow the analogy, Chris Rackley.
---
Sony claims users can 'easily' upgrade between PS Plus tiers
"It's always easy to upgrade to something more expensive…how about downgrading? That's the real question."
Indeed it is, MoreGames. It'll be interesting to see if Sony lets players move down a tier as easily as it will be to move up.
---
Apple is reportedly removing App Store games not updated in 2 years
"I have a feeling that game preservation for mobile games will be an absolute nightmare.
"Between Apple's totally obnoxious walled garden policies, the online-centric and server reliant nature of most of these games, and the general lack of enthusiasm about mobile from the types of serious gamers that do the heavy lifting when it comes to preserving traditional console/handheld games, I think most mobile games will inevitably end up lost to time."
Exactly, dingodile. It's already too late, in a sense: there are already so many old iOS and Android games that are gone forever because they were pulled from stores by their own developers, so with Apple getting involved too now it feels like preservation is going to be a case of minimising losses.
---
Tweets of the week
Thanks, we can't unsee that now. First person to mod Quake and replace the nailgun ammo with this logo wins a shiny penny.
---
Indeed it is. We're keeping everything crossed that there's a Snake in the grass and Konami is secretly working on a remaster.
---
We're up for it, we have to admit. As long as Gameloft cools it with the microtransactions it could be great.
---
Wow, didn't realise someone could hate socks so much.
---
We love the reactions to this story from non-Brits thinking this is a different type of prom.
---
Makes sense that the Celtic supporter's tweet is sitting above the Rangers one, though.
---
Oooft, good luck with that. Only 48 movies have ever done that in history, so a game movie would need to do better than The Dark Knight to join the billion club.
The Warcraft movie is the highest-grossing video game movie worldwide, and even then it 'only' grossed $439 million.
---
Absolutely true. However, if the games aren't preserved in the first place it kills the chance of them being made available in the future.
---
The campaign begins now.
Related Products
Other Products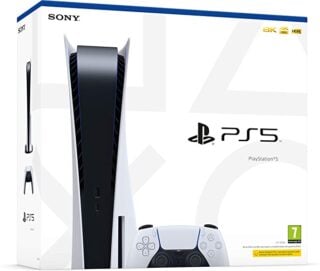 PlayStation 5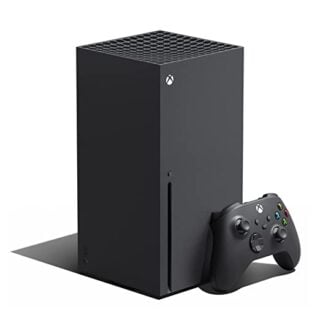 Xbox Series X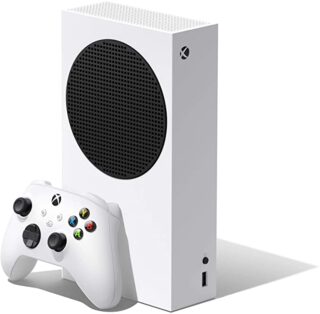 Xbox Series S
Some external links on this page are affiliate links, if you click on our affiliate links and make a purchase we might receive a commission.