'Breath of the Wild was lazy' – Comments of the Week
We round up the correspondence VGC has received this past week
Chris Scullion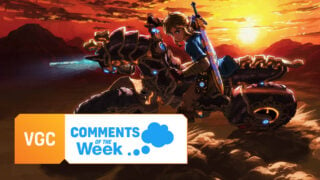 This is a blog post, where VGC writers post irreverent and (occasionally) entertaining coverage of video game culture.
We spend all week writing words for you, our dear readers, so it's only fair that we read the words you write back at us.
Comments of the Week is our weekly round-up in which we look at our favourite:
Comments posted in our
Replies to our tweets
Messages in the VGC Discord server (join us!)
Comments on our YouTube videos
To qualify for Comments of the Week, a comment doesn't have to necessarily be amusing (though it certainly helps its chances). It can be a good point, an interesting observation or, on occasion, something so ridiculous it has to be called out.
It should go without saying, but if you want to have a chance of being featured in Comments of the Week in the future then be sure to comment on our articles, reply to our tweets, comment on our YouTube videos and join our Discord server. We'll take it from there.
Here's what made the cut this week.
---
Comments of the week
"I wonder if Valve could come up with a solution that makes it easy to add an external gpu to the Steam Deck for much greater performance.
"That would add a lot more value to the Steam Deck for hooking the Deck up to a tv and playing games like you would with a gaming rig and might actually be appealing for many then actually building a gaming rig."
Good shout Paul, sounds like the sort of thing the Switch dock does, only with more oomph.
---
"Unfortunate. The bump in production rates makes me hope it'll actually be attainable on launch, unlike the console itself *still* for many. But the PSVR is struggling to generate content this long into its lifespan at this point, which makes me worried about the endurance of people's interest until next-gen VR arrives."
It's certainly something Sony is going to have to sort out, rogueCortex. It may have sold a lot of PlayStation VR headsets but the second one will need some truly must-have games if players are going to bite again.
---
"It seems like that studio has a pretty close relationship with Microsoft as it seems like they are currently working with them in multiple projects.
Another possible acquisition perhaps?"
Don't be silly Pherocious_Chief, Microsoft never buys anyone.
---
"It is the middle of April 2022 … the game launched in November 2021. This issue should have been addressed at launch. In fact, considering the history of COD this should have never been an issue in the first place.
"It is like as gamers these days, we should be thankful for them fixing a broken game months after launch. We should in fact all be entitled a refund as they have acknowledged the game is broken. If something 'frequently fails' it isn't right. Gamers need more consumer rights."
While we agree that the issue should have been fixed at launch, Fallenlords, we're not certain it's a consumer rights issue. It's not really a 'broken' product, they're just trying to improve it. Games are like any other form of entertainment – when you buy them you take your chances and hope you'll like them.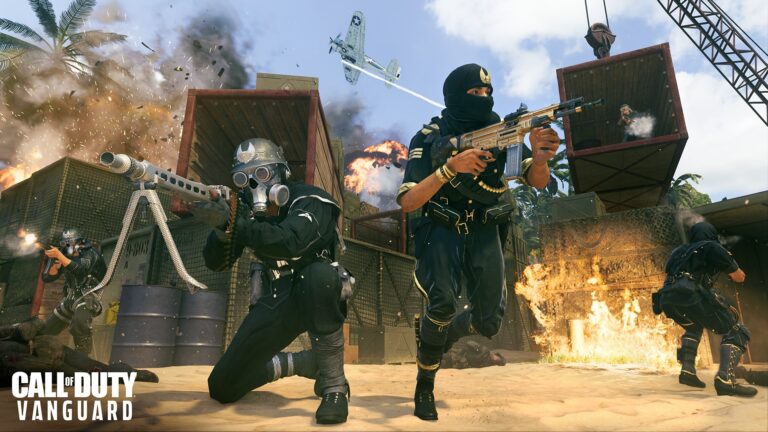 ---
"It's still in the works for sure… speaking as the parent of someone who is working in the QA department of Dambusters studio."
Well that's a whole new spin on 'my uncle works at Nintendo', Lam Booner.
---
"Hyper Marketing is bearing it's fruits. The budget is $300M and guess where it went? That sales number is your answer. Global Market Consumerism is the Doctrine within said World Order. That's the power of money and propaganda: replacing Faith (Royal Monarchies) by the Logos (Reason in the 18th century) then smashing the Logos with the power Money (Banking clans & Corporate Feudalisms). Which is why EA Games, UbiSoft are still making ton of cash, same for COD and GTA V.
"The true question remains: "How many refunds were there?"
"Generating Profits within a Centralized Monopoly is basically any Corporation's main objective within Global Market Society Doctrine. When a company gets bigger, they end up Corporate. Which means the perceptions are desensitized, whereas people are perceived only as consumers.
"As such, the new goals shift from designing great games to players; into widening green profit margins for quarterly numbers. At the same time a degradation of Work Ethics and morality within the company sets in (everything is coldly quantified).
"Indirectly, whoever enforces this ideological framework is doing Neuro-Hacking which is amoral and criminal manipulation of minds (it's the worst kind of individuals who only seek profit (short-term), whatever the cost ("the means justify the end" type of psycho) without even thinking or taking into account the consequences of their actions on other individuals (long-term)). Said individuals are later considered as "successful businessmen" in US magazines & generalized press."
Alright, JCDenton, steady on. Are you trying to write the Cyberpunk expansion's plot for them?
---
"Are some shareholders and investors scared that there is a chance, that half baked Call of Duty Games wont come out every year under MS just to make even more money like they did all the years, no matter how bad the quality of the games are? Are some of them scared, that there might be no Call of Duty on PS in the future? Are some people hoping to get prestige because they cancel this big aquisition?
"I hope this deal is done very soon, no matter which result, because its annyoing as hell like a never ending sh*tshow."
We get your frustration, Fabidini, but acquisitions of this size generally take a long time, we're afraid.
---
Tweets of the week
Why would you say something so controversial wrong yet so brave?
---
Gives a new meaning to Tokyo Drift, we suppose.
---
To be fair, Pascal's point was that he didn't want to imitate the way Troy Baker played Joel. That's different to portraying a character from a book, where the actor can easily come up with their own take on it without being influenced by previous portrayals.
---
Hey, don't spoil the plot.
---
Maybe this is Japan's equivalent of Silicon Valley.
---
'Smaller' and 'more efficient' mean 'improved'. That isn't what clickbait is, sorry!
---
Maybe you could call it your 'Final Fashion-spree'.
We're so sorry.
---
Related Products
Other Products
Some external links on this page are affiliate links, if you click on our affiliate links and make a purchase we might receive a commission.