Blog: The Steam Deck is bigger than I could have possibly imagined
Chris Scullion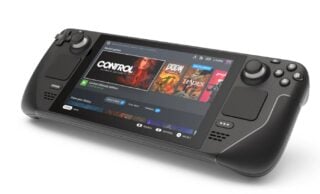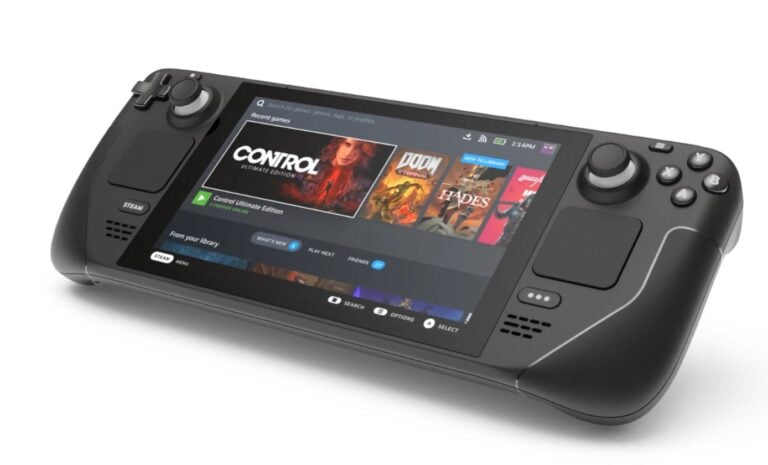 This is a blog post, where VGC writers post irreverent and (occasionally) entertaining coverage of video game culture.
Nobody really expected the Steam Deck to be the world's smallest handheld, but I have to admit I'm still a bit taken aback by just how large it is.
US media have started getting their hands on Valve's portable PC, and Cary Golomb, better known as YouTuber The Phawx, has been sitting it next to various systems to show the difference in size.
Take the PlayStation Vita, for example. At launch it was considered a reasonably hefty handheld, but sit it next to the Steam Deck and it looks more like a tiny keyring Vita toy from a Japanese gacha machine.
Even the Atari Lynx, famously mocked for being so big you could probably build a house with a bunch of them, doesn't quite manage to match the dimensions of the Steam Deck.
Let's be clear here, this isn't necessarily a criticism. Like I say, it's not like anyone could seriously have been expecting to get their Steam Deck, take it out of the box and think "oh, that's interesting, it's the same size as my Game Boy Advance".
That's because the Steam Deck is packing so much tech in there that you're basically looking at a laptop that's been squeezed into a handheld form factor.
Still, this doesn't make it any less terrifying when you see the Steam Deck next to a Switch and get real "don't talk to me or my son ever again" vibes.
Or when you see it next to a Sega Game Gear – which in the past many joked could be used as a weapon to send someone to hospital – and realise the Steam Deck could send them to the morgue instead.
If this has convinced you that, actually, you quite fancy owning a Steam Deck because you've just realised you don't have anything in your home that could could be used to neutralise a burglar, you might be in for a wait.
Valve is taking pre-orders on a 'first come, first served' basis and anyone deciding to pre-order now will be waiting until the second quarter of 2022 at the very earliest to get their hands on a Steam Deck.
Until then, just use a half-brick like we do in Scotland.