BLOG: Of course celebrity chef Gino D'Acampo has his own 'NFT Metaverse' game
Chris Scullion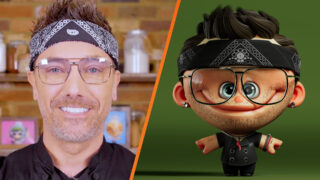 This is a blog post, where VGC writers post irreverent and (occasionally) entertaining coverage of video game culture.
These days it seems like you can't be a celebrity without getting involved in the whole NFT hullabaloo.
If you're a famous face and you haven't been convinced to lend your likeness to some sort of crypto-based scheme, you are legally obliged to hand in your celebrity gun and badge and go home.
Celebrity chef Gino D'Acampo – best known for his appearances on UK daytime TV show This Morning – is the latest to get involved, but he's just not slapping his name on a bunch of overpriced JPGs, no sir. He's slapped his name on a bunch of overpriced avatars in a cooking game.
In Big Town Chef, players get their own "one of a kind" NFT chef avatar, then use their NFT chef to plant NFT seeds on a patch of virtual land to grow them into more valuable items, and it's a good job I'm sitting down because I can feel my soul trying to punch its way out of my backside as I write this.
But (regrettably), that's not all! This isn't just an NFT game, and if you're already thinking "don't say metaverse, don't say metaverse" then your powers of persuasion have failed you once again because you'd better believe this one's all metaversed to the sky.
As ever, exactly what that means isn't clear – it seems this is another of those countless examples of the word 'metaverse' being chucked around because the word 'NFT' is in there and hey, in for a penny, in for an ETH.
Apparently a game where players grow their own crops, trade ingredients and take part in cook-off battles is a 'metaverse' now, as opposed to PvP Farmville.
Obviously, the main point here isn't the game at all, it's all about making money with NFTs, which is why Big Town Chef is the latest game to refer to itself as 'play to earn'.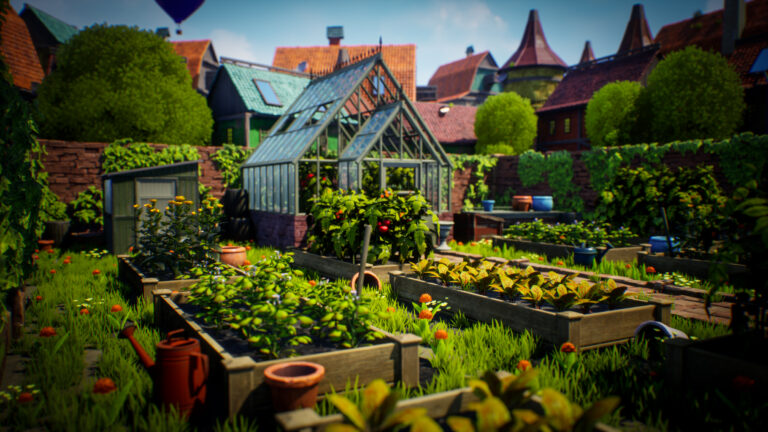 According to Gino, "Big Town has become the Mecca of food, where chefs are treated like rockstars and paid like them too".
I'll admit, I've usually got a soft spot for Gino. He was responsible for one of my favourite TV moments, where he reduced Holly Willoughby to fits of laughter and nearly made Philip Schofield choke to death by telling them "if my grandmother had wheels, she would have been a bike" (look, it was funny in context).
Sadly, however, this is one bike ride I can't join him on, and with any luck the wheels will come off this entire trend before too long.