Blog: Execs recreate moment PlayStation openly mocked Xbox
Andy Robinson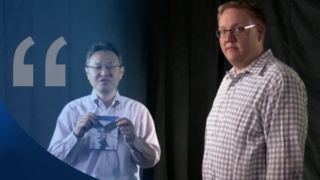 This is a blog post, where VGC writers post irreverent and (occasionally) entertaining coverage of video game culture.


If there was a defining moment of PlayStation 4's campaign to win over the hearts and minds of core players, it was the release of this video.
Back in 2013, during the launch campaigns for Xbox One and PlayStation 4, Microsoft had annoyed practically it's entire userbase with its always-online and pre-owned fee policies.
These policies seem far less shocking in 2020 – Microsoft was arguably ahead of its time – but in 2013 core players weren't happy.
PlayStation unsurprisingly responded by announcing at its E3 2013 press conference that PS4 would not block or penalise used game sales in any way, nor require an always online connection. This went down incredibly well, paving the way for its market leadership for the generation.
Sony later admitted it had hastily re-written these sections after seeing the negative response to Xbox's plans.
But the platform holder wasn't done. Straight after the press conference, in a video clearly mocking Microsoft's policies, executives Shuhei Yoshida and Adam Boyes appeared in the video below, published officially by PlayStation…
… and now recreated by the pair at DICE 2020 on Monday:
With another console marketing blitz now upon us, we can only image what corporate tomfoolery the platform holders have in store for us this time.