Blog: Collector offers a fascinating look at a rare, brand new Nintendo 64DD dev kit
Chris Scullion
This is a blog post, where VGC writers post irreverent and (occasionally) entertaining coverage of video game culture.
We have to admit we do get a little giddy when we see rare retro gaming hardware, especially when that hardware comes from the traditionally secretive Nintendo.
Safe to say, our giddiness meter has hit boiling point with this lengthy Twitter thread by YouTuber Shane Luis in which he breaks down a complete unboxing of an extremely rare device, the Nintendo 64DD Development Kit.
For those not in the know, the 64DD was a expansion for the Nintendo 64 that essentially added a disk drive to the console. It supported 64MB magnetic disks that offered a writable storage solution for players who, until then, could only save on a cartridge's small battery back-up or a 32KB memory card plugged into the controller.
This storage allowed for a variety of new possibilities, but ultimately only 10 disks were released for the 64DD – the four-part Mario Artist creative suite, Doshin the Giant and a second expansion disk, SimCity 64, F-Zero X Expansion Kit, Japan Pro Golf Tour 64 and a dialup utility disk.
Because so few games were actually developed for the thing, then, it should come as no surprise that development kits for it are obscenely rare, so to not only have one but have it brand new in its box? This sort of thing may never be seen again.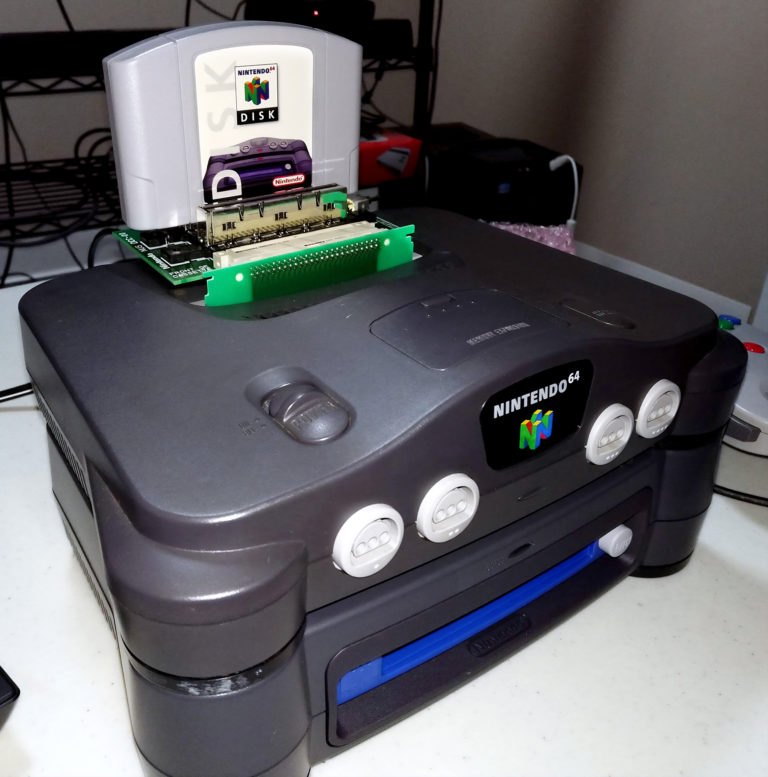 Luis was sent the system by a private video game collector, who asked him to verify and photograph the system. The resulting Twitter thread offers a wealth of high-quality photos of the hardware, as well as an explanation breaking it all down. Among other things, Luis explains that:
the shipping box contains a bag of five blank, unused 64DD development disks and some labels
the development disks are blue, whereas the retail disks were grey
the dev kit has a blue lip around the disk slot (retail units didn't)
the kit comes with two adapters and a Nintendo 64 cartridge, which all have to be connected together and inserted into an N64, which was then attached to the dev kit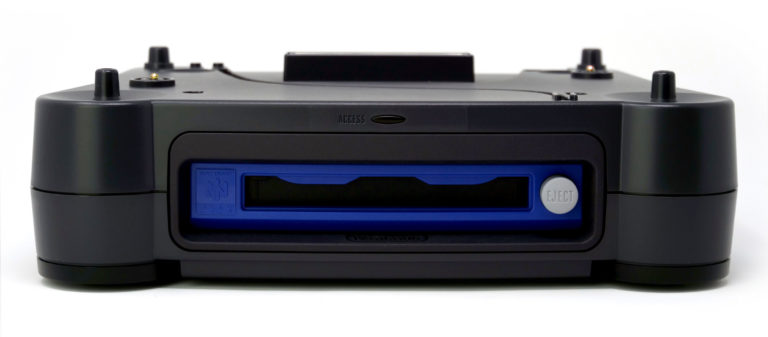 Chances are you either fall into two camps here – you're either wondering why this is a big deal, or (if you're like us) you're fascinated to get a detailed look at an extremely rare piece of Nintendo hardware, especially one from an era where Nintendo was significantly more secretive than it even is now.
If you want to see all the photos in high quality, Luis has added them all to the Internet Archive.
Related Products
Other Products
Some external links on this page are affiliate links, if you click on our affiliate links and make a purchase we might receive a commission.